Ledig stilling ved UiT Norges arktiske universitet
Postdoctor Researcher in Heritage Language Bilingualism
Deadline: 08.02.2020
The position
A Postdoctoral Researcher position in the psycholinguistics of Heritage Language Bilingualism is available in the Department of Language and Culture at the University of Tromsø - The Arctic University of Norway. The position is affiliated with the Psycholinguistics of Language Representation (PoLaR) lab and is connected to a large research project HeLPiNG (Heritage-Bilingual Linguistic Proficiency in the Native Grammar: Charting and Explaining Differences: HeLPiNG), funded by the Tromsø Forskningsstiftelse 2019-2023. This is one of several postdoctoral researcher and Professor II positions associated with the HeLPiNG project. The position will start no later than Sept 1st 2020, earlier if mutually agreed.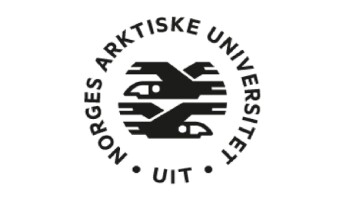 The appointment is a fixed term position for a period of three years.
For further information about the positions and the project please consult the lab and project websites as above and/or contact Professor Jason Rothman via E-mail: [email protected].
Affiliation
UiT The Arctic University of Norway
UiT is a multi-campus research university in Norway and the northernmost university of the world. Our central location in the High North, our broad and diverse research and study portfolio, and our interdisciplinary qualities make us uniquely suited to meet the challenges of the future. At UiT you can explore global issues from a close-up perspective.

Credibility, academic freedom, closeness, creativity and commitment shall be hallmarks of the relationship between our employees, between our employees and our students and between UiT and our partners.
The position is affiliated with the Department of Language and Culture (ISK), more specifically the Language Acquisition, Variation and Attrition (LAVA) research cluster. The Department has 75 permanent employees, 15 adjunct professors, and approximately 30 PhD fellows. Additionally, the Department has approximately 25 temporary research and teaching positions. The Department's core activities are research, teaching, and dissemination within linguistics, literature, art history, and media and documentation studies.
The Department has a very active and diverse research profile. It houses one of the world's most excellent research communities in linguistics, with research groups within cognitive linguistics (CLEAR), Sami language technology (Giellatekno and Divvun), socio-linguistics (LAIDUA), language acquisition (LAVA), and theoretical linguistics (CASTL-FISH).
The LAVA research group currently consists of 21 active researchers, including seven professors/associate professors, four Professor II positions (20%) who are top, internationally recognized leaders in our fields, a lab manager, four researchers/postdoctoral fellows, three MSCA postdocs, and four PhD students. The group members are involved in a number of research projects both locally and internationally, e.g. the MiMS and SALT projects financed by the RCN. For further information about the group's work and activities, see the website of the LAVA research group.
The HeLPiNG project has received funding (NOK 28 million) from Tromsø Forskningsstiftelse (Tromsø Research Foundation), 2019-2023. The advertised researcher position is connected with this project and will give the successful candidate the opportunity to work closely with an outstanding team of psycholinguists.
The appointed Post-doctoral Researcher must have her/his daily workplace at UiT The Arctic University of Norway in Tromsø.
The position's field of research
HeLPiNG, brief project description: Heritage language bilingualism - the acquisition of a native language in a home context in which the majority societal language is distinct - has shown significant degrees of variation in development, but especially ultimate attainment outcomes from monolinguals of the same language and across individual heritage speakers. The primary objective of HeLPiNG is to answer: Why is Heritage language bilingualism characterized by such variation in grammatical knowledge and language use to degrees unseen in monolinguals? By addressing these equally fundamental secondary objective questions: (Aim 1) when and why do developing monolinguals and HSs begin to diverge for the same language?, (Aim 2) at what levels (under what modalities of testing) do HSs truly differ? and (Aim 3) what is the role of the (lack of) HL literacy in explaining (some) observed HS outcomes? HeLPiNG will address these queries combining insights from several work packages focusing on complementary questions and using complementary methodologies (cross-sectional and longitudinal offline behavioral testing, EEG/ERP, eye-tracking).
The current postdoctoral research position will work primarily on work package 3, concerned with understanding what the role of more and less exposure to standardized varieties of the heritage language brings to bear on individual outcomes in heritage speakers. The ideal candidate for this work package will be someone with experience in or, at least a keen (and demonstrable) interest in psycholinguistic methods, especially EEG/ERP and/or eye-tracking. As eye tracking and especially EEG/ERP are not typically used with heritage speaker bilinguals to date, a goal of this project will also be to determine the best methodological and analytical practices to be employed with heritage speakers while paying close attention to external variables that might contribute to individual outcomes such as quality and quantity of input exposure.
Given the current make-up of the HeLPiNG team and the scope of projects already underway, applicants who work with Western Romance languages, especially Portuguese and/or Spanish would be highly desirable although language should not be a barrier for anyone to apply. Also desirable would be applicants who work in the domain of phonetics/phonology (either exclusively or in addition to morphosyntax, semantics and/or the lexicon), especially those that are already competent in using the abovementioned psycholinguistic methods in research (e.g. ERP presented with audiostimuli).
Please kindly contact the PI Prof. Jason Rothman (see contact details above) for access to the research proposal, expressions of interest and/or as a means to ask any questions you might have.
Qualification requirements
A PhD in Linguistics, Cognitive Science, Neuroscience, Psychology or another relevant field required.
Experience with experimental methods in language acquisition/processing.
Excellent command of spoken and written English.
High command/competence of statistical modelling, research design and working with and/or compiling corpora expertise is highly desirable.
Native or Near-Native competence of Western Romance, especially (Brazilian) Portuguese and/or Spanish is desirable.
Experience with (or willingness to learn) EEG, MRI and/or Eye-tracking is desirable.
The applicants must provide a contextualizing statement/proposal (3 pages maximum), indicating their background and experience with research to all (appliocable) bullet points above with particular emphasis on methods and design, knowledge of analysis inclusive of programs (and programming), and how they see themselves fitting into HeLPiNG, especially in relation to the research questions and aims of the HeLPiNG project. Please also indicate which languages and what domains of grammar you might wish to study and why, always in relation to the research questions and aims.
Working conditions
The working hours are reserved for research, research related activities and research administration. The successful candidate must be willing to engage him/herself in the ongoing development of their discipline and the university as a whole.
The remuneration for this position is in accordance with the State salary scale code 1352. A compulsory contribution of 2 % to the Norwegian Public Service Pension Fund will be deducted.
Application
The application must include:
letter of application
contextualizing statement/proposal
CV (containing a complete overview of education, supervised professional training and professional works)
diplomas and references (scanned copies of degree (or a letter from supervisor indicating date of expected awarding of the PhD) and a list of three to four references who can be contacted, inclusive of contact information)).
Three samples of published work or other professional writings.
Documentation have to be in English language. Submit applications electronically through Jobbnorge.
Assessment
The applicants will be assessed by an expert committee. It is the committee's mandate to assess the applicants' qualifications based on their submitted works and the job announcement.
The best qualified applicants will be selected for interviews. The interview shall among other things aim to clarify the applicant's personal suitability for the position.
General
The appointment is made in accordance with State regulations and guidelines at UiT. At our website, you will find more information for applicants.
A good work environment is characterized by diversity. We encourage qualified candidates to apply, regardless of their gender, functional capacity or cultural background. UiT and will emphasize making the necessary adaptations to the working conditions for employees with reduced functional ability
According to the Norwegian Freedom and Information Act (Offentleglova) information about the applicant may be included in the public applicant list, also in cases where the applicant has requested non-disclosure.