Ledig stilling ved UiT Norges arktiske universitet
Postdoctoral Research Fellow in Social network studies at the Department of Community Medicine
Deadline: 02.02.2020
The position
At the Faculty of health Sciences, the Department of Community Medicine a full-time position as Postdoctoral Fellow is available for a periode of three (3) years. The Postdoctoral Fellow will be associated with the research project "Fit Futures".
The project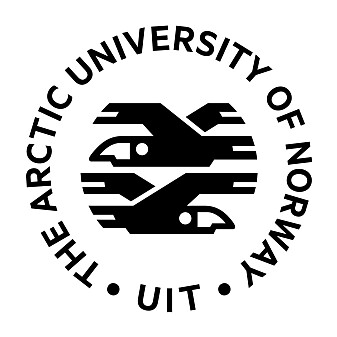 UiT The Arctic University of Norway
UiT The Arctic University of Norway is a multi-campus research university and the northernmost university of the world. Our central location in the High North, our broad and diverse research and study portfolio, and our interdisciplinary qualities make us uniquely suited to meet the challenges of the future. At UiT you can explore global issues from a close-up perspective.

Credibility, academic freedom, closeness, creativity and commitment shall be hallmarks of the relationship between our employees, between our employees and our students and between UiT and our partners.



The Faculty of Health Sciences at UiT The Arctic University of Norway represents a newly created entity gathering almost all possible health study programs. This facilitates an unique interdisciplinarity and innovation in health education and research. We work closely with the services in the North to solve tomorrow' s challenges.

Read more about us at uit.no/helsefak
The Postdoctoral Fellow will be associated with the research project "Fit Futures". The main objective of the project is to study how biomarkers spread in social networks. The hypothesis is that related individuals have more similar biomarker profiles than unrelated individuals, and that this may be explained by lifestyle factors. Studies have shown that lifestyle and health spread in social networks; for example is your own chance of gaining weight associated with the weight gain among your friends' friends. New population studies with high attendance rate and social network mapping are needed to gain knowledge of more effective public health interventions targeting groups rather than individuals.
We will use data from the Fit Futures youth cohort study, including detailed mapping of social network, physical measurements and a variety of blood biomarkers. The project will focus on developing social network models and methods for analysis of how phenotypes may spread and change over time within social networks. The Postdoctoral Fellow will be part of a multidisciplinary team including colleagues in computer science, bioinformatics, epidemiology, medicine and molecular biology.
Contact
The contact persons for this position is:
Qualification
It is a condition of employment that the applicant holds a Norwegian PhD or an equivalent degree in a relevant research area.
Since the focus of the project is to study how biomarkers may spread in social networks, of possible importance for public health interventions, we are looking for candidates who document competence and experience in medicine, other health sciences and/or biological science. The candidate should have experience in analyzing complex datasets, epidemiological research, and/or biostatistics. Knowledge of and interest in learning novel statistical methods are prerequisites.
Experience in communication of research results to various audiences and international collaboration will be an advantage.
The candidate should be proficient in spoken and written English. Skills in writing scientific publications in English is essential.
Personal skills will be emphasized. We are seeking a highly motivated and responsible candidate who should be able to work independently and interactively in a team setting. The candidate should have excellent analytical skills, and also have a great work capacity and enthusiasm for research.
The candidate must be willing to work abroad for 3-6 months
Proficiency in the Norwegian language
If you have not studied at a Norwegian/Scandinavian upper secondary school, proficiency in the Norwegian language may be documented in the following ways:
Passed exam in Norwegian as a second language at "VKII" level (3. year)
Passed level 3 exam in Norwegian for international students at the universities
Passed exam from one year's university study in Norwegian language and society for international students
The Bergen Test: test in Norwegian – higher level. Written test with a minimum of 450 points or a "Pass" (in new grade scale). Those who have Swedish or Danish as a first language and who fulfil the general university and college admission requirements in their native country do not need to take the test.
Application
Your application must include:
Cover letter explaining your motivation and research interests
CV - containing a complete overview of education, experience, professional work and references
2-3 references with contact details
List of academic works up to 10 academic works. The doctoral thesis is here counted as one work.
Description of the attached works, and a short description of other works to show breadth of output.
Diplomas and transcripts from completed degrees:

diploma and transcript of Bachelor's degree or equivalent (in original language and translated)
diploma and transcript of Master's degree or equivalent (in original language and translated)
Diploma and transcript of PhD

Project description
Form for documentation of teaching qualifications
Documentation of proficiency in the Norwegian language
You must also submit a project proposal, that describe of how you scientifically can contribute to (the project/described field of research). The proposal must include a progress plan.
Documentation has to be in English or a Scandinavian language. We only accept applications through Jobbnorge.
We offer
Exciting work tasks in an interdisciplinary research field
Involvement in an interesting research project
A good academic environment with dedicated colleagues
A large degree of independence in work
Flexible working hours and a state collective pay agreement
Pension scheme through the state pension fund
The appointment is for a period of 3 years. Remuneration of PhD positions are in State salary code 1352. In addition to taxes, a further 2% is deducted for the Norwegian Public Service Pension Fund. The working hours will be utilized for research, research-related activities and research administration. If the appointment is for more than two years, the employer decides whether the employee should have compulsory duties. If so, describe these duties here. Stipulate amount up to a maximum of 25 %
More practical information for working and living in Norway can be found here: Welcome to UiT! (http://uit.no/mobility)
General
The appointment is made in accordance with State regulations and guidelines at UiT. At our website, you will find more information for applicants.
The objective of the appointment as a Postdoctoral Fellow is to qualify for work in senior academic positions, and no one may be appointed to more than one fixed term period at the same institution.
A good work environment is characterized by diversity. We encourage qualified candidates to apply, regardless of their gender, functional capacity or cultural background. UiT and will emphasize making the necessary adaptations to the working conditions for employees with reduced functional ability
According to the Norwegian Freedom and Information Act (Offentleglova) information about the applicant may be included in the public applicant list, also in cases where the applicant has requested non-disclosure.