Ledig stilling ved UiT Norges arktiske universitet
Postdoctoral Fellow within Marine Microbiomes
Deadline: 23.02.2020
The position
UiT - The Arctic University of Norway, The Faculty of Biosciences, Fisheries and Economics (BFE), has a Postdoc Researcher position available within Marine Microbiomes. The position is hosted by the The Norwegian College of Fishery Science (NCFS) and it is affiliated with the Centre for New Antibacterial Strategies (CANS). The position is located in the Marbio research group.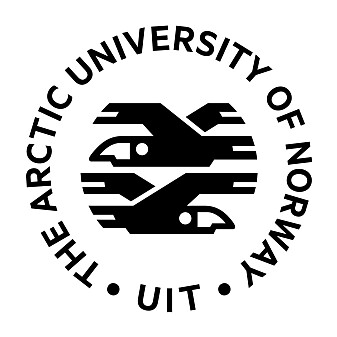 UiT The Arctic University of Norway
UiT – Developing the High North

UiT The Arctic University of Norway is a multi-campus research university and the northernmost university of the world. Our central location in the High North, our broad and diverse research and study portfolio, and our interdisciplinary qualities make us uniquely suited to meet the challenges of the future. At UiT you can explore global issues from a close-up perspective.

Credibility, academic freedom, closeness, creativity and commitment shall be hallmarks of the relationship between our employees, between our employees and our students and between UiT and our partners.

The Faculty of Biosciences, Fisheries and Economics

The Faculty of Biosciences, Fisheries and Economics (BFE) consists of Department of Arctic and Marine Biology, Norwegian College of Fishery Science (NFH) and School of Business and Economics. The main task of BFE is to conduct teaching and research dissemination at a high national and international level within all relevant fields. Prioritized research areas are aquatic and terrestrial ecosystems, climate, life in the arctic, marine bioprospecting, fish health, seafood products, business and macroeconomics, resources and environment, markets and management of marine resources. The interdisciplinary profile of the faculty provides good opportunity to develop research projects involving several research groups at the faculty according to its strategy.
The position of Postdoctoral Research Fellow is a fixed term position for a period of 3 years. The main objective of the appointment as a post-doctoral research fellow is to qualify for work in a senior academic position. No one may be appointed to more than one fixed term period as a Postdoctoral Research Fellow at the same institution.
NCFS is a part of BFE and undertakes research and research-based teaching of high national and international quality in an interdisciplinary environment. Research activity is provisionally organized into groups focusing on living marine resources, seafood science, fish health, marine drug discovery, resource management, marine management and resource economics.
Marbio is an analytical platform for natural products at The Arctic University of Norway. The expertise at Marbio involves diversity and ecology of marine fungi and bioassay-guided purification to isolate active compounds of Arctic marine organisms to be included in a library of natural products. Arctic and sub-Arctic marine organisms are explored, searching for compounds with activities against bacteria, cancer and diabetes as well as compounds with immune-modulatory and antioxidative effects. Marbio's screening campaign is based on a classic bioassay-guided fractionation approach supplemented with genome-based approaches.
CANS is a new, large strategic interdisciplinary centre at UiT – the Arctic University of Norway for research, education, innovation and dissemination related to antimicrobial resistance (AMR). CANS currently involves fourteen research groups located at three faculties and covers topics within marine bioprospecting – identification and characterization of new antibacterial activities, design and synthesis of new antibiotics and resistance inhibitors, the evolution and molecular epidemiology of AMR, host-microbe-drug interactions as well as antibiotic stewardship. The centre aims to strengthen current activities, but also support new basic research in novel concepts for sustainable antibacterial activities in AMR-prevention and treatment strategies through new permanent positions
The position's field of research
The successful candidate should do basic research in the field of microbial interactions and how they affect cultivability within a given microbiome. Research on how to increase the cultivability, i.e., be able to culture a larger part of diverse marine microbiomes is relevant for Marbio and CANS, as successful research in this area contributes to the knowledge how to better access microbes' antibacterial properties. The research questions should be approached using both culturing and culture-independent methods, whereas the study system is negotiable and can be selected based on candidate's previous knowledge.
The candidate will have direct access to state-of-the-art laboratory facilities at Marbio including automated microbial colony picking and screening system, high-resolution mass spectrometry and high-performance liquid chromatography instruments and a high-throughput bioactivity screening platform. Through NCFH, CANS and UiT a broader set of infrastructure is available including high-throughput sequencing and nuclear magnetic resonance instruments and top-modern research vessels that are fully functional in Arctic conditions.
The candidate will be engaged in:
Planning and conducting laboratory experiments scrutinizing molecular and metabolic foundation of microbial interactions.
Analysing multiomics data using most recent or self-developed bioinformatics tools.
Contributing to high-impact publications and grant proposals.
Supervising PhD and MSc students and teaching in relevant courses at NCFS
Contact
Further information about the position and UiT is available by contacting:
Qualification requirements
The successful candidate is expected to hold a Norwegian doctoral degree within a field relevant for the research theme of the position (i.e., microbiology, bioinformatics, chemistry, ), or a corresponding foreign doctoral degree recognized as equivalent to a Norwegian doctoral degree.
We are looking for a keen scientist, who has an excellent academic record and the ambition and potential to become an internationally acknowledged researcher. The suitable candidate must document (i.e. peer-reviewed or otherwise published) expertise in:
multiomics methods applied to microbial communities (e.g., metagenomics, metabolomics);
cultivation of microbes;
application of bioinformatic tools.
The candidate should also document experience in building of metabolic models metagenome-assembled or single amplified genomes (MAGs or SAGs). It is considered advantageous if the candidate has previous hands-on knowledge of eukaryotic microbes, development of bioinformatics tools, automated processing of laboratory samples (i.e. robot-assisted work in laboratory), mechanical engineering (for building new kinds of culturing devices), field work in challenging conditions and microbial natural products.
Moreover, the candidate must show a good command of English, both spoken and written. Proficiency in Norwegian/ Scandinavian language is an advantage.
We are seeking for a highly motivated and committed candidate with experience in international collaboration who is passionate about developing her/his own research. Candidate should have excellent communication and organizational skills in order to work in a multidisciplinary team, do project management and outreach, and supervision of students. Emphasis is given to personal suitability.
When applying for this position, the applicant must submit a project proposal for the qualifying work. The project proposal should describe how you can contribute to the described field of scientific research and must include a progress plan. It is required that the applicant will be able to complete the project during the period of appointment.
At UiT we put emphasis on the quality, relevance and significance of the research work and not on where the work is published, in accordance with the principles of The San Francisco Declaration on Research Assessment (DORA).
Application
Your application must include:
Application letter explaining your motivation and research interests
CV - summarizing education, positions and academic work
Diplomas and transcripts from completed degrees
2-3 reference letters with contact details
Project proposal
Documentation of teaching qualifications if applicable
Documentation of proficiency in Norwegian/ Scandinavian language if applicable
The academic works (published or not) you wish us to take into consideration in the assessment
Documentation has to be in English or a Scandinavian language. We only accept applications through Jobbnorge.
We offer
Good welfare arrangements for employees
Involvement in an interesting research project
A good academic environment with dedicated colleagues
A large degree of independence in work
Flexible working hours and a state collective pay agreement
Good arrangements for pension, insurance and loans in the Norwegian Public Service Pension Fund
General
The working hours will be utilized for research, research-related activities and research administration. If the appointment is for more than two years, the employer decides whether the employee should have compulsory duties. The duties are stipulate amount up to a maximum of 25 %.
The successful candidate must be willing to get involved in the ongoing development of their department and the university as a whole.
The appointment is for a period of 3 years. The renumeration for this position is in accordance with the State salary code 1352. In addition to taxes, a further 2% is deducted for the Norwegian Public Service Pension Fund.
The appointment is made in accordance with State regulations and guidelines at UiT. At our website, you will find more information for applicants.
A good work environment is characterized by diversity. We encourage qualified candidates to apply, regardless of their gender, functional capacity or cultural background. UiT will emphasize making the necessary adaptations to the working conditions for employees with reduced functional ability.
More information about moving to Norway and working at UiT:

http://en.uit.no/om/internasjonalisering/portal?p_document_id=462863
According to the Norwegian Freedom and Information Act (Offentleglova) information about the applicant may be included in the public applicant list, also in cases where the applicant has requested non-disclosure.