LEDIG STILLING PÅ UNIVERSITETET I SØRØST-NORGE
Postdoctoral Fellow in Maker-Centered Learning
Deadline: 30.05.2023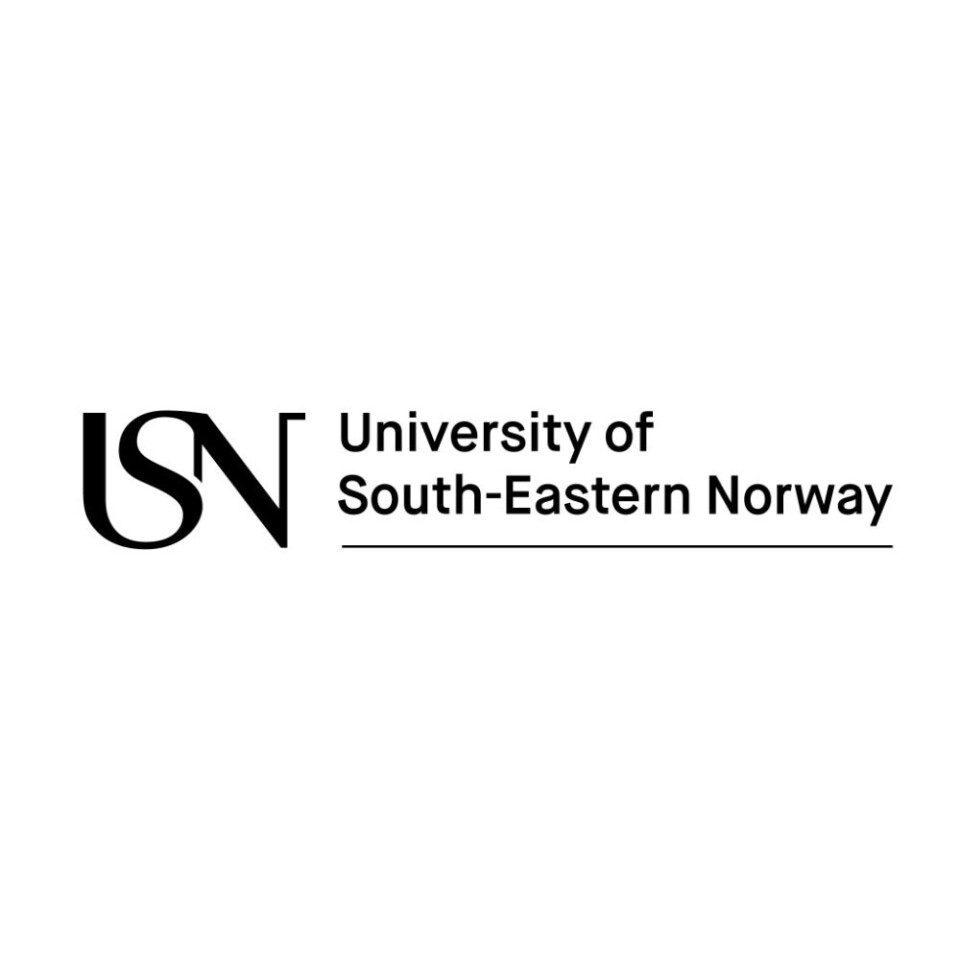 University of South-Eastern Norway
The University of South-Eastern Norway, USN, is one of Norway's largest higher education institutions, with around 18,000 students and 1,900 employees across eight different campuses.

We offer studies, research and knowledge dissemination, all targeting various professions and working life and with a high level of quality internationally. Our goal as a University is to create value both for the individual student and for business and commerce, the public sector and society in general. We achieve this by utilising the best tools we have: education and research.

USN is a University with a strong social commitment where studies and working life are integrated. At USN, we focus on practice-relevant, profession-oriented and applied research and education.

The students shall benefit from innovative educational methods and challenging studies closely associated with society's requirements and needs. They will learn how to adapt to a society and working life that is constantly changing. The University shall meet major social challenges with knowledge and expertise, helping to promote practical solutions, structural changes and new ways of thinking. USN's academic activities shall be embodied by a clear dedication to the UN's sustainable development goals. The University aims to realise this main profile in close cooperation with society and working life.

For more information on USN, please go to www.usn.no
The Faculty of Humanities, Sports and Educational Sciences have a vacancy for a temporary post as Postdoctoral Fellow in Maker-Centered Learning
About the position
The Faculty of Humanities, Sports and Educational Sciences has a vacancy for a two year 100% position as Postdoctoral Fellow in Maker-Centered Learning from 01.09.2023.The position is associated with the Department of Visual and Performing Arts Education, and reports to the Head of Department. The place of employment is Notodden, Telemark, Norway. We expect candidates to be prepared to live and work in Norway, in the Notodden or Oslo regions.
Qualifications
Applicants must have a Norwegian doctorate or equivalent education abroad in the field of Education. Applicants must have gained the degree within the application deadline. Applicants must additionally have documented experience in areas relevant for the project such as arts and crafts education, STEAM-education, or technology education. Applicants must be proficient in one of the Scandinavian languages (Norwegian, Swedish or Danish) and English before starting in the position, as the data collection will be done in Norwegian schools and articles will also be written in English. Language proficiency will be tested in the interview with the selected candidates.
Co-operation between staff members is an integrated part of the working atmosphere at the University of South-Eastern Norway. The candidate must have the ability to work independently and at the same time be motivated and demonstrate a proven ability to work effectively within a team and in a collegiate manner to formulate and realise common objectives. Personal suitability for the position will be emphasized. Candidates with previous experience in maker spaces, maker centered learning or fablabs will be given priority.
Previous experience in article writing and research dissemination will be seen as a plus.
Information about the position
The appointment is for a term of two years full time of developing and delivering research as part of the Norwegian Research Council funded research project Maker-Centered Learning: Cultivating creativity in tomorrow's schools (MAKER), for more info see this page.
Project summary of the Maker-Centered Learning: Cultivating creativity in tomorrow's schools (MAKER)
Our children live in an increasingly complex world, with enormous cultural, societal, and environmental challenges. To help them tackle these problems in the future we need informed educational practices that cultivate 21st century competences such as creative problem solving, collaboration skills, technology and programming skills and a transdisciplinary mindset. To facilitate this development, it is critical to better understand how creativity is educated and cultivated in schools. Digital fabrication technologies have given rise to maker-centered learning, providing new digital instruments, practices, and materials for creative production and STEAM learning (Science, Technology, Engineering, Arts and Math). These fabrication technologies are already brought into several Norwegian schools in the form of makerspaces. For teachers there is now an urgent need for pedagogical methods and tools for implementing schools' maker projects in effective and conscious ways. In this project we enhance knowledge on how deliberate teaching for creativity can be realized in school Makerspaces. We develop and implement new pedagogical practices through researcher-teacher partnerships in Norwegian schools. We work together with arts and crafts teacher educators and researchers from OsloMet, Helsinki University in Finland, and with creativity researchers and experts on maker centered learning in the USA, University of North Carolina, and University of California. At the time of the position commencement this project has been under way for two years and the applicant is expected to contribute to this already ongoing research project.
The Post-doc will collaborate with the other researchers in the project and collect research data in Norwegian School settings through qualitative interviews, observation etcetera, and collaborate in analysing these data with the other researchers and write scientific articles. Within this framework, the Post-doc will also develop their own research interest and questions that contribute towards the general aims of the project.
We offer
Exciting and educational academic environment with stimulating work.
Individual competence plan and good opportunities for competence and career development for all employees.
Inclusive work environment with dedicated colleagues.
Good pension scheme and favourable terms in the Norwegian Public Service Pension Fund.
Employee benefits, including opportunity to exercise during working hours.
Salary
The position as postdoctoral fellow (postdoktor) (code 1352) will be given an annual salary of NOK 550 000,-. A statutory contribution will be made from the employee's salary to the state pension plan.
The person appointed must comply with the laws, regulations and agreements that apply at any given time to the post.
Additional information
The appointing body is the appointments committee for teaching and research posts at the University of South-Eastern Norway. An expert committee will assess the applications. Based on the committee's recommendations, relevant applicants will be invited to an interview and a trial lecture.
The person appointed must comply with the laws, regulations and agreements that apply at any given time to the post.
According to our human resources policy, it is our aim that our employees, to the fullest extent possible, shall reflect the diversity of the general population. We therefore encourage all qualified candidates to apply for the post. We endeavor to further develop as an inclusive workplace and to adapt your workplace if required. You are also welcome to apply for a position with us if you have experienced periods where you have not been in employment, education or training.
Pursuant to section 25, 2nd paragraph of the Freedom of Information Act, information on the applicant may be disclosed even if the applicant has requested not be included on the list of applicants. Applicants will be notified if such requests are not allowed.
Contact information
For further information concerning the position and the MAKER project please contact:
Associate Professor Camilla Groth at The Faculty of Humanities, Sports and Educational Sciences/ Department of Visual and Performing Arts Education, e-mail: camilla.groth@usn.no
For questions regarding the recruitment process, contact HR adviser Mona Hyllseth Matsen e-mail: mona.matsen@usn.no
How to apply
The University of South-Eastern Norway makes use of online application management. Applicants to the post must register their application and CV with enclosures online via the Jobbnorge recruitment portal by clicking on the link on the right-hand side - "Søk stillingen" (Apply for the post).
The following documents shall be attached to the online application:
Certified diplomas and certificates from university college/university
Master's thesis
Documentation of Norwegian doctorate or equivalent education abroad in the field of Education
Any scientific publications and a list of these
Three references (contact information)
Please note that all documents must be translated into English or a Scandinavian language by an authorized translator.
Click here to read more about the recruitment process for scientific posts at the University of South-Eastern Norway.
Each applicant is responsible for ensuring that the requested documentation has been uploaded with the application within the application deadline!
The University has been awarded a Charter & Code certificate by the European Commission, and is entitled to use the HR Excellence in Research (HRS4R) logo. The University is also a member of the EURAXESS network, which contributes to good working conditions for mobile researchers.