LEDIG STILLING VED UNIVERSITETET I BERGEN
Postdoctoral Research Fellow position in User Modelling, Personalisation & Engagement
Deadline: 31.01.2021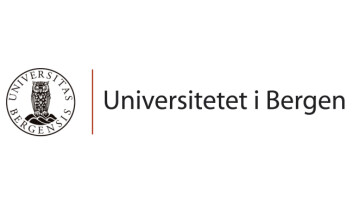 University of Bergen
The University of Bergen is a renowned educational and research institution, organised into seven faculties and approximately 54 institutes and academic centres. Campus is located in the centre of Bergen with university areas at Nygårdshøyden, Haukeland, Marineholmen, Møllendalsveien and Årstad.

There are seven departments and three centres at Faculty of Social Sciences. Read more about the faculty and departments.
Postdoctoral Research Fellow position in User Modelling, Personalisation & Engagement at MediaFutures: Research Centre for Responsible Media Technology & Innovation
UiB - Knowledge that shapes society
Through robust and close interaction with the world around us – globally, nationally and locally – we shall be instrumental in building a society based on knowledge, skills and attitudes.
Do you want to take part in shaping the future?
Postdoctoral Research Fellow position in User Modelling, Personalisation & Engagement at MediaFutures: Research Centre for Responsible Media Technology & Innovation
There is a vacancy for a postdoctoral research fellow position at MediaFutures within User Modelling, Personalisation & Engagement. The position is for a period of 3 years. We are looking for an ambitious and self-motivated colleague to join us in MediaFutures: Research Centre for Responsible Media Technology & Innovation.
MediaFutures is a new centre for research-based innovation at the Department for information science and media studies, University of Bergen, and will be located at Media City Bergen. The centre is a part of the Norwegian Research Council's Research-based Innovation scheme. MediaFutures will in cooperation with industry partners from news media and media technology research topics like media experiences, recommender technology, content production and analysis, content interaction and availability, and Norwegian language technology. The goal is to develop responsible technological solutions to societal challenges like AI, fake news, echo chambers and political polarization. The results will be new digital tools, analytical methods and content types for the future of media. The center will also perform research training within media technology and innovation. This will create outputs such as new patents, prototypes, research articles and software, as well and innovative start-up companies.
Read more about the centre at www.mediafutures.no.
About the project/work tasks:
The Work Package on User Modelling, Personalisation & Engagement aims at the development of novel user modeling and personalisation techniques capable of effectively eliciting user preferences in order to enhance the user experience when interacting with media content while at the same time taking into account important competing factors such as business values, editorial norms, professional ethics, societal values, individual values and algorithmic fairness.
The research questions we are interested in pursuing in this work package are: To what extent can we effectively and fairly model online user behaviour and predict this behaviour? To what extent can we personalise and engage users online to efficiently keep them informed, and at the same time do this responsibly?
The research work in the work package will include conducting initial literature studies, surveys, and using the gained knowledge for user modelling. Research can be conducted by exploiting scientific literature on computational social science, performing simulation studies based on historical datasets describing media consumption by consumers. Furthermore, user studies need to be conducted to investigate different forms of explanations to increase the perceived transparency of the recommendations and field tests will be run with industry partners to generate novel user modelling and recommendation approaches. Results could, furthermore, be analysed within journalism and media industries contexts. We expect a high volume of publications reporting on the work package results in interdisciplinary publication venues. The goal of the work package is to directly advance the state-of-the-art in AI ethics in the context of media technology.
Qualifications and personal qualities:
The applicant must hold a Norwegian PhD or an equivalent degree within Information Science, Computer Science, Data Science, Informatics, Cognitive Science, Artificial Intelligence or Computational Social Science, or must have submitted his/her doctoral thesis for assessment prior to the application deadline. It is a condition of employment that the PhD has been awarded.
Strong programming skills are a must.
Background within big data, data science, and recommender systems is an advantage.
Experience from scientific work (e.g., previous conference and journal publications) is an advantage.
Experience in grant writing and proposal authorship is an advantage.
Great motivation for research, interest in the topic and good knowledge of relevant theory and methods is a must.
We value candidates that can work independently and in a structured manner, as well as have the ability to cooperate with others.
Proficiency in both written and oral English (this is the working language of the project).
Potential candidates may be invited to the department for an interview.
About the position of postdoctoral research fellow:
The position of postdoctoral research fellow is a fixed-term appointment with the primary objective of qualifying the appointee for work in top academic positions. The fixed-term period for this position is 3 years. Individuals may not be hired for more than one fixed-term period as a postdoctoral research fellow at the same institution.
We can offer:
Exciting development opportunities as part of your role in a strong professional environment
Salary at pay grade 60 – 62 (code 1352) on the government salary scale upon appointment (equivalent to NOK 535 200 – 555 800,- per year). Further promotions are made according to length of service in the position. A higher salary may be considered for a particularly well qualified applicant.
A good and professionally challenging working environment.
Enrolment in the Norwegian Public Service Pension Fund
Good welfare benefits
For more information about moving to Bergen and Norway, please visit this link, and this link.
Your application must include:
A brief account of the applicant's research interests and motivation for applying for the position.
A idea sketch (2-4 pages) outlining the proposed research design, including research questions, methodology, literature and overall contribution, as well as a research plan.
The names and contact information for two reference persons. One of these must be the main advisor from the PhD programme.
CV
Transcripts and diplomas and official confirmation that the doctoral thesis has been submitted.
Relevant certificates/references.
List of any works of a scientific nature (publication list).
The application and appendices with certified translations into English or a Scandinavian language must be uploaded at Jobbnorge.
Applications sent by e-mail will not be evaluated.
General information:
Additional information about the position can be obtained by contacting work package leader Marija Slavkovik, [email protected] or Centre Director Christoph Trattner.
Practical questions about the application process should be directed to Adviser – HR, Bodil Hægland, [email protected]
The state labour force shall reflect the diversity of Norwegian society to the greatest extent possible. Age and gender balance among employees is therefore a goal. It is also a goal to recruit people with immigrant backgrounds. People with immigrant backgrounds and people with disabilities are encouraged to apply for the position.
We encourage women to apply. If multiple applicants have approximately equivalent qualifications, the rules pertaining to moderate gender quotas shall apply.
The University of Bergen applies the principle of public access to information when recruiting staff for academic positions.
Information about applicants may be made public even if the applicant has asked not to be named on the list of persons who have applied. The applicant must be notified if the request to be omitted is not met.
Further information about our employment process can be found here.