LEDIG STILLING VED UNIVERSITETET I BERGEN
Postdoctoral research fellow in media studies
Deadline: 15.08.2021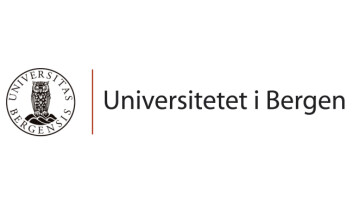 University of Bergen
The University of Bergen is a renowned educational and research institution, organised into seven faculties and approximately 54 institutes and academic centres. Campus is located in the centre of Bergen with university areas at Nygårdshøyden, Haukeland, Marineholmen, Møllendalsveien and Årstad.

There are seven departments and three centres at Faculty of Social Sciences. Read more about the faculty and departments.
UiB - Knowledge that shapes society
Through robust and close interaction with the world around us – globally, nationally and locally – we shall be instrumental in building a society based on knowledge, skills and attitudes.
Do you want to take part in shaping the future?
Postdoctoral research fellow position
There is a vacancy for a postdoctoral research fellow in media studies at the Department for Information Science and Media Studies. The position is for a period of 4 years.
The postdoc will research digital media in societal crisis situations. Relevant topics include datafication, algorithmic media, smartphones, social media, tracking, privacy, trust, or digital misinformation. The postdoc will be part of a larger research project, Media Use in Crisis Situations: Resolving Information Paradoxes, Comparing Climate Change and COVID-19 (MUCS), funded by the Research Council of Norway.
About the project/work tasks:
The MUCS project resolves paradoxes in our understanding of communication in societal crisis situations, by conducting qualitative and interdisciplinary research on media use in digital society. The project analyses the relationship between information and everyday experience, comparing two strong cases: climate change and the COVID-19 pandemic. Both are complex crisis situations that mandate coordinated responses, dependent on trust and communication between governing bodies and citizens. In a digital media environment with abundant information across platforms, digital media are key to how people encounter crisis situations, also those that are experienced personally. The project prioritizes the perspective of citizens/ media users, and applies qualitative methods such as ethnography, interviews and digital methods.
Within the context of the project, the postdoc will develop and carry out research on the role of digital media. Relevant topics and approaches include (but are not limited to):
Datafication, algorithmic media, smartphones, social media, tracking, privacy, trust, or digital misinformation
Cases from Norway or from other contexts, with a focus on climate change or the COVID-19 pandemic, or both
Approaches such as digital methods, digital ethnography, qualitative or quantitative media studies and social science methods
The postdoc will work in a dynamic, interdisciplinary and ambitious team, as part of the MUCS project and Bergen Media Use Research Group, which constitutes a stimulating environment for young researchers. Approximately 25 percent of the 4 year term is devoted to teaching duties at the bachelor and master programmes in media studies at the department.
Qualifications and personal qualities:
The applicant must hold a Norwegian PhD or an equivalent degree within media studies, journalism, communication, digital culture, internet studies, sociology or similar, or must have submitted his/her doctoral thesis for assessment prior to the application deadline. It is a condition of employment that the PhD has been awarded.
It is an advantage (but not a requirement) to have experience with either interdisciplinary research, media use research, critical data studies, crisis communication or environmental communication, or to have considered the COVID-19 pandemic in ongoing work. Applicants are encouraged to outline the relevance of their experience and expertise to the position.
Relevant teaching experience and pedagogical qualifications
Work independently and in a structured manner, as well as have the ability to cooperate with others.
Proficiency in both written and oral English
Potential candidates may be invited to the department for an interview.
Applicants are advised to familiarize themselves with the teaching and research profile at the Department, please see this.
About the position of postdoctoral research fellow:
The position of postdoctoral research fellow is a fixed-term appointment with the primary objective of qualifying the appointee for work in top academic positions. The fixed-term period for this position is 4 years. Individuals may not be hired for more than one fixed-term period as a postdoctoral research fellow at the same institution.
Upon appointment, applicants must submit a project proposal for the qualifying work including a work schedule. For postdoctoral research fellow positions associated with externally financed projects, the completion of the project proposal for the qualifying work will take place in consultation with the project/centre manager. It is a requirement that the project is completed in the course of the period of employment.
We can offer:
A good and professionally challenging working environment.
Salary at pay grade 59 – 62 (code 1352) on the government salary scale upon appointment (equivalent to NOK 526 000 – 555 800,- per year). Further promotions are made according to length of service in the position. For particularly qualified applicants a higher salary can be considered.
Enrolment in the Norwegian Public Service Pension Fund
Good welfare benefits
Your application must include:
A cover letter with a brief account of research interests and motivation for applying
A sketch of maximum three pages for a postdoctoral project responding to the work tasks, briefly outlining potential topics, case studies, methods, publication and progress plans.
The names and contact information for two reference persons. One of these must be the main advisor from the PhD programme.
CV
Transcripts and diplomas and official confirmation that the doctoral thesis has been submitted.
Relevant certificates/references.
List of any works of a scientific nature (publication list).
Any publications in your name.
The application and appendices with certified translations into English or a Scandinavian language must be uploaded at Jobbnorge.
The closing date is June 20, 2021. The application has to be marked with: 21/6338
Applications sent by e-mail will not be evaluated.
General information:
Detailed information about the position can be obtained by contacting:
For technical or administrative information, please contact HR-manager [email protected]
The state labour force shall reflect the diversity of Norwegian society to the greatest extent possible. People with immigrant backgrounds and people with disabilities are encouraged to apply for the position.
We encourage women to apply. If multiple applicants have approximately equivalent qualifications, the rules pertaining to moderate gender quotas shall apply.
The University of Bergen applies the principle of public access to information when recruiting staff for academic positions.
Information about applicants may be made public even if the applicant has asked not to be named on the list of persons who have applied. The applicant must be notified if the request to be omitted is not met.
Further information about our employment process can be found here.