LEDIG STILLING VED UNIVERSITETET I BERGEN
Postdoctoral Research Fellow - Department of Global Public Health and Primary Care
Deadline: 03.07.2022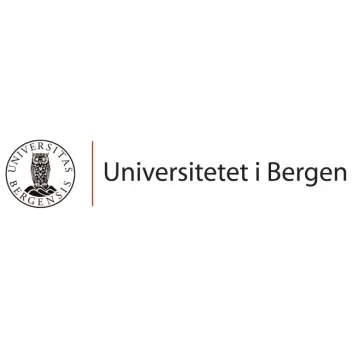 University of Bergen
The University of Bergen (UiB) is an internationally recognised research university with more than 14,000 students and close to 3,500 employees at six faculties. The university is located in the heart of Bergen.

Our main contribution to society is excellent basic research and education across a wide range of disciplines.
UiB - Knowledge that shapes society
Through robust and close interaction with the world around us – globally, nationally and locally – we shall be instrumental in building a society based on knowledge, skills and attitudes.
Do you want to take part in shaping the future?
Postdoctoral Research Fellow
At the Faculty of Medicine, Department of Global Public Health and Primary Care, Centre for International Health/Centre for Intervention Science in Maternal and Child Health (CISMAC), a full-time (100 %) position as Postdoctoral Research Fellow is available for a period of three (3) years. The fixed period for the position is three years, with the possibility of an extension of the period with up to one year if a research-related stay abroad shall be included in the employment period. Twenty-five percent of the position will be comprised of mandatory work, primarily research management and administration, teaching and supervision at the Centre for International Health. The position is part of CISMAC and is financed by the University of Bergen.
About the project/work tasks:
About CISMAC
The Centre for Intervention Science in Maternal and Child Health (CISMAC;) is a Centre of Excellence awarded by the RCN. It is an international consortium of research institutions in Ethiopia, India, Nepal, Pakistan, South Africa, Uganda, Zambia and Norway. CISMAC and Partners undertake intervention trials addressing the continuum of Maternal and Child Health (MNCH) care to generate evidence on how to effectively and equitably enhance MNCH and child development. CISMAC scientists evaluate new innovative and improved interventions and approaches to deliver them in large individual- and cluster-randomized controlled trials using cutting-edge intervention research methods. Assessment of interventions covers effectiveness, cost-effectiveness, equity, and contextual factors. CISMAC aim to ensure that research findings are used to develop global and national MNCH programs and guidelines by working closely with the WHO, low and middle income country (LMIC) governments and international and national non-governmental organizations.
Work tasks
The postdoctoral fellow will explore how the "Evidence to decision" and similar frameworks are applied at the global level in policy development and programming focusing on maternal, perinatal and child health. Central questions will include how contextual variation is conceptualized and considered, how evidence that is used to guide global programmes is obtained and appraised, and what type of evidence is given emphasis by policy actors. The postdoctoral fellow will be expected to use ethnographic approaches along with stakeholder interviews and document analysis of archival materials from processes of global policy-making.
Qualifications and personal qualities:
The applicant must hold a Norwegian PhD or an equivalent degree within Anthropology, Sociology or Political Science with a focus on issues related to MNCH, or have the doctoral thesis submitted prior to the application deadline. It is a condition of employment that the PhD has been awarded and at the latest within 31 August 2022.
hold a master's degree in Anthropology, Sociology or Political Science on a relevant topic.
have experience in applying qualitative research methods and document analysis of archival materials and have strong theoretical and analytical skills.
have planned, managed and conducted fieldwork in health facilities and at health administrative level in LMICs
have conducted policy analysis
have taught postgraduate courses in qualitative research methods
have supervised master students in global health
have experience in research management and administration
be proficient in spoken and written English and a Scandinavian language.
Personal skills will be emphasized. The candidate should be able to work independently and interactively in a team setting, be motivated and responsible, and have a strong commitment and enthusiasm for research.
About the position of postdoctoral research fellow:
The position of postdoctoral research fellow is a fixed-term appointment with the primary objective of qualifying the appointee for work in top academic positions. You can not be employed as a postdoctoral fellow for more than one fixed term period at the same institution.
Upon appointment, applicants must submit a project proposal for the qualifying work including a work schedule. It is a requirement that the project is completed in the course of the period of employment.
The employee may be assigned required duties in the form of teaching and similar work at the department.
The fixed term period for the position is three years, with the possibility of an extension of the period with up to one year if a research-related stay abroad shall be included in the employment period.
We can offer:
exciting development opportunities as part of your role in a strong professional environment
salary level 62 (code 1352/pay framework 24.6) at present NOK 563 900 gross p.a., with a degree in Medicine or Dentistry level 63 (code 1352/pay framework 24.7) at present NOK 574 700, with a medical specialization level 65 (code 1352/pay framework 24.9) at present NOK 594 300, gross p.a. on the government salary scale. Further promotion will be after service seniority in the position
enrolment in the Norwegian Public Service Pension Fund
good welfare benefits
Your application must include:
a brief account of the applicant`s research interests and motivation for applying for the position
transcripts and diplomas (applicants with education from other countries than Norway must enclose witnessed diplomas in both the original language and authorized translations) and documentation of submitted doctoral thesis
complete list of publications
publications (pdf) it is important that each of the scholarly works on which the committee should place special emphasis, is attached in its entirety
two referees (name and contact information)
General information:
Detailed information about the position can be obtained by contacting:
The state labour force shall reflect the diversity of Norwegian society to the greatest extent possible. People with immigrant backgrounds and people with disabilities are encouraged to apply for the position.
The University of Bergen applies the principle of public access to information when recruiting staff for academic positions.
Information about applicants may be made public even if the applicant has asked not to be named on the list of persons who have applied. The applicant must be notified if the request to be omitted is not met.
Further information about our employment process can be found here.