LEDIG STILLING VED UNIVERSITETET I BERGEN
PostDoctoral Research Fellow - Department of Clinical Medicine (K1)
Deadline: 15.08.2022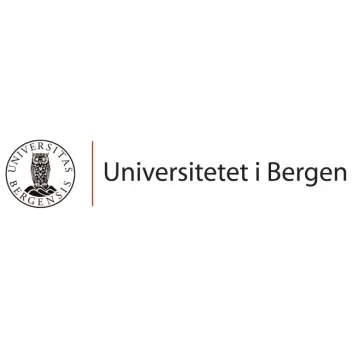 University of Bergen
The University of Bergen is a renowned educational and research institution, organised into seven faculties and approximately 54 institutes and academic centres. Campus is located in the centre of Bergen with university areas at Nygårdshøyden, Haukeland, Marineholmen, Møllendalsveien and Årstad.

There are five departments and seven centres at Faculty of Medicine.
UiB - Knowledge that shapes society
Through robust and close interaction with the world around us – globally, nationally and locally – we shall be instrumental in building a society based on knowledge, skills and attitudes.
Do you want to take part in shaping the future?
Postdoctoral Research Fellow position
Jointly offered by the Faculty of Medicine, Department of Clinical Medicine (K1) and Department of Information Science and Media Studies (InfoMedia), a full-time position (100%) as Postdoctoral Research Fellow is available for a period of three (3) years. The position is part of the project "ANeED Joint Effort", funded by the Norwegian Research Council.
About the project:
Dementia with Lewy Bodies (DLB) is our focus of research in the ANeED Joint Effort. DLB is a less known but highly prevalent and severe neurodegenerative disease, characterized by non-amnestic cognitive decline, visual hallucinations, fluctuations in cognitive abilities and arousal, daytime sleepiness, sleep behavior disorder, and motor parkinsonian symptoms. DLB is underdiagnosed, frequently misdiagnosed, and severely under-researched.
This PostDoctoral research project is focused on data collection using wearable devices (smart watch, EEG/EOG glasses and an EEG headband) to identify digital biomarkers for diagnosis, undertake prognosis and evaluation of drug effects in patients and of caregiver distress, develop a unique digital application for patients and their caregivers, conduct pharmacological analyses, and study the effects of elements of the Patient and Public Involvement (PPI) program.
The ANeED Study, testing Ambroxol in DLB, will contribute to the clinical drug research of dementia and explore the innovation potential for other diseases like Alzheimer's and Parkinson's.
The PostDoctoral position announced here is part of a work package focused on the application of wearable devices and development of mobile user interfaces for monitoring, intervening, and supporting DLB patients and keeping their caregivers informed.
About the work tasks:
Design, develop, and test physiological data collection pipelines including wearable sensors and sensors of smartphones, smart watches, and EEG glasses.
Apply AI and ML methods.
Develop digital biomarkers for disease and drug effects.
Develop predictive algorithms for prevention of falls and other accidents.
Design and develop interactive applications to support patients and caregivers.
Qualifications and personal qualities:
Requirements:
At the date of commencement of the PostDoc employment (but not mandatory when submitting the application) the applicant must hold a Norwegian PhD or an equivalent degree or have the doctoral thesis submitted in one of the following disciplines: medical technology, biomedical engineering, computer engineering, computer science, data science, bioinformatics, medicine or similar. It is a condition of employment that the PhD has been awarded at the latest within 3 months after the date of commencement.
competences in machine learning or statistical learning and hands-on experience in data analysis and modelling
experience with deep learning (e.g. DNN, CNN, RNN, LSTM) in tensorflow or pytorch
hands-on knowledge in building and experimenting with sensor-based systems
the candidate should be able to work independently and in a structured manner, and have the ability to cooperate with others
the applicant must have a good command of oral and written English
Optional skills and experience:
hands-on experience with interface design, development, and testing mobile applications
experience from relevant research projects
knowledge of basic psychology and pedagogy and experience teaching or tutoring university courses
About the position of postdoctoral research fellow:
The position of postdoctoral research fellow is a fixed-term appointment with the primary objective of qualifying the appointee for work in top academic positions. Postdoctoral fellowships are fixed term positions. You can not be employed as a postdoctoral fellow for more than one fixed term period at the same institution.
Upon appointment, applicants must submit a project proposal for the qualifying work including a work schedule. It is a requirement that the project is completed in the course of the period of employment.
The employee may be assigned required duties in the form of teaching and similar work at the department.
We can offer:
Exciting development opportunities as part of your role in a strong professional environment
salary level 62 (code 1352/pay framework 24.6) at present NOK 563 900 gross p.a., with a degree in Medicine or Dentistry level 63 (code 1352/pay framework 24.7) at present NOK 574 700, with a medical specialization level 65 (code 1352/pay framework 24.9) at present NOK 594 300, gross p.a. on the government salary scale. Further promotion will be after service seniority in the position
Enrolment in the Norwegian Public Service Pension Fund
Good welfare benefits
Your application must include:
a brief account of the applicant`s research interests and motivation for applying for the position
transcripts and diplomas (applicants with education from other countries than Norway must enclose witnessed diplomas in both the original language and authorized translations) and documentation of the doctoral thesis
complete list of publications
publications (pdf) it is important that each of the scholarly works on which the committee should place special emphasis, is attached in its entirety
two referees (name and contact information)
General information:
For further information please contact:
The state labour force shall reflect the diversity of Norwegian society to the greatest extent possible. People with immigrant backgrounds and people with disabilities are encouraged to apply for the position.
The University of Bergen applies the principle of public access to information when recruiting staff for academic positions.
Information about applicants may be made public even if the applicant has asked not to be named on the list of persons who have applied. The applicant must be notified if the request to be omitted is not met.
Further information about our employment process can be found here.