LEDIG STILLING VED UNIVERSITETET I BERGEN
CINTRAN postdoc call
Deadline: 06.12.2020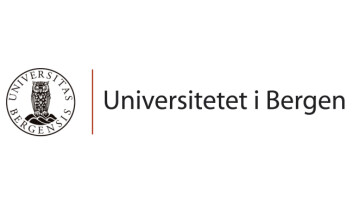 University of Bergen
The University of Bergen is a renowned educational and research institution, organised into seven faculties and approximately 54 institutes and academic centres. Campus is located in the centre of Bergen with university areas at Nygårdshøyden, Haukeland, Marineholmen, Møllendalsveien and Årstad.

There are seven departments and three centres at Faculty of Social Sciences. Read more about the faculty and departments.
UiB - Knowledge that shapes society
Through robust and close interaction with the world around us – globally, nationally and locally – we shall be instrumental in building a society based on knowledge, skills and attitudes.
Do you want to take part in shaping the future?
CINTRAN postdoc call
Centre for Climate and Energy Transformation (CET) is an interdisciplinary research centre that aims at producing actionable knowledge about how to achieve deep, rapid and sustainable transformation of society to meet the climate challenge. CET is based at the UiB Faculty of Social Sciences, and works closely with scientists from a variety of disciplines.
We are now seeking a postdoc (3 years full time) to help us do research on decarbonization in Europe.
In order to meet the climate change mitigation objectives of the Paris Agreement, it is inevitable to phase out fossil fuel consumption in the power sector and decarbonize fossil-fuel dependent industries in Europe. These industries are concentrated in a number of carbon-intensive regions. In these regions, decarbonization will lead to deep structural changes with implications for regional economies, labour markets, as well as for the regions' social, political, cultural and demographic composition. If not managed well, these structural changes may cause serious economic impacts, societal upheaval, aggravated social inequalities and hardship.
CET is partner in a project funded by the European Union (Horizon 2020) that addresses these challenges. The project is titled Carbon Intensive Regions in Transition - Unravelling the Challenges of Structural Change (CINTRAN). Specifically, UiB will study the politics of decarbonization including the effects of populism, focusing on selected carbon-intensive regions. At CET we will seek to understand qualitatively regional political discourses in the context of national/EU-level debate on decarbonization through assessing political narratives and key actors articulating them. This will be complemented with a quantitative assessment of voting patterns to explore the rise of populism and anti-democratic attitudes in carbon-intensive regions. More information about the project can be found here.
We are now seeking a postdoctoral fellow to conduct research and develop publications in close collaboration with other academic and user partners in the project. The postdoc will conduct specific research tasks as stipulated in the proposal and further developed by the research team.
The postdoc will have her/his work place at CET, and is expected to contribute to making CET a dynamic and productive academic environment. The postdoc will also work closely with other partners in the project, including researchers at the Wuppertal Institute, Chalmers University of Technology, the University of Sussex, and other institutions.
Applicants are expected to submit a brief research statement, which describes how her/his competence contributes to the CINTRAN project and the activities described above.
Qualifications and personal qualities:
Completed PhD. The doctoral thesis must have been submitted for assessment prior to the application deadline. It is a condition for employment that the PhD has been awarded;
A strong academic background in social science, including a demonstrated ability to publish research at a high international level;
Documented expertise (theoretical and methodological) on the project tasks described above;
An interest in interdisciplinary research is a requirement, and experience with interdisciplinary work is an advantage;
Proficiency in both written and oral English.
Personal aptitude and cooperative skills will be taken into consideration.
Shortlisted candidates will be invited to an interview.
About the position:
The position of postdoctoral research fellow is a fixed-term appointment with the primary objective of qualifying the appointee for work in top academic positions. The fixed-term period for this position is three years. Individuals may not be hired for more than one fixed-term period as a postdoctoral research fellow at the same institution.
We can offer:
A good and professionally challenging working environment.
Salary at pay grade 60 in the state salary scale. This currently amounts to an annual salary of NOK 535 200 before taxes. Further increase in salary will depend on seniority. A higher salary may be considered for a particularly well qualified applicant.
Enrolment in the Norwegian Public Service Pension Fund and good welfare benefits.
A position in an inclusive workplace.
Good welfare benefits.
The city of Bergen – a welcoming and well-connected European city with a unique mix of vibrant life and extraordinary nature.
Your application must include:
A cover letter including a brief account of the applicant's research interests and motivation for applying for the position;
A research statement (2-4 pages) describing the relevant competence of the candidate, and how this competence contributes to the CINTRAN project. This should include both theoretical and methodological competence. Please consult the brief project description (see link above) when making this statement.
An academic CV, including publications, conference presentations, and other relevant academic activities;
The names and contact information for two references. One of these must be the main supervisor from the PhD program
Certified copies of all relevant transcripts, diplomas and certificates. Documentation that the doctoral thesis has been submitted/awarded.
Up to five scientific publications.
The application (cover letter and research statement) must be written in English, and all additional documentation must be submitted in English or a Scandinavian language (certified translations if originals are in another language).
Submission:
The application and appendices with certified translations into English or a Scandinavian language must be uploaded at Jobbnorge following the link on this page marked "Apply for this job".
The application must be marked: 20/8880
Closing date: December 6, 2020
Applications submitted without a project proposal or applications sent as e-mails will not be considered. Only submitted documents will be subjected to an expert assessment.
General information:
Additional information about the position is obtainable by contacting:

Practical questions regarding the application procedures should be directed to senior officer Bodil Hægland, phone +47 55 58 90 53, e-mail: [email protected].
The state labour force shall reflect the diversity of Norwegian society to the greatest extent possible. Age and gender balance among employees is therefore a goal. It is also a goal to recruit people with immigrant backgrounds. People with immigrant backgrounds and people with disabilities are encouraged to apply for the position.
The University of Bergen applies the principle of public access to information when recruiting staff for academic positions.
Information about applicants may be made public even if the applicant has asked not to be named on the list of persons who have applied. The applicant must be notified if the request to be omitted is not met.
The successful applicant must comply with the guidelines that apply to the position at all times.