LEDIG STILLING VED UIT NORGES ARKTISKE UNIVERSITET
Postdoctoral researcher in Microbiology / Bacterial Infection Biology
Deadline: 08.08.2021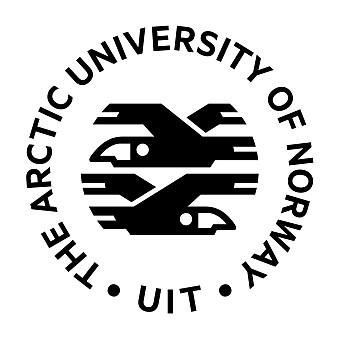 UiT The Arctic University of Norway
UiT The Arctic University of Norway is a multi-campus research university and the northernmost university of the world.

Our central location in the High North, our broad and diverse research and study portfolio, and our interdisciplinary qualities make us uniquely suited to meet the challenges of the future. At UiT you can explore global issues from a close-up perspective. Credibility, academic freedom, closeness, creativity and commitment shall be hallmarks of the relationship between our employees, between our employees and our students and between UiT and our partners.

The Faculty of Health Sciences represents a newly created entity gathering almost all possible health study programs. This facilitates an unique interdisciplinarity and innovation in health education and research. We work closely with the services in the North to solve tomorrow's challenges.
The position
At the Department of Medical Biology a position is available for a Postdoctoral research fellow in the area of microbiology/bacterial infection biology.
The position is available from 01.01.2022 and for a fixed duration of 3 years. Appointment to the position of Postdoctoral Research Fellow is mainly intended to provide qualification for work in top academic positions. It is a prerequisite that the applicant is able to carry out the project over the full course of the employment period. No person may hold more than one fixed-term position as a Postdoctoral Research Fellow at the same institution.
Department of Medical Biology (IMB) will be the workplace for the candidate. More than 200 staff members from all over the world have their workplace at IMB. The department consists of 13 research groups concentrated on fundamental biomedical research problems, including research on host-microbe interactions and antibiotic resistance, various cancer forms, cardiovascular diseases, or the body's immune system. It provides education for students studying programs in medicine, dentistry, biomedical laboratory sciences, biomedicine and pharmacy. The position is affiliated to the Research group for Host-Microbe-Interactions and funded by the new Centre for New Antibacterial Strategies.
The project/position's field of research/role of the Postdoctoral
The successful candidate will be part of an emerging project area headed by Associate Professor Christian Lentz . Our research is dedicated to exploring the adaptation of bacterial pathogens to their host and antibiotics at the population and single-cell level using a spectrum of chemical biology, molecular biology and infection biology approaches. We will use these insights to develop innovative approaches to prevent, treat and diagnose bacterial infections.
The specific aim of the advertised project is to develop and apply CRISPRi technology in combination with genetic reporters and next-generation physiology probes to study bacterial signaling and adaptation pathways. The main model organism used will be Staphylococcus aureus.
The successful applicant will employ a variety of experimental techniques including cultivation of bacterial pathogens, genetic manipulation of S. aureus, generation of CRISPR constructs and fluorescent reporter strains, flow cytometry/FACS-sorting, confocal microscopy, and in vitro/in vivo infection models. The candidate will have access to core facilities at the Faculty of Health Sciences, providing state-of-the-art technology and hands-on expertise in bioimaging, FACS, proteomics or genomics.
The successful applicant will work in a team with local, national and international collaboration partners. The project will be done in a collaboration with Assoc. Prof. Morten Kjos at NMBU (Norwegian University of Life Sciences) in Ås, Southern Norway. The candidate is expected to complete a research stay at NMBU in Ås during the first half of 2022.
The candidate is encouraged to develop his/her own research ideas and strategies within the framework of the project.
The successful applicant may contribute to the Department's teaching activities (up to 10% of the time). Teaching duties will be allocated based on the applicant's qualifications and the needs of the Department, and may include exam work, teaching seminars, and supervising or assisting in lab courses.
Contact
For further information about the position and UiT please do not hesitate to contact:
Qualification requirements
Completion of a relevant PhD degree in microbiology/bacterial infection biology related field of study is required before starting the position. Applicants who have submitted their thesis are welcome to apply. You must submit the thesis with your application. You must have dissertated before the start-up date of the position.
Strong academic track record and publication list
Strong documented skills in bacteriology are required
Previous experience with genetic manipulation of bacteria (generation of knock-out or reporter strains, CRISPR technology) is considered highly advantageous.
Experience with in vitro or in vivo bacterial host-interaction/infection models, flow cytometry, fluorescence/confocal microscopy and/or Raman imaging are considered advantageous.
As the project requires the use of a wide range of experimental techniques, a diverse set of research skills is preferable to specialist knowledge and a willingness to learn new methods is essential.
We are seeking a highly motivated, research-minded candidate, who is interested in trespassing the boundaries of traditional disciplines and venture into new scientific territory.
We are looking for a person with strong written and oral communication skills, an analytical mind, and the ability to work independently and in a team. We will evaluate personal suitability and motivation for the position.
The candidates must document proficiency in both written and oral English
At UiT we put emphasis on the quality, relevance and significance of the research work and not on where the work is published, in accordance with the principles of The San Francisco Declaration on Research Assessment (DORA).
We can offer
Interesting work tasks in a cutting-edge research project
A vibrant international research community
State-of-the-art research infrastructure
Flexible working hours and a state collective agreement
Pension scheme through the state pension fund
Inclusion and diversity
UiT The Arctic University i Norway is working actively to promote equality, gender balance and diversity among employees and students, and to create an inclusive and safe working environment. We believe that inclusion and diversity is a strength, and we want employees with different competencies, professional experience, life experience and perspectives.
If you have a disability, a gap in your CV or immigrant background, we encourage you to tick the box for this in your application. If there are qualified applicants, we invite least one in each group for an interview. If you get the job, we will adapt the working conditions if you need it. Apart from selecting the right candidates, we will only use the information for anonymous statistics.
How to apply
Application and other documents (see below) must be sent electronically via the application form available on www.jobbnorge.no.
In addition to the application, you are expected to submit:
Cover letter explaining your motivation and research interests
CV – containing a complete overview of education, positions and academic work/list of publications
Diplomas and transcript of records of Bachelor's and Master's degree or equivalent (in original language and translated)
A PDF-copy of PhD thesis and relevant publications
Name and contact details of two references
Documentation on English proficiency
Proficiency in the English language can be documented in the following ways:
Diploma from a Norwegian upper secondary school with both spoken and written English (140 hours)
TOEFL (Test of English as a Foreign Language)
IELTS (International English Testing Service)
Completed university degree in the field of English language or literature
One year's completed university studies in Australia, Canada, Ireland, New Zealand, the UK or USA, for which English was the language of instruction.
In order to achieve a targeted use of the postdoctoral position, and to strengthen the employee's career development, a development plan must be available no later than three months after the appointment contract is signed. The development plan must be approved by the immediate leader with personnel responsibility.
Documentation has to be in English or a Scandinavian language. We only accept applications through Jobbnorge.
Assessment
The applicants will be assessed by an expert committee. The committee's mandate is to undertake an assessment of the applicants' research qualifications based on the application documents and related to the requirements for the position.
The applicants who are assessed as best qualified, will be invited for an interview. The interview shall, among other things, aim to clarify the applicant's personal suitability and motivation for the position.
General information
The appointment is made in accordance with State regulations and guidelines at UiT. At our website, you will find more information for applicants. The remuneration for Postdoctoral research fellow is in accordance with the State salary scale code 1352. A compulsory contribution of 2 % to the Norwegian Public Service Pension Fund will be deducted.
The successful candidate must be willing to get involved in the ongoing development of their department and the university as a whole.