LEDIG STILLING VED UIT NORGES ARKTISKE UNIVERSITET
Postdoctoral Research Fellow: Nano-photonics and Raman-spectroscopy
Deadline: 30.10.2022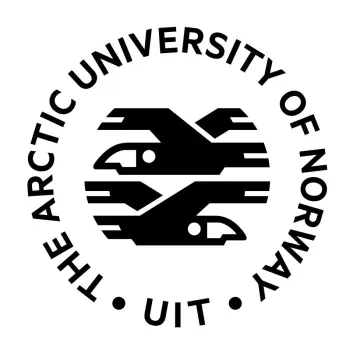 UiT The Arctic University of Norway
UiT is a multi-campus research university in Norway and the northernmost university of the world. Our central location in the High North, our broad and diverse research and study portfolio, and our interdisciplinary qualities make us uniquely suited to meet the challenges of the future. At UiT you can explore global issues from a close-up perspective.

Credibility, academic freedom, closeness, creativity and commitment shall be hallmarks of the relationship between our employees, between our employees and our students and between UiT and our partners.

UiT with its main campus located in Tromsø is the northernmost university in the world. Its focus on climate and environment is clearly dictated by the geographical location at the edge of the Arctic. The main task of the Faculty of Science and Technology is to conduct research and teaching at high national and international level. Prioritized research areas include energy, climate, environment, maritime, marine, nano-, space-, and information technology; addressing both general topics and topics relevant for the High North.
Faculty of Science and Technology
The position
The Department of Physics and Technology announces a vacant position as a Postdoctoral Research Fellow, initially for two years. The position is attached to the project "On-chip Raman-spectroscopy of extracellular vesicles." The goal is to develop high throughput chemical analysis of extracellular vesicles (EVs), which can possibly be used to detect various diseases based on a drop of blood. Photonic integrated circuits with optical waveguides and nanoantennas will be used for optical trapping and Raman-spectroscopy of the EVs. The Postdoctoral Research Fellow will be involved in various parts of the project depending on background, interests, and the progress of the project. This includes developing and fabricating the nano-photonic structures, work experimentally with trapping and Raman-spectroscopy of EVs, and use machine-learning methods to analyze the spectra. The Research Council of Norway may fund 3-12 months extension for working with one of the foreign collaborators.
The position is formally attached to the Ultrasound, Microwaves and Optics group of the Department of Physics and Technology, which has the strongest track record in optical waveguide technology in Norway, and currently involves 30-40 people, 70% of them from abroad. Its research is at the forefront in the areas of super-resolution imaging using nanophotonic waveguides and optical sensor technology. The team of Prof. Olav Gaute Hellesø mainly works on optical waveguides, optical trapping, and Raman-spectroscopy of trapped particles.
Appointment to the position of Postdoctoral Research Fellow is mainly intended to provide qualification for work in top academic positions. It is a prerequisite that the applicant can carry out the project over the full course of the employment period. No person may hold more than one fixed term position as a Postdoctoral Research Fellow at the same institution.
The workplace is at UiT in Tromsø. You must be able to start in the position within a reasonable time after receiving the offer.
The position's field of research
Extracellular vesicles (EVs) are tiny particles released from biological cells (diameter approx. 100 nm). EVs can circulate in the body, while cells are mostly fixed in tissue. EVs are considered a mechanism for communications between cells, allowing cells to exchange proteins, lipids, and genetic material. Elevated levels of EVs have been associated with several disease states such as atherosclerosis, diabetes, cancer, arterial cardiovascular diseases, and venous thromboembolism. EVs thus contain information about the cells in the body. This information can be revealed by characterizing the EVs in a drop of blood. New methods to characterize and analyze EVs are essential to understand the biological functions of these vesicles, and to develop new clinical methods involving their use and/or analysis.
The aim of the project is to develop high throughput chemical analysis of EVs and facilitate medical research on EVs using the proposed new system. An optical chip will be developed to characterize the EVs using Raman-spectroscopy. One or a few EVs will be held by optical forces for long enough to analyze them. This will be done at several sites on the chip, using light from a single laser. The chip will be connected to an optical spectrometer, that will acquire the Raman-spectra from the EVs. Based on the Raman-spectra, chemical information about the EVs can be obtained. The system will allow many EVs to be analyzed at the same time, and thus make it a high throughput system.
Two research group in medical biology will use the system developed to find a relationship between EVs and venous thromboembolism, and to study anti-biotics resistance in bacteria. Two PhD-students are currently working on the project, which also includes visiting students, master-degree students, and collaboration with Univ. of Southampton, UK, Univ. of Twente, Netherlands, and Univ. of Paris, France.
Contact
For further information about the position, please contact Prof. Olav Gaute Hellesø:
Qualifications
The position requires a Norwegian doctoral degree in physics, nanotechnology or a similar field, or a corresponding foreign doctoral degree recognised as equivalent to a Norwegian doctoral degree. Priority should be given to candidates who have completed their doctoral degree no more than five years before the application deadline unless special circumstances exist.
Other requirements and preferred background include:
Solid background in experimental optics
Experience and knowledge on at least one of the following topics:

Processing and patterning for nanotechnology or optical waveguides, in particular using reactive-ion etching (RIE)
Design and characterization of nanooptics or optical waveguides
Optical trapping or Raman-spectroscopy

Experience with machine-learning methods and their application to spectral analysis is an advantage
Excellence in previous work and good track record
Self-motivation, independence and creativity
Excellent work ethic and commitment to the job
Excellent command of English, both written and verbal. Interest in Norwegian language and culture is welcome.
Emphasis is also given on personal suitability.
At UiT we put emphasis on the quality, relevance and significance of the research work and not on where the work is published, in accordance with the principles of The San Francisco Declaration on Research Assessment (DORA).
Inclusion and diversity
UiT The Arctic University i Norway is working actively to promote equality, gender balance and diversity among employees and students, and to create an inclusive and safe working environment. We believe that inclusion and diversity is a strength, and we want employees with different competencies, professional experience, life experience and perspectives.
If you have a disability, a gap in your CV or immigrant background, we encourage you to tick the box for this in your application. If there are qualified applicants, we invite least one in each group for an interview. If you get the job, we will adapt the working conditions if you need it. Apart from selecting the right candidates, we will only use the information for anonymous statistics.
We offer
We offer an interesting project, scientific independence, good remuneration, and a fantastic work environment within the stunning landscape of Tromsø. Towards the end of the project, time can be set aside to apply for research funding. Three previous post-docs in the group got ERC Starting Grants afterwards and are now permanently employed in the group.
UiT also has good welfare arrangements for employees including beneficial arrangements for pension and insurances.
More practical information for working and living in Norway can be found here.
Application
Your application must include:
Application/Motivation letter
CV (max. two pages)
Description of your past research projects and their relevance to the current application (max. one page)
Description of your academic production (track record), highlighting three works that you consider most important for the current application (max. one page)
Academic works, up to ten. The doctoral thesis is regarded as one work
Diplomas and transcripts
Three references, including the PhD supervisor
Having a PhD degree is required before commencement in the position. If you are in the process of completing your PhD, you must document that you have submitted your PhD thesis by the application deadline and attach a statement from your supervisor concerning termination of your PhD studies.
All documentation to be considered must be in a Scandinavian language or English. We only accept applications and documentation sent via Jobbnorge within the application deadline.
Assessment
The applicants will be assessed by an expert committee. The committee's mandate is to undertake an assessment of the applicants' qualifications based on the written material presented by the applicants, and the detailed description draw up for the position.
The applicants who are assessed as best qualified will be called to an interview. The interview should among other things, aim to clarify the applicant's motivation and personal suitability for the position. A trial lecture may also be held.
UiT wishes to increase the proportion of females in academic positions. In cases where two or more applicants are found to be approximately equally qualified, female applicants will be given priority.
General information
The appointment is made in accordance with State regulations and guidelines at UiT. At our website, you will find more information for applicants.
Remuneration of Postdoctoral Fellow positions are in salary code 1352, normally starting on salary grade 61 on the pay scale for Norwegian state employees corresponding to approx. 46 900 NOK/month. There is a 2% deduction for contribution to the Norwegian Public Service Pension Fund. In addition, UiT pays 12% directly to the pension fund on top of the salary.
The successful candidate must be willing to get involved in the ongoing development of their department and the university as a whole.
According to the Norwegian Freedom and Information Act (Offentleglova) information about the applicant may be included in the public applicant list, also in cases where the applicant has requested non-disclosure.