Ledig stilling ved UiT Norges arktiske universitet
Postdoctoral Research Fellow in Machine Learning
Deadline: 20.09.2020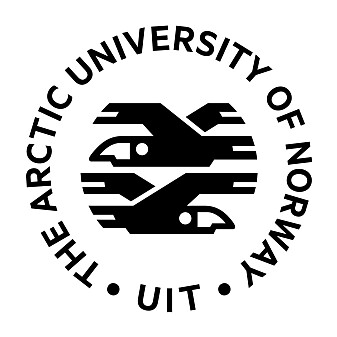 UiT The Arctic University of Norway
UiT is a multi-campus research university in Norway and the northernmost university of the world. Our central location in the High North, our broad and diverse research and study portfolio, and our interdisciplinary qualities make us uniquely suited to meet the challenges of the future. At UiT you can explore global issues from a close-up perspective.

Credibility, academic freedom, closeness, creativity and commitment shall be hallmarks of the relationship between our employees, between our employees and our students and between UiT and our partners.
Faculty of Science and Technology / The Department of Physics and Technology
The position
The Department of Physics and Technology announces a vacant position as a Postdoctoral Research Fellow for two years in Tromsø. The postdoctoral research fellow will be a part of the UiT Machine Learning Group and will engage in collaborative research with the other members of the group. The fellow will be exposed to, and expected to contribute to, proposal writing, organization of scientific seminars, and to co-supervision of master students. The candidate will be part of the teaching team for the group's machine learning and deep learning courses.
Appointment to the position of Postdoctoral Research Fellow is mainly intended to provide qualification for work in top academic positions. It is a prerequisite that the applicant is able to carry out the project over the full course of the employment period. No person may hold more than one fixed-term position as a Postdoctoral Research Fellow at the same institution.
The position can/will additionally be assigned to teaching and related work for UiT in an amount equivalent to a maximum 25 % of a full-time employment.
The workplace is at UiT in Tromsø. You must be able to start in the position within a reasonable time, (within 6 months), after receiving the offer.
The project and the Machine Learning group
The UiT Machine Learning Group conducts basic and applied research, funded e.g. by the Research Council of Norway and by industry. The group's basic research is currently focusing on jointly advancing deep learning (convolutional neural networks, autoencoders) and kernel machines (spectral clustering, dimensionality reduction, manifold learning), by synergistically coupling those paradigms.
A recent example includes e.g. the group's work on so-called deep clustering. On the applied side, the group is active in health analytics (decision support, diagnosis support) by mining electronic health records, as well as medical image analysis research, both in a medical and in an industrial context.
The position's field of research
The candidate will seek to develop novel methodology for use within the applied fields of the group. This includes data-driven health (close collaboration with the University Hospital of North Norway), as well as image analysis research together with collaborating partners, in addition to industrial research. The candidate is expected to master tools such as e.g. TensorFlow and/or Pytorch.
We are seeking a postdoctoral research fellow to take an active role in the group's research on advancing machine learning methodology. Special emphasis will be given to candidates who have experience working with modern machine learning, deep learning and data-driven health. Experience working with unsupervised or semi-supervised methods is desired. The overarching basic research idea is to develop unsupervised and semi-supervised approaches for machine learning and deep learning
Contact
Further information about the position and UiT is available by contacting
Associate Professor Michael Kampffmeyer, e-mail [email protected] or telephone +47 776 25 264
Professor Robert Jenssen, e-mail: [email protected] or telephone +47 776 46 493
Qualifications
For appointment as Postdoctoral Research Fellow, the applicant is required to have a Norwegian doctoral degree in the subject area concerned or a corresponding foreign doctoral degree recognized as equivalent to a Norwegian doctoral degree.
Experience in both theoretical works and applied works are required. A strong documented background in mathematics is needed. Special emphasis will be given to candidates with publications at top international journals and conferences.
We are looking for a motivated candidate who is independent thinking, but who like to work in a team. The suitable candidate should be an expert deep learning and ideally have some experience working with unsupervised or semi-supervised methods or graph neural networks.
Other requirements include:
Excellence in previous work and good track record
Self-motivation, independence and creativity
Excellent work ethic and commitment to the job
Excellent command of English, both written and verbal
Interest in Norwegian language and culture is welcome
The main purpose of postdoctoral research fellowships is to qualify researchers for work in top academic positions within their discipline and this requires a strong commitment from the candidate. The candidate should be motivated for scientific work, and have excellent analytical and collaborative features. A good command of English and excellent communication skills are required. Emphasis is attached to personal suitability.
Qualification with a PhD is required before commencement in the position. If you're at the final stages of your PhD, you may still apply if you have submitted your PhD thesis for evaluation within the application deadline. You must submit the thesis with your application and attach a statement from your supervisor concerning termination of your PhD studies. You should have defended your dissertation before the preferred start-up date of the position.
During the assessment emphasis will be put on the candidates potential for research, motivation and personal suitability for the position.
At UiT we put emphasis on the quality, relevance and significance of the research work and not on where the work is published, in accordance with the principles of The San Francisco Declaration on Research Assessment (DORA).
UiT wishes to increase the proportion of females in academic positions. In cases where two or more applicants are found to be approximately equally qualified, female applicants will be given priority.
We offer
An interesting project
Scientific independence
Good remuneration
A fantastic work environment within the stunning landscape of Tromsø
Good welfare arrangements for employees
Good arrangements for pension, insurance and loans in the Norwegian Public Service Pension Fund
Application
The application must be submitted electronically via www.jobbnorge.no and shall include:
Application/Motivation letter (max one page)
CV (max two pages)
Description of your past research projects and their relevance to the current application (max one page)
Description of your academic production - highlighting three works that you consider most important for the current application (max. one
page)
Academic works, up to ten. The doctoral thesis is regarded as one work
Diplomas and transcripts
Three references, including the PhD supervisor
You must submit a project proposal that describe how you scientifically can contribute to (the project/described field of research). The proposal must include a progress plan.
The documentation must be in English or a Scandinavian language, diplomas and transcripts in English or a Scandinavian language. We only accept applications sent via www.jobbnorge.no.
General information
The appointment is made in accordance with State regulations and guidelines at UiT. At our website, you will find more information for applicants. The successful candidate must be willing to get involved in the ongoing development of their department and the university as a whole.
The remuneration for Postdoctoral research fellow is in accordance with the State salary scale code 1352. A compulsory contribution of 2 % to the Norwegian Public Service Pension Fund will be deducted.
A good work environment is characterized by diversity. We encourage qualified candidates to apply, regardless of their gender, functional capacity or cultural background. UiT and will emphasize making the necessary adaptations to the working conditions for employees with reduced functional ability
According to the Norwegian Freedom and Information Act (Offentleglova) information about the applicant may be included in the public applicant list, also in cases where the applicant has requested non-disclosure.
More practical information for working and living in Norway can be found here: Welcome to UiT!