LEDIG STILLING VED UIT NORGES ARKTISKE UNIVERSITET
Postdoctoral Research Fellow in Computer Science
Deadline: 30.11.2020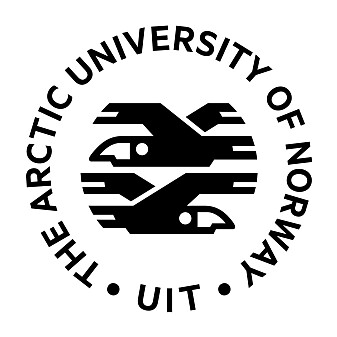 UiT The Arctic University of Norway
UiT is a multi-campus research university in Norway and the northernmost university of the world. Our central location in the High North, our broad and diverse research and study portfolio, and our interdisciplinary qualities make us uniquely suited to meet the challenges of the future. At UiT you can explore global issues from a close-up perspective.

Credibility, academic freedom, closeness, creativity and commitment shall be hallmarks of the relationship between our employees, between our employees and our students and between UiT and our partners.
The position
At the Department of Computer Science a position is available for a Postdoctoral research fellow with the Arctic Green Computing (AGC) research group and the Arctic Centre for Sustainable Energy (ARC). The position is available for three years.The position is a fixed term position for a duration of 3 years. Appointment to the position of Postdoctoral Research Fellow is mainly intended to provide qualification for work in top academic positions. It is a prerequisite that the applicant is able to carry out the project over the full course of the employment period. No person may hold more than one fixed-term position as a Postdoctoral Research Fellow at the same institution.
The Department of Computer Science provides an active international research environment with 18 tenured faculty members, 4 adjunct professors, 6 post-doctors and researchers, 8 technical/administrative staff members and about 28 PhD students from different countries. The goal of the Department is to advance the research and teaching of Computer Science as a discipline, to demonstrate leadership within our areas of interest, and to contribute to society through our education, research, and dissemination
The position will additionally be assigned to related work for UiT in an amount equivalent to a maximum 25 % of a full-time employment.
The working hours shall primarily be utilized for research, research-related activities and research administration. The research fellow is expected to participate professionally within the department with occasional advice of students, presentations for faculty and students, laboratory assignments, etc., totaling up to 20 % of the position. The position will not include regular teaching assignments.
The Arctic Green Computing (AGC)
The Arctic Green Computing (AGC) research group aims at addressing energy efficiency, system complexity, and dependability across mobile, embedded, and datacenter systems. The group's current research interests include (energy-) efficient, high-performance computing (Green HPC) and scalable, efficient artificial intelligence (Green AI). The group was a work-package leader in EU FP7 ICT project EXCESS on energy-efficient computing systems (2013-2016) and is PI and Co-PI of several national research projects funded by the Research Council of Norway (NFR) through prestigious funding programs such as FRIPRO Young Research Talents, Research Infrastructure and IKTPLUSS ICT Initiative. The group is a member of EU network of excellence HiPEAC and has international collaboration with prestigious institutions in EU and USA (e.g., Lawrence Berkeley National Laboratory, University of California - Berkeley).
The Arctic Centre for Sustainable Energy (ARC)
In 2016, UiT established the Arctic Center for Sustainable Energy (ARC), an interdisciplinary center focusing on Arctic challenges and conditions within renewable energy and greenhouse gas management. The center combines expertise in computer science, physics, humanities, chemistry, social sciences, applied mathematics, marine biology, and electrical engineering. The initiative will permeate the university in its entirety and will strengthen existing research activities at UiT within the scope of the center.
The project/position's field of research
The postdoc position is attached to the research project Efficient Machine Learning-Enhanced Modeling and Simulation on Exascale Architectures (EMLEMS) and will be involved in national project eX3 - Experimental Infrastructure for Exploration of Exascale Computing funded by the Research Council of Norway.
This postdoc project aims at improving the efficiency and performance of scientific modeling and simulations on exascale architectures through machine learning-enabled adaptivity, providing scalable, robust solutions with guaranteed accuracy in the least amount of time. Adaptivity is essential to increase the automation of the modeling and simulation workflow and to address the growing complexity of applications and architectures. Exascale architectures rely on intricate interplay between thousands of heterogeneous processing nodes, each with a large number of cores, accelerators, memory types, and sophisticated interconnects. As a result, choosing optimal algorithms and implementations is highly application- and architecture-dependent. This project will investigate the opportunities of:
leveraging scientific machine learning (SciML) in developing new algorithms, data layouts, and implementations that dynamically optimize the use of computational resources of exascale architectures, and
leveraging high-performance scientific computing (HPC) in developing scalable and efficient machine learning training algorithms on exascale architectures.
Smart power systems with renewable energy will be an application domain in this project.
All candidates must submit a statement of their vision for how they will strengthen these research activities within the center.
Contact
Further information about the position is available by contacting
For administrative questions, please contact the Department's administration; phone +47 77 64 40 36, email: [email protected].
Qualifications
Qualification requirements for the position as Postdoctoral Fellow 1352
Norwegian doctoral degree in subject area concerned or a corresponding foreign doctoral degree recognised as equivalent to a Norwegian doctoral degree, or competence at a corresponding level documented by academic work of the same scope and quality This position requires:
The successful candidate will have a publication record that documents solid knowledge in computer science. We are looking for candidates who have demonstrated increased scientific maturity in their selection of issues, application of methods, and documentation of results. Research results should be backed by thorough experiments and analysis.
The successful candidate should have a keen interest in at least one of the following topics: (energy-) efficient high-performance computing, scalable machine learning, concurrent data-abstractions and algorithms, programming systems, and run-time systems. Experience of modeling/simulations for smart power grids or partitioned global address space (PGAS) programming is a plus.
An appointment as a postdoctoral research fellow requires a Norwegian doctoral degree in the subject area concerned or a corresponding foreign doctoral degree recognized as equivalent to a Norwegian doctoral degree.
Applicants should have a good command in English.
During the assessment emphasis will be put on the candidates potential for research, motivation and personal suitability for the position and the suitability of the research proposal for the EMLEMS project
If you're at the final stages of your PhD, you are also qualified to apply. Qualification as PhD is required before commencement in the position. You should have dissertated before the preferred start-up date of the position. If you are in the process of completing your PhD, you must document that you have submitted your PhD thesis by the application deadline and attach a statement from your supervisor concerning termination of your PhD studies.
At UiT we put emphasis on the quality, relevance and significance of the research work and not on where the work is published, in accordance with the principles of The San Francisco Declaration on Research Assessment (DORA).
UiT wishes to increase the proportion of females in academic positions. In cases where two or more applicants are found to be approximately equally qualified, female applicants will be given priority.
We offer
Involvement in an interesting research project
A good academic environment with dedicated colleagues
Excellent career opportunities
Good welfare arrangements for employees
Good arrangements for pension, insurance and loans in the Norwegian Public Service Pension Fund
The UiT campus is located near the centre of Tromsø, a vibrant city located in Northern Norway with approximately 75 000 inhabitants. The city is surrounded by the stunning landscape of Northern Scandinavia. The location also offers ample opportunities for e.g., sighting aurora, hiking and skiing.
Remuneration of Postdoctoral Fellow positions are in salary code 1352. The starting salary is at a minimum 43 500 NOK/month in 2019, normally starting on salary grade 59 on the pay scale for Norwegian state employees corresponding to approx. There is a 2 % deduction for contribution to the Norwegian Public Service Pension Fund. In addition, UiT pays 12 % directly to the pension fund on top of the salary.
Application
The application must be submitted electronically via www.jobbnorge.no and shall include:
Application letter
CV
Diplomas and transcripts (all degrees)
Written references
Contact information to 2-3 references
Project proposal
A list of your academic production
Description of your academic production, stating which works you consider most important
Academic works, up to ten. The doctoral thesis is regarded as one work.
You must submit a research proposal (3-5 pages) that describe how you scientifically can contribute to (the project/described field of research). The proposal must include a progress plan.
The documentation must be in English or a Scandinavian language. We only accept applications sent via www.jobbnorge.no.
General information
The appointment is made in accordance with State regulations and guidelines at UiT. At our website, you will find more information for applicants. The successful candidate must be willing to get involved in the ongoing development of their department and the university as a whole.
A good work environment is characterized by diversity. We encourage qualified candidates to apply, regardless of their gender, functional capacity or cultural background. UiT and will emphasize making the necessary adaptations to the working conditions for employees with reduced functional ability
According to the Norwegian Freedom and Information Act (Offentleglova) information about the applicant may be included in the public applicant list, also in cases where the applicant has requested non-disclosure.
More practical information for working and living in Norway can be found here: Welcome to UiT!