Ledig stilling ved UiT Norges arktiske universitet
Postdoctor in translational vascular biology
Deadline: 16.08.2020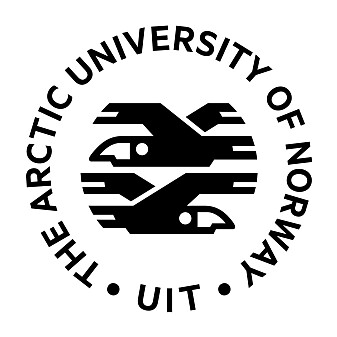 UiT The Arctic University of Norway
UiT The Arctic University of Norway is a multi-campus research univeristy in Norway and the northernmost university of the world. Our central location in the High North, our broad and diverse research and study portfolio, and our interdisciplinary qualities make us uniquely suited to meet the challenges of the future. At UiT you can explore global issues from a close-up perspective.

Credibility, academic freedom, closeness, creativity and commitment shall be hallmarks of the relationship between our employees, between our employees and our students and between UiT and our partners.

The Faculty of Health Sciences at UiT The Arctic University of Norway represents a newly created entity gathering almost all possible health study programs. This facilitates an unique interdisciplinarity and innovation in health education and research. We work closely with the services in the North to solve tomorrow's challenges.

Read more about us at uit.no/helsefak
About the position
The Faculty of Health Sciences has a 3 years Postdoctoral Research Fellow available in the research area of translational vascular biology. The position is attached to the Department of Clinical Medicine under the supervision of Professor Jacob Odeberg.
Department of Clinical Medicine (acronym: IKM) has 348 employees. IKM has a close collaboration with the University Hospital of North Norway (UNN). The Department consists of 20 research groups, one of which is located at the Nordland Hospital in Bodø (Nordlandssykehuset), in addition to 29 teaching sections reflecting the clinic-structure at UNN and Nordlandssykehuset. IKM is responsible for teaching clinical modules in Medicine, and the bachelor's and master's programs in Nutrition. External funding currently accounts for 34% of the Department's total budget. The Department has its own administration consisting of an office manager and a study administration. The K. G. Jebsen Center for Thrombosis Research is an underlying unit of IKM.
Contact
Further information about the position and project is available by contacting:
About the project
Cardiovascular disease (CVD) causes over 4 million deaths per year in Europe, mostly related to acute thrombotic complications from atherosclerosis, such as myocardial infarction or ischemic stroke, or from venous thromboembolism (VTE), the third most common CVD. In many patients, the acute event is the first indication of disease. The aim of our research is to find and validate novel blood biomarkers that can identify individuals with high risk of future CVD events (e.g. myocardial infarction, stroke or VTE), and to develop these into prediction tools that ultimately would have clinical utility in optimizing preventive intervention and treatment strategies.
This translational research is performed in an interdisciplinary setting involving experimental basic and clinically oriented researchers, epidemiologists, biostatisticians and bioinformaticians. It builds on an existing collaboration between UiT, University Hospital of North Norway (UNN) and the Clinically Applied Proteomics and the Systems Biology groups at SciLifeLab/KTH, Stockholm.
The postdoctoral research project involves investigating novel biomarkers to determine associations with CVD risk factors, atherosclerosis and future arterial or venous thrombotic events. The project will involve the experimental and statistical analyses and data interpretation of various biomarkers - with focus on targeted proteomics using technology platforms at SciLifeLab, where the Post doctor candidate will spend 12 months. (S)he will also help to initiate a prospective study of patients with suspected acute coronary syndrome at the Heart and Lung clinic at UNN.
Qualification requirements
For appointment as Postdoctoral Fellow, the applicant requires a Norwegian doctoral degree in biology, or a corresponding foreign doctoral degree recognized as equivalent to a Norwegian doctoral degree.
Applicants must have obtained a doctorate (PhD) in biomedicine or other relevant Life Science discipline. Preferably the successful candidate shall have successfully completed a first post-doctoral period (>1 year) in biological and/or biomedical sciences. Interest in cardiovascular disease and biology is a prerequisite and knowledge of this research field is an advantage. The candidate should have significant research experience to be able to lead their own project and also to coach/supervise other students (master, PhD or assist other colleagues in the group if required); and ideally an excellent record of publications. Earlier experience in application of omics based (e.g. proteomics) methodology to clinical research questions is a strong merit for the position. Previous knowledge and experience in mass spectrometry (MS)-based techniques with biological samples is an advantage; especially in plasma samples. Previous knowledge and experience in epidemiology and/or biostatistics is a strong merit. Expertise in analytical/statistical tools such as R, GraphPad Prism, SPSS or Matlab is needed; as well as application of bioinformatics methods in data interpretation.
We highly regard careful record keeping, strong collaborative skills and creative thinking. In addition, good oral and written communication skills in English are required. The applicant must be willing to learn Norwegian within two years. We put great emphasis on that the person can collaborate with the rest of the team, has the ability to prioritise and help the group reach its goals.
We can offer
Interesting work tasks in a cutting-edge research project
A vibrant international research community
State-of-the-art research infrastructure
Flexible working hours and a state collective agreement
Pension scheme through the state pension fund
Working conditions
The position of Postdoctoral Fellow is a fixed term position for a period of 3 years. The main objective of the appointment as a post-doctoral research fellow is to qualify for work in senior academic positions. No one may be appointed to more than one fixed term period as a Postdoctoral Fellow at the same institution.
The working hours shall be utilized for research, research-related activities and research administration.
The successful applicant must be willing to engage himself/herself in the ongoing development of his/her discipline and the university as a whole.
National and international trends show that mobility and independence for young researchers are important for achieving external funding at national and international level, and consequently will be important for the prospect of establishing a permanent scientific position in the future.
The following shall therefore be applicable when employed in postdoctoral positions:
Unless special circumstances indicate otherwise, postdoctoral projects shall be planned with stays abroad (3-12 months). The duration should take into consideration the framework of the overall project.
Postdoctoral projects must be planned so that the candidate is given sufficient opportunity to develop professional independence within the framework of the overall project.
In order to achieve a targeted use of the postdoctoral position, and to strengthen the employee's career development, a development plan must be available no later than three months after the appointment contract is signed. The development plan must be approved by the immediate leader with personnel responsibility.
The remuneration for this position is in accordance with the State salary scale code 1352.
A compulsory contribution of 2 % to the Norwegian Public Service Pension Fund will be deducted.
How to apply
Application and submitted documents (see below) must be sent electronically via the application form available on www.jobbnorge.no and the application must include:
cover letter including a short description of interests and reasons for applying for the position
CV containing a complete overview of education, experience, professional work, pedagogical qualifications and references
diplomas and certificates
list of works and description of these the list of works shall contain the following information:

author(s), the work's title
for articles: the journal's name and volume, the first and last page of the article, year of publication
for publications: publisher, printer, year of publication, number of pages

academic works:

The applicant may submit up to ten works that are central to his/her production. The applicant's doctoral thesis is regarded in this context as one work.

In addition, the applicant shall provide a description of his/her production stating which works he/she considers the most important and which shall therefore be the main emphasis of the assessment. A brief description of the other listed works shall also be included to demonstrate depth of production.
documentation of proficiency in English
Proficiency in the English language can be documented in the following ways:
Diploma from a Norwegian upper secondary school with both spoken and written English (140 hours)
TOEFL (Test of English as a Foreign Language)
IELTS (International English Testing Service)
Completed university degree in the field of English language or literature
One year's completed university studies in Australia, Canada, Ireland, New Zealand, the UK or USA, for which English was the language of instruction.
Documentation has to be in English or a Scandinavian language. We only accept applications through Jobbnorge.
Assessment
The applicants will be assessed by an expert committee. The committee's mandate is to undertake an assessment of the applicants' qualifications based on the application documents and the text of the announcement.
The Assessment Committee will give emphasis to the potential for research, as presented in the PhD thesis or equivalent, or in any other academic works.
In the assessment, consideration may also be given to professional experience and any other activity which may be significant for the completion of the project, as well as to any pedagogical qualifications. This includes pedagogical training, teaching experience, experience of public education and experience/training of other kinds.
The applicants who are assessed as best qualified will be called to an interview. The interview shall, among other things, aim to clarify the applicant's personal suitability for the position and motivations. A trial lecture may also be held.
General
In addition, applicants shall also refer to the supplementary provisions for the appointment to academic positions such as Postdoctoral Research Fellow, Research Fellow and Academic Assistant at UiT, The Arctic University of Norway, and to regulations concerning terms and conditions of employment for the posts Postdoctoral Research Fellow, Research Fellow, Research Assistant and Resident.
Questions concerning the organisation of the working environment, including that of the physical state of the workplace, health services, possibilities for flexible working hours, part-time work, etc. may be addressed to the telephone reference in this announcement.
At UiT, The Arctic University of Norway, diversity is valued, and we therefore encourage all qualified applicants to apply regardless of their age, gender, functional ability or national or ethnic background. The university is an IW employer and places importance on making the necessary adaptations to working conditions for employees with disabilities.
Personal information given in an application and CV will be treated in accordance with the Act relating to the processing of personal data (the Personal Data Act). In accordance with section 25, subsection 2 of the Freedom of Information Act, the applicant may request not to be registered on the public list of applicants. However, the university may nevertheless decide to make the candidate's name public. The applicant will receive advance notification of any such publication.
You can find more information on the website for arriving staff.
We look forward to receiving your application!