LEDIG STILLING VED UNIS
Postdoctoral position in Arctic Marine Molecular Ecology (The Nansen Legacy, UNIS)
Deadline: 15.08.2021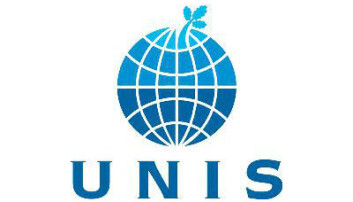 UNIS
UNIS is a state-owned limited company with five of Norway's universities represented on the board. UNIS is located in a modern working environment in Longyearbyen, Svalbard, and is well equipped with both technical and scientific equipment and laboratories.

The institution has an infrastructure for both marine and terrestrial field research in Svalbard. The Administration language is Norwegian.

Currently the department constitutes 5 professors, 2 associate professors, 7 PhD students, 3 postdocs/researchers, 8 adjunct professors and 3 technical/administrative staff. The department conducts research and education in Arctic marine and terrestrial biology, and currently provides 22 courses on bachelor, master and PhD level. The department focuses on an integrated approach to High Arctic biology, within the research topics Climate change biology, Seasonal ecology and Spatio-temporal dynamics of species and systems. Additional information about the department can be found at www.unis.no.

Longyearbyen is located in Svalbard, in the midst of a varied and beautiful Arctic nature with good opportunities for outdoor activities. Longyearbyen is a modern town with approx. 2200 inhabitants and has a good service offering including kindergartens, swimming / sports hall and a varied association, sports and cultural life.

Applications are invited for a postdoctoral position within the Nansen Legacy project. The position is available from October 1st 2021, or as soon as possible hereafter.
About the position
The University Centre in Svalbard (UNIS) has a 2-year postdoctoral position available in Longyearbyen, Svalbard.The position is funded by and will be focused on the work tasks of the Norwegian research project The Nansen Legacy. The Nansen Legacy is the Norwegian arctic research community's joint effort to establish a holistic understanding of a changing marine arctic climate and ecosystem in the northern Barents Sea and adjacent Arctic Basin. The project will provide a scientific knowledgebase needed for future sustainable resource management in the study area through collaborative work between ten Norwegian research institutions in 2018-2023. The interdisciplinary research focuses on the physics, chemistry and biology of the target area, using data collected during several cruises with the new, ice-going research vessel Kronprins Haakon.
The postdoctoral researcher will be situated in Longyearbyen during the 2-year period but travels for collaboration and meetings are expected.
The hired applicant is expected to develop a postdoctoral project on the community composition and activities of pelagic microbial eukaryotes in a seasonal perspective, using available metatranscriptomic and metabarcoding data. The regional focus is the northern Barents Sea and adjacent Arctic Basin along a transect covering the gradient from boreal to arctic conditions, shelf to basin and open to ice-covered seas.
Work description
We are looking for a motivated postdoctoral researcher with a strong ecological background, preferably with experience from the Arctic marine ecosystem and a focus on microbial eukaryotes.
The postdoctoral researcher will have a key role in characterizing pelagic microbial eukaryote communities and investigating the timing of critical biological processes. Changes in gene activities between seasons and along gradients will be investigated using comparative metatranscriptomics. Specific gene activities (e.g. light harvesting, photosynthesis, carbon fixation) will be quantified across the study area. Incubation experiments where communities are exposed to varying light conditions may be included. Bioinformatic data analyses will be done elsewhere, thus the focus of the postdoctoral research project will be on the ecological interpretation of the data.
In addition, the postdoctoral researcher will also partake in the other tasks of the Nansen Legacy project on identifying key drivers, and how changing environmental conditions may lead to ecosystem functional changes, as part of the UNIS project team.
The successful candidate is offered:
a diverse and exciting position in a large cross-disciplinary research project
an international working environment
a possibility to develop new research
a possibility to get involved in supervising BSc, MSc, and PhD student projects
a workplace targeting both national stakeholders and the international science community
a workplace characterized by professionalism and a healthy work-life balance
Qualification requirements
You must have:
a PhD in biology, ecology, biological oceanography or related fields
experience in statistical data analysis
experience in analysing and publication of marine ecological data
excellent English skills, both written and verbal
good communication and teamworking skills
flexibility and a positive attitude
an ability to work in a structured and independent manner in an interdisciplinary field of research
Strong motivation and personal suitability will be emphasized. To allow assessment of this, a cover letter stating personal and scientific interest in the position (max 2 pages) must be included in the application.
It is advantageous if you have:
experience in statistical analyses of DNA metatranscriptomics and metabarcoding data
experience in analytical laboratory work commonly used in marine studies
knowledge of the arctic marine system, particularly microbial eukaryotes
experience in project management and coordination
experience in planning and conducting comparative experimental work
a good international scientific network
Employment conditions
The total duration of the postdoctoral position is 2 years.
All salaries are set in accordance with the Norwegian government's University salary scale. A postdoc position starts at a gross salary of NOK 525 600 annually. As a Svalbard resident, an annual allowance of NOK 34 560 (Svalbardtillegg) will be added to the salary. A Social Security contribution of 2 per cent, to the Norwegian Public Service Pension Fund, will be deducted from the salary. Income tax on Svalbard is 8%, plus 8,2% toward National Insurance coverage. UNIS offers a membership in the Norwegian Public Pension Fund.
Selection and appointment
A committee will evaluate the qualifications of the applicants and invite the highest ranked person(s) for an interview. The appointment will be made by the Managing director of UNIS based on the recommendation from the committee.
Application
Inquiries about this position may be directed to:

Associate professor Anna Vader (UNIS), phone: +47 4100 7567, email: [email protected] or

Adjunct professor Tove M. Gabrielsen (UNIS, UiA), phone +47 9014 1498, email: [email protected]
The application, submitted electronically in www.jobbnorge.no must include:
Cover letter outlining motivation and demonstrating suitability for the position (max 2 pages).
CV including a complete overview of education, professional training, professional work and publications.
Name and contact information for three referees.
Transcripts and diplomas showing completion of educational degrees.
Copy of up to 5 relevant peer review publications you have authored or co-authored.
The application and appendices with certified translations into English or a Scandinavian language must be uploaded in Jobbnorge.
You can request to have your application kept from public access cf. the open files act § 25. The request must be explained. UNIS will determine if the application will be kept from public access or not, based on the explanation and the regulations from the open files act. If the application will not be accepted, the candidate will be contacted.