LEDIG STILLING VED SIMULA
Postdoc Position at the intersection of Software Engineering and Blockchain Technologies
Deadline: 14.10.2021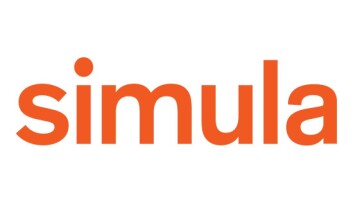 Simula Research Laboratory AS
Simula Research Laboratory AS is a publicly owned research institute located at Fornebu (Oslo), Norway. Simula has a multi-cultural organization, employing about 190 individuals from 35 countries, who conduct research in the fields of communication technology, scientific computing and software engineering. Simula's main objective is to generate new understanding and create vital knowledge about fundamental scientific challenges that are of genuine value for society. This is achieved through high quality research, education of graduate students, industry collaboration, technology transfer, and commercialization. Since 2001, scientific evaluations conducted by the Research Council of Norway has repeatedly placed Simula at the forefront of international research in ICT. The most recent in-depth evaluation was recently published, grading all research groups at Simula as excellent. Simula is an exciting workplace, offering an inclusive working environment, many opportunities for social and sport activities, and benefits, such as temporary housing for new employees from abroad, Norwegian language courses, etc.

The University of Oslo is the Norway's largest and oldest institution of higher education. Founded in 1811, today the University of Oslo has approx. 30,000 students and 4,600 employees. The Networks and Distributed Systems group is well equipped with the newest hardware and software technology. The group has well established links to national and international research institutions, including Cornell University, which is one of leading research centers in the world in the area of blockchain.

The Cancer Registry of Norway (CRN) will validate technological advances developed in the project. CRN presently contains health information on over 1,4 million cancer patients. Managing and using the data for medical research in a secure way as to minimize any privacy concerns is paramount. Improving privacy control and transparency will bolster public's trust in the use of CRN data for vital research on preventive medicine.

Living in Norway:

Norway has been ranked by the UN as one of the countries with the highest living standard in the world. The country is known for its unique and spectacular fjords and mountains. Summer is warm and gives sunshine around the clock.
Call for a Postdoc Position at the intersection of Software Engineering and Blockchain Technologies at Simula Research Laboratory
Simula Research Laboratory has a 2-year Postdoc position available in the field of testing and verification for blockchain technologies. The position is associated with the project "SmartMed: Secure and accountable sharing of medical records using smart contracts and blockchain".
Project description:
Increasing amounts of health data are recorded in health registries, with the strategic initiatives of data sharing and fusion across different registries in Norway. This forms an excellent opportunity for world-class medical research as few countries have such a high-quality infrastructure. However, it also constitutes a very high privacy risk should a security breach occur.
Our principal approach is to facilitate solutions for health registries by using Smart Contracts and the emerging Blockchain Paradigm. From the data safety, authenticity, and nonrepudiation standpoint, blockchain is a perfect fit for sharing medical records since it provides an easily accessible, immutable, and transparent history of all contract-related data, adequate for building applications with trust and accountability. Use of smart contracts brings a number of additional advantages for sharing medical data by healthcare registries: consent management, fine-grain privacy control, transparency, and reduced bureaucracy and expenses. However, to leverage the full potential of blockchain, we need to ensure the high quality of blockchain-based applications, by means of testing and verification.
We are looking for a talented and motivated postdoctoral researcher who is interested in the testing and verification of blockchain-based solutions developed to address the challenges mentioned above.
Research will be done in close collaboration with the Networks and Distributed Systems group at the University of Oslo and the Cancer Registry of Norway.
Candidate profile:
The candidate must have a completed (before the position starts) PhD degree in Computer Science or Software Engineering with excellent grades.
Knowledge of software engineering and testing.
Knowledge of distributed computing and blockchain.
Knowledge in artificial intelligence is beneficial.
Experienced with writing scientific papers.
Excellent level of spoken and written English, good interpersonal and communication skills, be curious and creative, and show the willingness to learn and work as part of an international team. Simula is an equal opportunity employer and women are particularly encouraged to apply.
Simula offers:
excellent opportunities for performing high quality research, as part of a highly competent and motivated team of international researchers;
an informal and inclusive international working environment;
generous support for conference travel and equipment (incl. laptop, phone and electroniccommunication subscriptions);
opportunities to build an international network through established collaborations with industry, exchange programs, and research visits to other universities;
modern office facilities located by the Oslo fjord and a 10-minute drive from the centre of Oslo;
a competitive salary, with a starting salary from 543.500 NOK/yr;
numerous benefits, such as access to company cabins, various bonus arrangements, sponsored social events, subsidized canteen meals and monthly bus pass, comprehensive travel/health insurance policy, free access to gym, etc.;
relocation assistance: accommodation, visas, complimentary Norwegian language courses, etc;
administrative research support: e.g., quality assurance process for grant proposals (including RCN and EU programs);
wellness and work-life balance: flexible work arrangements to help balance work and home life efficiently.
Application requirements:
Interested applicants are requested to submit the following:
Curriculum vitae summarizing education, positions and academic or industrial work, scientific publications, and software development experience.
A cover letter explaining the candidate's background, qualifications, research interests and why is the candidate motivated to apply to the position;
Academic transcripts;
A copy of PhD thesis (if available);
Contact information of two references, including the PhD supervisor(s).
Application deadline: October 14, 2021.
Applications must be submitted through the portal. Applications will be evaluated on a rolling basis, and the position will be filled as soon as possible.
Contact: Additional enquiries regarding the position can be addressed to Dusica Marijan ([email protected]).
Simula Research Laboratory uses Semac´s background check in our recruitment process.
According to the Norwegian Freedom and Information Act (Offentleglova) information about the applicant may be included in the public applicant list, also in cases where the applicant has requested non-disclosure.