Ledig stilling på Universitetet i Sørøst-Norge
PhD Research Fellow in Ultrasound Transducer Technology
Deadline: 30.04.2020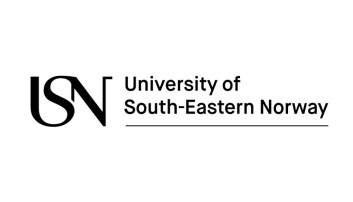 University of South-Eastern Norway
University of South-Eastern Norway has about 18 000 students and about 1500 employees. The university is organized in four faculties, with instruction and R&D activities on eight campuses. The main profile of the university is to provide socially relevant education, geared towards specific professions, and adapted to the requirements of the workplace, as well as to produce applied research and development.
The Facluty of Technology, Natural Sciences and Martime Sciences have a vacancy for a position as PhD Research Fellow in Ultrasound Transducer Technology
About the position
The Faculty of Technology, Natural Sciences and Maritime Sciences has a vacancy for two positions as PhD Research Fellow in ultrasound transducer technology from 1 August 2020.
The positions are located at the Department of Microsystems and reports to the Head of Department. The place of employment is USN Campus Vestfold, located at Bakkenteigen between Tønsberg and Horten.
The PhD projects are part of the research center "Center for Innovative Ultrasound Solutions", CIUS. This is a center for Research-based Innovation (SFI) appointed by the Norwegian Research Council where industry, healthcare providers and academia collaborate to develop the next generation of ultrasound solutions. For more information, see the CIUS web site http://www.ntnu.edu/cius. All research done in CIUS is industry-orientated, and the candidates will work in close contact with partners from the Norwegian industry.
About the PhD-project
USN has an active ultrasound research group centered around ultrasound transducer laboratory on Campus Vestfold. The new PhD candidates will be part of this research group. The group consists of one professor, one associate professor, one adjunct professor (20 %), four PhD-students and a varying number of master students. We publish our work in international scientific journals and at scientific conferences, and work closely with industrial partners. All PhD-projects in this group have applications within industry or healthcare. Our research topics are design, fabrication and characterization of ultrasound transducers for use in medical diagnostics, underwater sonar and industrial inspection. Tentative topics for the announced PhD-positions are combining piezoelectric and electrostatic (CMUT) transducers for use in medical diagnostic imaging, and piezoelectric transducers for very high temperatures, aimed at inspection monitoring of industrial processes and geothermal walls.
Central topic of the PhD-projects will be:
Design, theoretical modelling and computer simulation of novel ultrasound transducer concepts
Fabricate and test novel ultrasound transducer concepts in the laboratory
Develop theoretical models for piezoeletric and electrostatic transducer structures and implement these into computer simulation tools
Compare theoretical end experimental results
Interact with industry and other research partners to discuss requirements, challenges and solutions for real-life application of the transducers
The appointment is for a period of three years. The positions do not include teaching duties.
Qualifications
Applicants to the PhD position must have a Master's degree or equivalent higher education qualifications in physics, electronics, cybernetic, mathematics, micro- and nanotechnology or a related field. The degree must be accomplished before application deadline, and with grade B or higher.
It is a requirement that the successful applicant is granted admission to the university's doctoral program in Applied Micro- and Nanosystems within three months of accession in the position.
Co-operation between staff members is an integrated part of the working atmosphere at the University of South-Eastern Norway. The candidate must be motivated and demonstrate a proven ability to work effectively within a team and in a collegiate manner to formulate and realize common objectives.
Personal suitability for the position will be emphasized. The PhD-candidates will be part of an active research group. They are expected to interact with the group members through discussions and meetings, to give and receive assistance in theoretical and practical challenges and to collaborate with external academic and industrial partners. In particular, the candidates must participate in and present their work at the bi-annual CIUS conferences.
Specific requirements for these positions are:
Strong skills in physics and mathematics, including knowledge of mechanics and electrical circuit theory
Knowledge of wave physics. Background in acoustics is preferred, but knowledge of electromagnetics, quantum physics, fluid mechanics, elasticity or similar can compensate for this
Experience with software tools for computer modelling and simulation. The ultrasound transducer lab uses MATLAB, COMSOL and LabVIEW. Familiarity with these or equivalent tools is an advantage
Some knowledge of material science
Some experience with computer programming
Knowledge of piezoelectric theory is an advantage
Experience with electro-mechanical system theory is an advantage
In addition to the specific requirements above, evaluation of the candidates will be based on documented qualifications in the following fields:
Good analytical and theoretical skills
Good laboratory skills
Good English language presentation and writing skills
Knowledge of a Scandinavian language is an advantage
Ability to collaborate and interact in a research group and with external partners
Applicants are required to provide evidence of good English language skills, written and spoken. Applicants outside the Scandinavian educational system may use the following tests as such documentation: TOEFL, IELTS, Cambridge Certificate in Advanced English (CAE) or Cambridge Certificate of Profiency in English (CPE).
We offer
A professionally stimulating working environment
Good opportunities to develop your career and your academic skills
A good social environment
Attractive welfare benefits in the State Pension Plan
Opportunity for physical activities within working hours
Salary
PhD Research Fellow (code 1017): NOK 479 600 a year. Further promotion will be based on time served in the position.
In special cases, employment in code 1378 (NOK 456 400 – 615 900 a year) may be considered.
A statutory contribution to the state pension plan will be deducted from the employee's salary.
Other information
Appointment to the position will be carried out by The Appointment Board for PhD Research Fellows. An expert assessment of applicants will be carried out. Short-listed candidates will be called in for interviews and must be prepared to present and discuss their projects.
The successful applicant must comply with the laws, regulations and agreements that apply to the position.
As an equal opportunities employer we welcome applicants from all sections of the community regardless of gender, ethnicity, disability, sexual orientation and transgender status. All appointments are made on merit.
There are few women employed in research positions at the Department, and consequently women are especially encouraged to apply.
According to the Norwegian Freedom of Information act § 25 2 paragraph, information about the applicant may be included in the public applicant list, even though the applicant has requested non-disclosure. The applicant will informed if his/her request has been declined.
Contact information
For more information about the position, please contact:
Professor Lars Hoff, phone: +47 31 00 93 11 at the Department of Microsystems
For questions regarding the recruitment process, please contact:
How to apply
The University of South-Eastern Norway uses online applications. We therefore ask applicants to register their application and CV online by clikcking the "Send application" link.
The following documents shall be attached to the online application:
Certified diplomas and certificates from university college/university
Master's thesis
Any scientific publications and a list of these
Three references (contact information)
Please note that all documents must be in a Scandinavian language or in English. Any translations must be certified.
Each applicant is responsible for ensuring that the required documentation has been uploaded with the application.