LEDIG STILLING VED UNIVERSITETET I BERGEN
PhD position in User Modelling, Personalisation & Engagement at MediaFutures
Deadline: 14.08.2022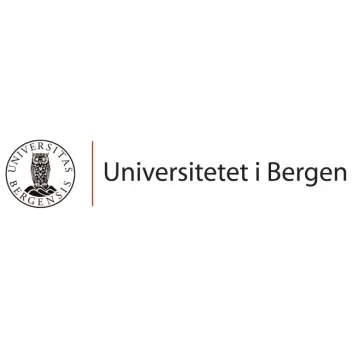 University of Bergen
The University of Bergen is a renowned educational and research institution, organised into seven faculties and approximately 54 institutes and academic centres. Campus is located in the centre of Bergen with university areas at Nygårdshøyden, Haukeland, Marineholmen, Møllendalsveien and Årstad.

There are seven departments at Faculty of Social Sciences. Read more about the faculty and departments.
UiB - Knowledge that shapes society
Through robust and close interaction with the world around us – globally, nationally and locally – we shall be instrumental in building a society based on knowledge, skills and attitudes.
Do you want to take part in shaping the future?
PhD position
There is a vacancy for a PhD position at MediaFutures: Research Centre for Responsible Media Technology & Innovation. The position is for a fixed-term period of 3 years.
MediaFutures is a new centre for research-based innovation at the Department for information science and media studies, University of Bergen, and located at Media City Bergen. The centre is a part of the Norwegian Research Council's Research-based Innovation scheme. MediaFutures is in cooperation with industry partners from news media and media technology research topics like media experiences, recommender technology, content production and analysis, content interaction and availability, and Norwegian language technology. The goal is to develop responsible technological solutions to societal challenges like AI, fake news, echo chambers and political polarization. The results will be new digital tools, analysis methods and content types for the future of media. The center will also perform research training within media technology and innovation. This will create outputs such as new patents, prototypes, research articles and software, as well as innovative start-up companies.
Read more about the centre here.
About the project/work tasks:
This position will be part of Work Package 2, User Modelling, Personalisation & Engagement at MediaFutures, focused on the development of novel user modeling and personalisation techniques capable of effectively eliciting user preferences in order to enhance the user experience when interacting with media content while at the same time taking into account important competing factors such as business values, editorial norms, professional ethics, societal values, individual values, and algorithmic fairness.
The research questions we are interested in pursuing in this work package are: To what extent can we effectively, innovatively, and responsibly model online user behaviour and predict their future behaviour? To what extent can we personalise and engage users online to efficiently keep them informed, and at the same time do this responsibly?
The work will include conducting literature studies, surveys, and using the gained knowledge to develop user modes, personalization and engagement technology. Research will be conducted by developing models or interfaces and performing simulation studies using qualitative and/or quantitative methods. Furthermore, the candidate will perform user studies to evaluate the technology developed employing statistical methods and will perform field tests with the industry partners to evaluate the technology's impact.
The work will be performed in close collaboration with the industry partners in the centre. Expected outputs of the thesis work include publication of high impact papers, demos with code repositories and novel types of data and insights, e.g., in the form of reports both for academia and industry partners in the centre.
The candidate will submit a PhD plan within 3 months after the start of the PhD together with the candidates' supervisors with input from the work packages leaders and approved by the centre's director to the social science faculty.
The position formally reports to the centre's director.
Qualifications and personal qualities:
The applicant must hold a master's degree or the equivalent in one of the relevant disciplines by the starting date of the position: information science, data science, computer science or related fields.
It is a condition for employment that the master has been awarded.
Programming skills and knowledge of a programming language, such as Python or R, is essential.
Data analysis skills in Python, R, or STATA can be an additional asset.
The applicant should be motivated to contribute to the emerging field of recommender systems research.
The requirements are generally a grade B or better on the Master thesis and for the Master degree in total.
As an applicant you should have a considerable work capacity as well as an enthusiasm for research and the ability and interest to work in a team.
A firm basis in quantitative research methods and data analysis is an advantage.
As an applicant you should have an excellent written and spoken command of English.
Experience with recommender systems research is an advantage.
Shortlisted candidates will be invited for an interview.
About the PhD position:
The duration of the PhD position is 3 years. The employment period for the successful candidate may be reduced if he or she previously has been employed in a PhD position.
As a PhD research fellow, you will take part in the PhD programme at the Faculty of Social Sciences, UiB. The programme corresponds to a period of three years and leads to the PhD degree. To be eligible for admission you must normally have an educational background corresponding to a master's degree with a scope of 120 ECTS credits, which builds on a bachelor's degree with a scope of 180 ECTS credits (normally 2 + 3 years), or an integrated master's degree with a scope of 300 ECTS credits (5 years). Master's degrees must normally include an independent work of a minimum of 30 ECTS credits. It is expected that the topic of the master's degree is connected to the academic field to which you are seeking admission.
We can offer:
Exciting development opportunities as part of your role in a strong professional environment
Salary at pay grade 54 upon appointment (Code 1017) on the government salary scale (equivalent to NOK 491 200 per year). Further promotions are made according to length of service in the position
A cross-disciplinary, interactive and challenging working environment
Workplace is Media City Bergen
Enrolment in the Norwegian Public Service Pension Fund
Good welfare benefits
For more information about moving to Bergen and Norway, please visit here, and here.
Your application must include:
A cover letter that includes a brief account of your research interests and motivation for applying for the position must accompany the application.
The names and contact information for two reference persons. One of them must be the main advisor for the master's thesis or equivalent thesis CV
It is an advantage (but not a requirement) to include a sample of some code you have written (either as a file or as a Github link or similar) that you are proud of, such as a script you wrote for your thesis or an assignment, or a hobby project you liked.
Transcripts and diplomas showing completion of the bachelor's and master's degrees.
Relevant certificates/references.
A list of academic publications/conference presentations (if any).
If you have a master's degree from an institution outside of the Nordic countries, or a 2-year discipline- based master's degree (or the equivalent) in a subject area other than the one associated with the applic.
Incomplete applications or applications sent as e-mails will not be considered. Only documents submitted via Jobnorge will be subjected to an expert assessment.
The application and appendices with certified translations into English or a Scandinavian language must be also uploaded to Jobbnorge.
Closing date: 14 August 2022.
The application has to be marked: 22/8817
General information:
Information about the position is obtainable by contacting the center's director Christoph Trattner: [email protected]
Practical questions regarding the application procedures should be directed to Senior Executive Officer – HR, Pernille Hole: [email protected]
Appointed research fellows will be admitted to the PhD programme at the Faculty of Social Sciences. Questions about the programme may be directed to Adviser-PhD: [email protected]
The state labour force shall reflect the diversity of Norwegian society to the greatest extent possible. People with immigrant backgrounds and people with disabilities are encouraged to apply for the position.
The University of Bergen applies the principle of public access to information when recruiting staff for academic positions.
Information about applicants may be made public even if the applicant has asked not to be named on the list of persons who have applied. The applicant must be notified if the request to be omitted is not met.
The successful applicant must comply with the guidelines that apply to the position at all times.
For further information about the recruitment process, click here.