Ledig stilling ved Universitetet i Bergen
PhD position - Centre for the Science of Learning & Technology (SLATE)
Deadline: 10.08.2020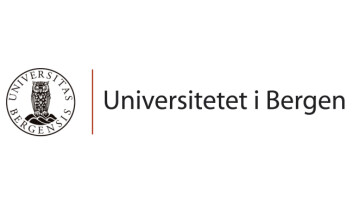 University of Bergen
The University of Bergen is a renowned educational and research institution, organised into seven faculties and approximately 54 institutes and academic centres. Campus is located in the centre of Bergen with university areas at Nygårdshøyden, Haukeland, Marineholmen, Møllendalsveien and Årstad.

There are five departments and two centres at Faculty of Psychology. Read more about the faculty and departments.
UiB - Knowledge that shapes society
Through robust and close interaction with the world around us – globally, nationally and locally – we shall be instrumental in building a society based on knowledge, skills and attitudes.
Do you want to take part in shaping the future?
PhD position
There is a vacancy for a PhD position at the Faculty of Psychology, Centre for the Science of Learning & Technology (SLATE), University of Bergen (Creativity, Learning & Technology theme). The position is for a fixed-term period of four years and is financed through a cross-faculty PhD position in the strategic area Climate and Energy Transitions at the University of Bergen.
About the project/work tasks:
The PhD position is a cross-faculty collaboration between the Faculty of Psychology and the Faculty of Social Sciences. A key challenge for agricultural landscapes is to sustain people's livelihoods while maintaining or enhancing flows of ecosystem services. This challenge is exacerbated, for example, through the establishment of windmill parks. In particular the focus of the research will be on new ways of collaborating on sustainable land use issues. This research will be very timely as collective challenges such as climate change, green transportation, or sustainable land use are rarely referred to within studies of creativity and innovation.
This PhD candidate will carry out research that brings together knowledge and experience from different fields with an aim to contribute with new and innovative system dynamics models of collaboration on sustainable land use issues. The models should support stakeholder communication and collaboration processes and expand existing models on creative knowledge development and problem solving in interdisciplinary teams.
Specific tasks for the PhD candidate involve:
Adaptation, calibration, and analysis of existing System Dynamics models on land use to new case study regions.
Creation of interfaces between the System Dynamics model to support its use in stakeholder communication and collaboration processes.
Facilitation of stakeholders' communication and collaboration at the micro-level and across disciplinary boundaries.
Expansion of existing models on creative knowledge development and problem solving in interdisciplinary teams.
Dissemination of findings to the scientific community, public actors, and the greater society.
If you are considering applying, please contact:
Qualifications and personal qualities:
The applicant must at the time of application hold a Master´s degree or the equivalent in either Psychology, Learning and Technology, System Dynamics or related field, and have a solid understanding of sustainable land use.
For admission to the doctoral programme, grade B or above is normally required on the Master´s thesis.
Experience with collaborative learning processes, particularly through use of simulation and stakeholder engagement is an advantage.
Work independently and in a structured manner, as well as ability to cooperate with others.
Proficiency in both written and oral English.
Basic command of the Norwegian language is an advantage.
About the PhD position:
The duration of the PhD position is 4 years, of which 25 per cent of the time each year comprises obligatory duties at SLATE associated with research, teaching, and dissemination of results. The employment period may be reduced if you have previously been employed in a recruitment position.
About the research training:As a PhD Candidate, you must participate in an approved educational programme for a PhD degree within a period of 3 years. When your application is evaluated for the position, you will also be evaluated for admission to the PhD programme at the Faculty of Psychology.
You will find further information about the PhD programme at the Faculty of Psychology here.
We can offer:
Exciting development opportunities as part of your role in a strong professional environment
Salary at pay grade 54 (code 1017/pay range 20, alternative 10) in the state salary scale. This currently amounts to an annual salary of NOK 479,600 before taxes. Further promotions are made according to qualifications and length of service in the position. A higher salary may be considered for applicants with specialist education.
Enrolment in the Norwegian Public Service Pension Fund
Good welfare benefits
Your application must include:
A brief account of the applicant's research interests and motivation for applying for the position
Project description (maximum 10 pages incl. references)
Affirmation letter from the PhD supervisor and leader of the research theme, Creativity, Learning & Technology at SLATE (see contact information under)
The names and contact information for two reference persons. One of these must be the main supervisor for the Master´s thesis or equivalent.
CV
Transcripts and diplomas (higher education)
Applicants with foreign education must enclose certified translations to English or Scandinavian if the original Diploma and grade transcripts are not already in one of these languages. The applicants must also enclose a confirmation from NOKUT that the education is recognized to be in accordance with the Norwegian Master's degree. The review from NOKUT may take some time and the application should be sent to NOKUT as soon as you have decided to apply for the position. If no answer within the application deadline, please enclose documentation from NOKUT that they have received your application. Some qualifications from the Nordic countries are automatically recognized, please check NOKUT.
Relevant certificates
A list of any works of a scientific nature (publication list).
Any publications in your name you want to be included in the evaluation of your application
Please note that applications, along with the information and attachments linked to the application in JobbNorge, will be evaluated after the closing date for applications. Attachments must be in English or a Scandinavian language, and any translations must be certified. It is the applicant's responsibility to ensure that all the necessary information has been submitted by the closing date for applications.
It is particularly important that each of the attachments that are to be taken into account in the assessment is uploaded in full as an attachment to your application.
General information:
Detailed information about the position can be obtained by contacting:
Dr. Ingunn Johanne Ness, Centre for the Science of Learning & Technology (SLATE), Faculty of Psychology, [email protected], +47 55 58 48 60
Professor Birgit Kopainsky, System Dynamics Group, Faculty of Social Sciences, [email protected], +47 55 58 30 92
The state labour force shall reflect the diversity of Norwegian society to the greatest extent possible. People with immigrant backgrounds and people with disabilities are encouraged to apply for the position.
The University of Bergen applies the principle of public access to information when recruiting staff for academic positions.
Information about applicants may be made public even if the applicant has asked not to be named on the list of persons who have applied. The applicant must be notified if the request to be omitted is not met.
The successful applicant must comply with the guidelines that apply to the position at all times.
For further information about the recruitment process, click here.