Ledig stilling ved UiT Norges arktiske universitet
PhD Fellow in Advanced Ship Predictor for Situation Awareness in Autonomous Ship Navigation
Deadline: 09.02.2020
The position
The Department of Technology and Safety (ITS), has a PhD position vacant for applicants who wish to obtain the degree of Philosophiae Doctor (PhD). The appointment is for a period of four years.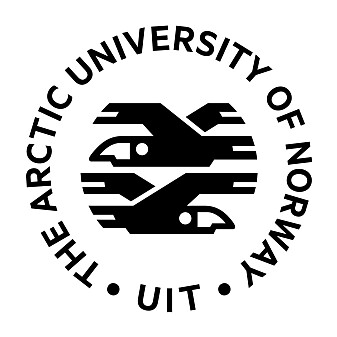 UiT The Arctic University of Norway
UiT is a multi-campus research univeristy in Norway and the northernmost university of the world. Our central location in the High North, our broad and diverse research and study portfolio, and our interdisciplinary qualities make us uniquely suited to meet the challenges of the future. At UiT you can explore global issues from a close-up perspective.

Credibility, academic freedom, closeness, creativity and commitment shall be hallmarks of the relationship between our employees, between our employees and our students and between UiT and our partners.
The position is affiliated with the research group in Advanced Maritime Ship Operations and the study programme of nautical science. The research group consists of three professors, three associate professors, and three PhD students. The research group has, amongst others, access to state of the art ship simulator labs and several research vessels.
The accuracy of collisions risk assessments is an important factor to enhance situation awareness in ship encounter situations. As maritime operations move towards autonomous operations, the interaction between manned and autonomous vessels may further complicate these situations. Risk assessment methodologies and their interpretations are important in human-machine interaction. The collision avoidance actions of these situations can extensively depend on the risk assessment methodologies and their interpretations under human and machine (interaction) perceptions. The outcome of this PhD position will contribute to improving the safety of future maritime transport systems.
The position's objective
The objective of the PhD position is to develop:
Advanced Ship Predictor: Modern vessels will have various onboard sensors to collect (gather) ship performance- and navigation data. Utilizing this data can improve navigation safety. This part of the work will focus on simulating various ship positions and motion data, i.e., vessel position, linear and angular velocities, and acceleration values, with advanced Kalman filter technology to predict future vessel position and orientation. Computational simulation will be used to verify the advanced ship predictor in this part.
Collision risk assessment methodology: If a risk of collision can be detected at a great distance from a ship encounter situation, vessels involved can take appropriate actions to avoid a close encounter. Such a method can mitigate or even eliminate the risk of close ship encounter situations. In this part, the proposed advanced ship predictor technology will be further enhanced to evaluate the risk of close ship encounters and can serve as a decision support layer for remote-controlled, autonomous and manned ship navigation.
Experimental evaluation: The algorithm developed for the advanced ship predictor and collision risk assessments will be evaluated at two levels. The first level consists of applying and verifying the algorithm performance in a navigation simulator lab. The outcome from the navigation simulator lab will be used to enhance the advanced ship predictor and collision risk assessment methodologies. The improved algorithm will be evaluated experimentally at the second level, using a vessel with a navigation and control platform developed by the department.
You will be part of the student portfolio that is included in the joint national PhD programme in nautical operations. You will contribute with guest lectures and research results for further development of the course portfolio of the joint programme.
Contacts
Further information about the position is available by contacting:
Qualifications
This position requires a recognized Norwegian Master's degree or equivalent (2-year master degree or other equivalent competence) with a weighted grade average of B or better and also a grade of B or better for the master's thesis. Under special circumstances, an average grade C can be accepted, if it can be documented that the candidate is particularly suitable for a PhD education. The Master's degree must be within Information Technology, Computer Science, Cybernetics, Physics, Mathematics, Statistics, Nautical Science, Maritime Technology or similar.
Personal suitability will be ascribed significant weight. Emphasis will be given to grades in master's degree, relevant experience, your potential for research and motivation for the position. The position requires very good communication skills in both written and spoken English.
It is an advantage with knowledge and experience with:
Rigid body dynamics/motions and kinematic models.
Estimation algorithms, e.g., Kalman, extended Kalman and particle filters.
Programming languages such as e.g. MATLAB, Python and LABVIEW.
Open source artificial intelligence, machine learning, and statistical estimation software tools and big-data frameworks.
Risk assessment and management.
The National Joint PhD Programme in Nautical Operations
Admission to the joint national PhD programme in nautical operations is a prerequisite for employment, and the programme period starts on commencement of the position. You will participate in organized research training, and the PhD project shall be completed during the period of employment.
You must fulfil the requirements for admission to the PhD programme in nautical operations. The candidate must be able to document proficiency in English equivalent to Norwegian Higher Education Entrance Qualification, see this site for more information.
Information about the application process for admission to the PhD programme, application form, and regulations for the degree of Philosophiae Doctor (PhD) are available at National Joint PhD Programme in Nautical Operations.
Application
Your application must include:
Cover letter explaining your motivation and research interests
CV - summarizing education, positions and academic work
Diplomas and transcripts from completed Bachelor's and Master's degrees
Documentation on English proficiency
References with contact details
Master thesis, and any other academic works
You may present a draft project proposal outlining the academic basis of the PhD project.
Documentation has to be in English or a Scandinavian language. We only accept applications through Jobbnorge.
Terms of employment
The appointment is for a period of 4 years, and the nominal length of the PhD program is three years. The fourth year is distributed as 25 % of each year, and will consist of teaching or other duties for the department. UiT funds the position.
Remuneration of PhD positions are in state salary code 1017. A compulsory contribution of 2% to the Norwegian Public Service Pension Fund will be deducted.
As many as possible should have the opportunity to undertake organized research training. If you already hold a PhD or have equivalent competence, we will not appoint you to this position.
More practical information for working and living in Norway can be found here: Welcome to UiT!
General
We make the appointment in accordance with the regulations in force concerning State Employees and Civil Servants, and guidelines at UiT. At our website, you will find more information for applicants.
A good work environment is characterized by diversity. We encourage qualified candidates to apply, regardless of their gender, functional capacity or cultural background. UiT will emphasize making the necessary adaptations to the working conditions for employees with reduced functional ability.
According to the Norwegian Freedom and Information Act (Offentleglova) information about the applicant may be included in the public applicant list, also in cases where the applicant has requested non-disclosure.