Ledig stilling ved UiT Norges arktiske universitet
PhD Candidate in medical biology
Deadline: 21.11.2019
The position
The Faculty of Health Sciences, Department of Medical Biology (IMB), has a PhD position vacant for applicants who wish to obtain the degree of Philosophiae Doctor (PhD). The position is attached to the Research group for Host-Microbe Interactions (HMI). The position is available for commencement from January 1st 2020 and for a period of four years.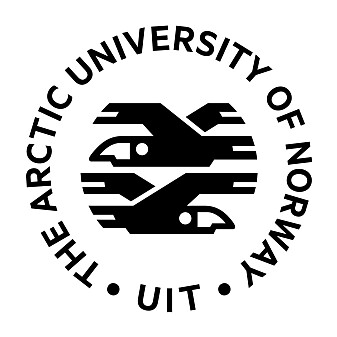 UiT The Arctic University of Norway
UiT The Arctic University of Norway is a multi-campus research university and the northernmost university of the world. Our central location in the High North, our broad and diverse research and study portfolio, and our interdisciplinary qualities make us uniquely suited to meet the challenges of the future. At UiT you can explore global issues from a close-up perspective.

Credibility, academic freedom, closeness, creativity and commitment shall be hallmarks of the relationship between our employees, between our employees and our students and between UiT and our partners.

The Faculty of Health Sciences

The Faculty of Health Sciences is a national innovation which brings together a wide range of health-related education pathways. This lays the groundwork for a unique level of interdisciplinarity and innovation in health education and research. We work closely with northern services in order to find solutions for tomorrow's challenges.

Department of Medical Biology

The research conducted by the Department of Medical Biology focuses on fundamental biomedical questions and comprises research on various types of cancer, cardiovascular diseases, the body's immune system and resistance to antibiotics. The Department also takes part in marine bioprospecting and in the development of new medicines. As part of an extensive cooperation network that includes both Norwegian and international partners, the Department chairs and participates in a number of projects funded by the European Union and the Research Council of Norway.

The main emphasis of the departments teaching is related to the medicine and odontology programs, a bachelor's program in bioengineering, as well as on bachelor's, master's and doctoral level in biomedicine. The department also contributes to education of students of nutrition, paramedics, radiography and nursing. The department also hosts Rettsgenetisk senter (RGS), Center for New Antibacterial Strategies (CANS), and the Advanced Microscopy Core Facility (KAM) and Tromsø University Proteomics Platform (TUPP).
The successful applicant will be involved in the research conducted at IMB in close collaboration with national and international partners in the research group HMI. The PhD-work includes sampling of relevant human specimens, analytical examination of samples including metagenomic analysis of clinical samples, development and implementation of whole genome sequencing, data processing and publication of results, participation with presentations on project meetings and preparation of PhD application to UiT.
The successful applicant must teach at the Department's various courses. The duties will be allocated based on the applicant's qualifications and the needs of the Department, and may include exam work, leading seminars, and leading or assisting on lab courses.
The project
The Research group for Host-Microbe Interactions (HMI) explores the molecular mechanisms that are involved in the interaction between host and microbe during colonisation and infection. We have projects about 1) molecular studies on host-microbe interactions, 2) comparative genomics of clinical and commensal bacterial isolates, 3) testing of new antimicrobials, and 4) fast diagnostics. We search new knowledge about clinically relevant groups of bacterial pathogens for which antimicrobial resistance is a big problem and novel antimicrobial strategies are needed.
The candidate will be associated with an ongoing project focusing on metagenomics and whole genome sequencing (WGS) in clinical diagnostics for the identification of bacteria, virulence determinants and antimicrobial resistance. The candidate will develop, perform and evaluate sequencing directly from clinical samples, in addition to evaluating WGS as a tool for molecular epidemiology, infection control, and outbreak investigations. The project is in collaboration with the University Hospital of North Norway, and may include 2-12 months study at a collaborating institution abroad.
Contacts
For further information about the position and UiT contact:
Qualifications
A requirement of the position is the completion of a relevant Master's degree in biomedicine/microbiology or Norwegian Candidate of Medicine or other educations that have been approved as equivalent to these.
Experience in microbiological and molecular biological techniques (DNA isolation, quantitative/qualitative DNA work, PCR, sequencing) will be evaluated as important. Experience in metagenomics, whole genome sequencing, bacterial population genetics, bioinformatics and laboratory diagnostics in clinical microbiology will be regarded as highly advantageous for this position.
The position requires admission to the PhD programme. Applicants must have grade C or higher for their Master's thesis and a grade C or higher on average for their Master's degree. Further information about requirements and the PhD programme is available here: https://uit.no/helsefak/phd
Qualification with a Master's degree is required before commencement in the position. If you are near completion of your Master's degree, you may still apply and submit a draft version of the thesis. You must document completion of your degree before commencement in the position.
Documented fluency in English is required.
The candidate must be able to work systematically, independently, and have the ability to work in an interdisciplinary research team. Previous research experience is desirable. During the assessment, emphasis will be placed on your potential for research, communicative and collaborative skills, as well as personal suitability and the motivation and interest in the project. You may also submit academic works which you wish us to consider during the assessment process.
Application
Your application must include:
Cover letter explaining your motivation and research interests
CV - summarizing education, positions and academic work
Diplomas and transcripts from all completed degrees (Bachelor and Master, or equivalent)
Documentation on English proficiency
References with contact details
Master thesis, and any other academic works
Proficiency in the English language can be documented in the following ways:
Diploma from a Norwegian upper secondary school with both spoken and written English (140 hours)
TOEFL (Test of English as a Foreign Language)
IELTS (International English Testing Service)
Completed university degree in the field of English language or literature
One year's completed university studies in Australia, Canada, Ireland, New Zealand, the UK or USA, for which English was the language of instruction.
Documentation has to be in English or a Scandinavian language. We only accept applications through Jobbnorge.
Working conditions
The appointment is for a period of 4 years, and the nominal length of the PhD program is three years. The fourth year is distributed as 25 % of each year, and will consist of teaching or other duties.
Remuneration of PhD positions are in state salary code 1017 or code 1378, depending on qualifications. A compulsory contribution of 2% to the Norwegian Public Service Pension Fund will be deducted.
More practical information for working and living in Norway can be found here: Welcome to UiT!
Assessment
The applicants will be assessed by an expert committee. The committee's mandate is to undertake an assessment of the applicants' qualifications based on the application documents and the text of the announcement. The Assessment Committee will give emphasis to the potential for research, as presented in the Master's thesis or equivalent, or in any other academic works.
In the assessment, consideration may also be given to professional experience and any other activity which may be significant for the completion of the doctoral degree, as well as to any pedagogical qualifications. This includes pedagogical training, teaching experience, experience of public education and experience/training of other kinds.
As many as possible should have the opportunity to undertake organized research training. If you already hold a PhD or have equivalent competence, we will not appoint you to this position.
General
The appointment is made in accordance with State regulations and guidelines at UiT. At our website, you will find more information for applicants.
A good work environment is characterized by diversity. We encourage qualified candidates to apply, regardless of their gender, functional capacity or cultural background. UiT will emphasize making the necessary adaptations to the working conditions for employees with reduced functional ability.
According to the Norwegian Freedom and Information Act (Offentleglova) information about the applicant may be included in the public applicant list, also in cases where the applicant has requested non-disclosure.