Ledig stilling ved UiT Norges arktiske universitet
PhD Fellow of the research group Behavioral and Translational Neuroscience
Deadline: 25.10.2020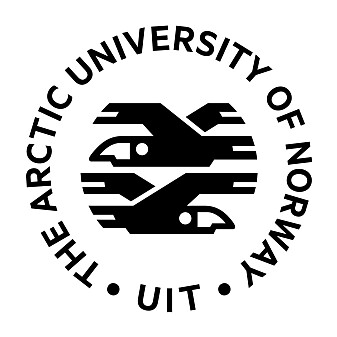 UiT The Arctic University of Norway
The Faculty of Health Sciences at UiT The Arctic University of Norway represents a newly created entity gathering almost all possible health study programs. This facilitates an unique interdisciplinarity and innovation in health education and research. We work closely with the services in the North to solve tomorrow's challenges.

Read more about us at uit.no/helsefak
Faculty of Health Sciences / Department of Psychology
The position
A PhD position is available at the Department of Psychology, Faculty of Healthy Sciences with the research group Behavioral and Translational Neuroscience (BTN).
The position is available for commencement from 01.03.2021 and will last for a period of four years. The nominal length of the PhD program is three years. The fourth year is distrubuted as 25 % each year, and will consist of teaching and other duties for the Faculty of Health Science.
The workplace is at UiT in Tromsø. You must be able to start in the position within a reasonable time, within 6 months after receiving the offer.
The objective of the position is to complete research training to the level of a doctoral degree. Admission to a PhD programme is a prerequisite for employment, and the programme period starts on commencement of the position. The PhD candidate shall participate in the faculty's organized research training, and the PhD project shall be completed during the period of employment. Information about the application process for admission to the PhD programme, application form and regulations for the degree of Philosophiae Doctor(PhD) can be found here.
The position's field of research
The BTN research group currently consists of two PIs, 3 postdoctoral researchers, 3 PhD students and a senior research engineer. Available research facilities include a recently refurbished animal facility, an advanced microscopy core facility, and equipment for in vivo and in vitro measurements of brain activity including two-photon microscopy, fiber photometry, and electrophysiology.
The PhD Fellow will perform research linked to a project grant from Tromsø Research Foundation, which aims to understand the neural basis of protein appetite. Specifically, the study will examine specifically the effects of low dietary protein over time using mice. The techniques used by the candidate will be: mouse behavior, biochemistry and microbiome analysis, and fiber photometry of neural activity. The PhD fellow will use these techniques to understand how appetite for protein develops over time and describe the short-term and longer-term adaptations to a low protein diet. The candidate is also expected to assist in biological psychology teaching. For example, the PhD fellow will participate in lectures and seminars explaining to psychology students how physiological mechanisms give rise to behaviour.
More information about the lab and research group can be found here and here.
Contact
For further information about the position, please contact:
We offer
Interesting work tasks
A good academic environment with dedicated colleagues
Good career opportunities
A large degree of independence in work
Flexible working hours and a state collective agreement
Pension scheme through the state pension fund
More practical information for working and living in Norway can be found here: Welcome to UiT!
Qualifications
A requirement of the position is the completion of a relevant Master's degree with preference given to a degree in the areas of neuroscience, psychopharmacology, biomedical sciences, or biology. You also have to provide proof of English proficiency.
Master/medical students in the final stages are also qualified to apply, but have to document completed degree before employment.
We are looking for an enthusiastic PhD fellow who would like to build and advance her or his career in behavioral and systems neuroscience. The ideal candidate will have previous research experience with laboratory animals, be interested in cutting-edge neuroscientific techniques, and be able and interested in working in a team.
Experience in the following areas will be considered an advantage:
Observations and analysis of animal behavior
Brain (stereotaxic) surgery
Immunohistochemistry and/or other molecular techniques
Coding in programming langugages such as Python or Matlab
"Maker skills" (e.g. electronics, 3D printing, Arduino projects)
Statistics and data analysis
Background in feeding, ingestive behaviour or reward neuroscience
As this position requires research in animals, prior experience working with rodents is highly desirable and possession of a FELASA C certificate is considered an advantage.
Emphasis will be put on the candidate's potential for research, motivation and personal suitability for the position.
The position requires admission to the Faculty's PhD programme. Information about requirements is available here: https://uit.no/phd-en#innhold_668985
Application
The application must be submitted electronically via www.jobbnorge.no and shall include:
Cover letter explaining your motivation and research interests
CV
Diplomas, diploma supplements and transcripts (all degrees)
Documentation on English proficiency. This website states how English profiency shall be documente
Written references
Contact information to 1-3 references
Master thesis, and any other academic works
The documentation has to be in English or a Scandinavian language.
Applications will only be considered if all requested application documents are received before the application deadline.
General information
The appointment is made in accordance with State regulations and guidelines at UiT. At our website, you will find more information for applicants.
As many as possible should have the opportunity to undertake organized research training. If you already hold a PhD or have equivalent competence, we will not appoint you to this position.
A shorter period of appointment may be decided when the PhD Fellow has already completed parts of their research training programme or when the appointment is based on a previous qualifying position PhD Fellow, research assistant, or the like in such a way that the total time used for research training amounts to three years.
Remuneration for the position of PhD Fellow is in accordance with the State salary scale code 1017. A compulsory contribution of 2 % to the Norwegian Public Service Pension Fund will be deducted.
Questions concerning the organisation of the working environment, including that of the physical state of the workplace, health services, possibilities for flexible working hours, part-time work, etc. may be addressed to the telephone reference in this announcement.
At UiT, The Arctic University of Norway, diversity is valued, and we therefore encourage all qualified applicants to apply regardless of their age, gender, functional ability or national or ethnic background. The university is an IW employer and places importance on making the necessary adaptations to working conditions for employees with disabilities.
Personal information given in an application and CV will be treated in accordance with the Act relating to the processing of personal data (the Personal Data Act). In accordance with section 25, subsection 2 of the Freedom of Information Act, the applicant may request not to be registered on the public list of applicants. However, the university may nevertheless decide to make the candidate's name public. The applicant will receive advance notification of any such publication.
We look forward to receiving your application!