LEDIG STILLING VED UIT NORGES ARKTISKE UNIVERSITET
PhD Fellow in Solar energy and electric vehicle power systems
Deadline: 29.11.2020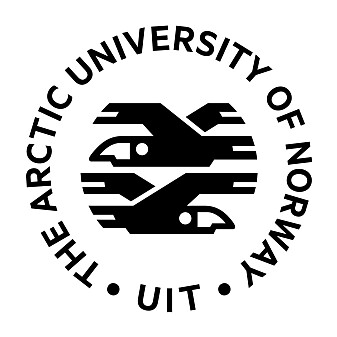 UiT The Arctic University of Norway
UiT is a multi-campus research university in Norway and the northernmost university of the world. Our central location in the High North, our broad and diverse research and study portfolio, and our interdisciplinary qualities make us uniquely suited to meet the challenges of the future. At UiT you can explore global issues from a close-up perspective.

Credibility, academic freedom, closeness, creativity and commitment shall be hallmarks of the relationship between our employees, between our employees and our students and between UiT and our partners.
Faculty of Science and Technology
The position
A PhD position within Solar Energy is available at the Department of Physics and Technology (IFT) with the research group Renewable Energy. IFT is organised under the Faculty of Science and Technology at UiT The Arctic University of Norway.
The announced position will be closely linked to the Arctic Center for Sustainable Energy (ARC) at UiT. ARC is an interdisciplinary Centre focusing on Arctic challenges within renewable energy and greenhouse gas management. The Centre combines expertise in physics, humanities, chemistry, social sciences, applied mathematics, marine and terrestrial biology and engineering.The workplace is at UiT in Tromsø. You must be able to start in the position in Tromsø within a reasonable time, within 6 months after receiving the offer.The position is for a period of four years. The nominal length of the PhD program is three years. The fourth year is distributed as 25 % each year and will consist of teaching and other duties. The objective of the position is to complete research training to the level of a doctoral degree. Admission to a PhD programme is a prerequisite for employment, and the programme period starts on commencement of the position. The PhD candidate shall participate in the faculty's organized research training, and the PhD project shall be completed during the period of employment.
The position's field of research
In order to achieve a sustainable world, all parts of our society – including transport, industry and buildings – need to generate zero greenhouse emissions. One important solution is large-scale electrification, and a transition to renewable energy. The electrification of the transport sector and the transition to renewables in the power generation sector is already underway. However, the key challenge with new renewables like solar and wind power is managing the intermittency, i.e. the varying availability of the resources. This challenge can be targeted by combining different energy sources, utilization of energy storage, and demand side management.
What if the only energy storage solution needed could be to utilize the batteries in electric vehicles (EVs)? With vehicle-to-grid (V2G) technology, EVs can take energy from the grid during times of high renewable energy availability, and feed electricity to the grid in times when the energy resource is low. Previous work at ARC has shown that it is conceptually feasible to base the power system of an entire country, in this case Spain, on nothing but solar energy photovoltaics (PV) and EVs. The PhD position will expand this work on a spatial scale, as well as by introducing more details in the PV/EV/power grid simulations. The goal of the research is to show a radical new concept where entire low-latitude countries can rely on nothing but PV and EVs. The research will also evaluate the case of high-latitude countries, such as Norway, by adding other renewable energy sources like wind and hydro power.
Contact
For further information about the position, please contact:
Qualifications
The position requires a recognized MSc degree or equivalent within Physics, Renewable Energy Science, Information Technology, Cybernetics, Mechanical/Electrical Engineering or similar.
It is an advantage with knowledge and experience within:
Renewable and especially solar energy
Electric transportation
Electric energy and power management
Big data collection, analysis and/or visualization
Spatial GIS mapping
Programming
Very good communication skills in both written and spoken English is required. The applicants must be able to document proficiency as stated here. Working knowledge of Norwegian or a Scandinavian language is considered beneficial.
The applicants must present a description outlining the academic basis of the PhD project. The project description shall not exceed two pages, literature references included. It must include a description of the theme, research question(s) and a reasoning of the choices. The final project description will be developed in cooperation with the supervisor. It is important that the applicant has a suitable background and is motivated to work on the project.
Emphasis will be attached to the applicant's potential for research as shown by:
master thesis
any other academic works
research proposal / project description
In addition, consideration may be given to work experience or other activities of significance for the implementation of the PhD position. Emphasis will also be put on the candidate's motivation and personal suitability for the position.
Admission to the PhD programme
For employment in a PhD position, it is a prerequisite that you are admitted to the PhD programme in Science, and that you participate in organized doctoral studies within the employment period. Admission requires that the applicant has at least five years of higher education, equivalent to 300 ECTS. The applicant must normally have a Master's thesis evaluated equivalent to 30 ECTS or more, or 20 ECTS for an integrated Master's degree. The applicant must have a grade point average of C or better.
For applicants with a foreign educational background, we will consider whether the education is equivalent to Norwegian higher education. Applicants from some countries must document additional higher education in order to be admitted.
If you are appointed to the position, you will be provisionally admitted to the PhD programme. Application for final admission must be submitted no later than two months after taking up the position. You can find more information about the PhD programme here.
Application
Your application must include:
Cover letter
Research proposal / project description (max. two pages)
CV
Diploma for bachelor's and master's degree
Transcript of grades/academic record for bachelor's and master's degree
Explanation of the grading system for foreign education (Diploma Supplement if available)
Documentation of English proficiency
Contact information to 1-3 references
Master thesis, and any other academic works
Qualification with a Master's degree is required before commencement in the position. If you are near completion of your Master's degree, you may still apply and submit a draft version of the thesis and a statement from your supervisor or institution indicating when the degree will be obtained. You must document completion of your degree before commencement in the position.
The documentation must be in English or a Scandinavian language. We only accept applications sent via Jobbnorge within the application deadline.
We offer
Involvement in an interesting research project
Good career opportunities
A large degree of independence in work
Opportunities to travel and meet other leading scientists within the field
A state collective pay agreement
Pension scheme through the state pension fund
The UiT campus is located near the centre of Tromsø, a vibrant city located in Northern Norway with approximately 75000 inhabitants, surrounded by the stunning landscape of Northern Scandinavia. The location also offers ample opportunities for e.g., sighting aurora, hiking and skiing. More information about working and living in Norway can be found here: https://uit.no/staffmobility
General information
The appointment is made in accordance with State regulations and guidelines at UiT. At our website, you will find more information for applicants.
As many as possible should have the opportunity to undertake organized research training. If you already hold a PhD or have equivalent competence, we will not appoint you to this position.
A shorter period of appointment may be decided when the PhD Fellow has already completed parts of their research training programme or when the appointment is based on a previous qualifying position PhD Fellow, research assistant, or the like in such a way that the total time used for research training amounts to three years.
Remuneration for the position of PhD Fellow is in accordance with the State salary scale code 1017. A compulsory contribution of 2% to the Norwegian Public Service Pension Fund will be deducted.
A good work environment is characterized by diversity. We encourage qualified candidates to apply, regardless of their gender, functional capacity or cultural background. UiT will emphasize making the necessary adaptations to the working conditions for employees with reduced functional ability.
We process personal data given in an application or CV in accordance with the Personal Data Act (Offentleglova). According to Offentleglova information about the applicant may be included in the public applicant list, also in cases where the applicant has requested non-disclosure. You will receive advance notification in the event of such publication, if you have requested non-disclosure.