Ledig stilling ved UiT Norges arktiske universitet
PhD Fellow in Social / Cultural Anthropology
Deadline: 30.09.2020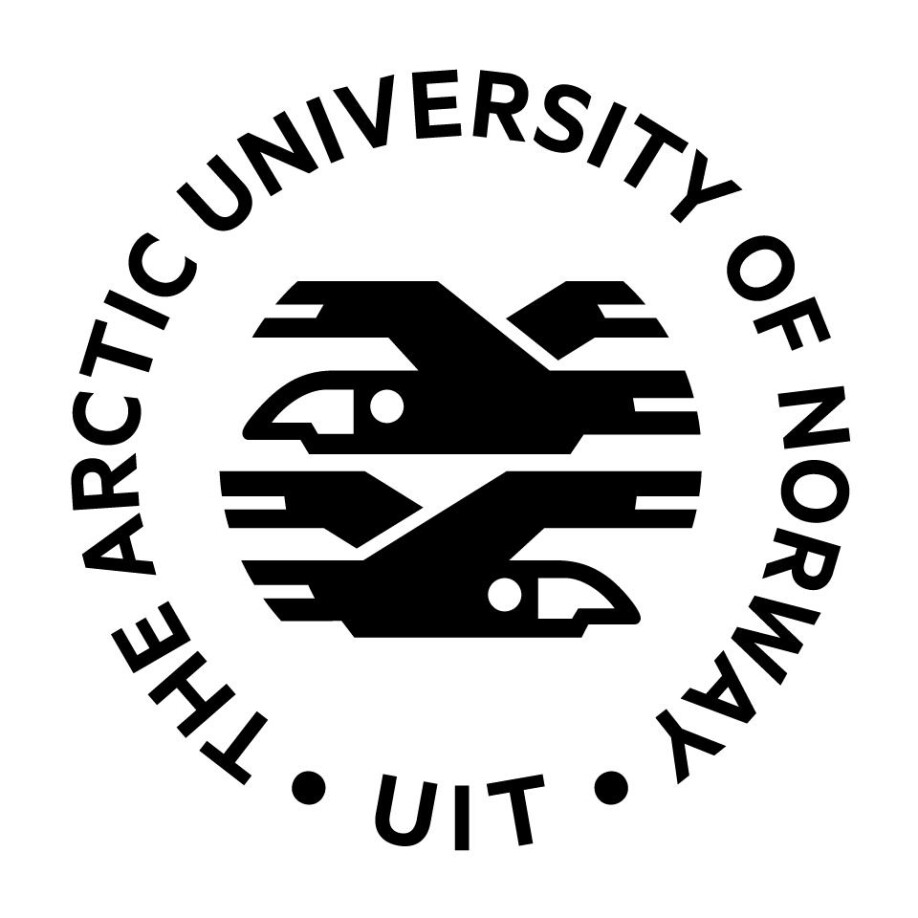 UiT The Arctic University of Norway
UiT is a multi-campus research university in Norway and the northernmost university of the world. Our central location in the High North, our broad and diverse research and study portfolio, and our interdisciplinary qualities make us uniquely suited to meet the challenges of the future. At UiT you can explore global issues from a close-up perspective.

Credibility, academic freedom, closeness, creativity and commitment shall be hallmarks of the relationship between our employees, between our employees and our students and between UiT and our partners.
Faculty of Humanities, Social Sciences and Education / Department of Social Sciences
The position
A PhD position is available at the Department of Social Science (ISV), Faculty of Humanities, Social Sciences and Education (HSL) within social/cultural anthropology. The position is affiliated with the research project "Arctic Silk Road: Imagining infrastructures and Community Boundaries in Sápmi and the Russian North" funded by the Norwegian Research Council. The PhD fellow appointed will be located at the department in the unit for social anthropology.
The appointment is a fixed term position for a period of three years.
The project seeks a PhD researching the social lives of materials, and their intersections with infrastructures broadly conceived (for example craft/ duodji, art, design, heritage sites, built or "natural" environments, etc.). We are especially interested in relationships between the material world and Indigenous and decolonial transformation. In addition to completing a doctoral thesis on a topic of their choice connecting to these themes and those of the Arctic Silk Road project, they will undertake one of the tasks of the project best suited to their experience.
The appointed doctoral research fellow will have his/hers daily workplace at the UiT, campus Tromsø.
The objective of the position is to complete research training to the level of a doctoral degree. Admission to a PhD programme is a prerequisite for employment, and the programme period starts on commencement of the position. The PhD candidate shall participate in the faculty's organized research training, and the PhD project shall be completed during the period of employment. Information about the application process for admission to the PhD programme, application form and regulations for the degree of Philosophiae Doctor (PhD) are available at the following address: https://uit.no/phd-en.
Department of Social Sciences
The positions are placed at the Department of Social Sciences (ISV). The Department of Social Sciences has approximately 65 faculty and PhD positions in the fields of sociology, political science, social anthropology and community planning. The department is additionally served by six administrative positions.
Research approaches are both theoretical and applied, and include the development of themes that have been part of our long-standing and core research establishment as well as contributing to recent and leading edge research. The Department of Social Sciences offers the full range of degree programs from bachelor to master and PhD, as well as provides a number of multidisciplinary courses and an extensive range of continuing education programs.
Research Group
The PhD candidate will join the Arctic Silk Road research project group, which follows the social and material lives of global infrastructures across time and space. "The Arctic Silk Road" refers to infrastructure plans that would facilitate the flow of goods between northeast China and markets in Europe through a northern sea route and melting sea ice. It features plans for an Arctic railway traversing the transnational Indigenous Sámi homeland (Sápmi) from Rovaniemi in Finland to the major shipping port of Kirkenes in Norway, and the build up of Arctic sea port and railway infrastructure along the Russian coast. International preparations have fostered local uncertainty and collective mobilization against the plans through art and new alliances along the envisioned routes. This is weaving new relations between Sámi communities practicing subsistence and duodji lifeways, residents of precarious northern industrial centers, state governments, and international organizations. At the same time, it has raised memories of past industrial developments to bear on the present moment—the effects of state incursions on self-sufficiency and local production.
Through a material lens, the project 1) compares competing visions of the Arctic Silk Road along its anticipated routes, and 2) investigates how infrastructures in these regions have shaped social and territorial relations through time. Through collaboration with local communities, artisans, and museum curators, project findings will contribute to ongoing discussion of infrastructural impacts and self-determination in Sápmi.
Project members include partners at Giellagas Institute (Oulu University), Sámi Allaskuvla, and affiliated researchers at the University of Cambridge, Sámi Museum Siida (Inari), Harvard University, and local Sámi organizations.
A 6-12 months stay at a university abroad is encouraged for all PhD fellows.
Contact
For further information about the position, please contact:
We offer
A close-knit academic environment that brings together colleagues specializing in ethnographic, visual, and community collaborative methodologies in different locations around the world
Flexible working hours and a state collective pay agreement
Pension scheme through the state pension fund
More practical information for working and living in Norway can be found here: Welcome to UiT!
Qualifications
The position requires a Master's degree in social science. If you are near completion of your Master's degree, you may still apply and submit a draft version of the thesis. You must document completion of your degree before commencement in the position.
Documented knowledge of English as stated here is required. Knowledge of a Scandinavian language is also an advantage. Applicants with proficiency and familiarity with Sami language will be preferred. An interest and willingness to learn the language spoken in the community of research is expected
Emphasis will be put on the candidate's potential for independent and collaborative research, motivation, and personal suitability for the position.
The position requires admission to the Faculty's PhD programme. Information about requirements is available here: https://uit.no/phd-en
Application
The application must be submitted electronically via www.jobbnorge.no and shall include:
letter of application describing research experience and proposed PhD project as it relates to the PhD call and the Arctic Silk Road research group
CV containing a complete overview of education, supervised professional training and professional work
diploma and transcript of records from Bachelor's degree or equivalent and Master's degree or equivalent, and/or record of other completed degrees
documentation of English language proficiency (if not from an English-speaking country or education system). This website states how English profiency shall be documented
list of 2-3 academic referees, including contact details (name, relation to applicant, email address and phone number)
master's thesis (or link to the thesis) and optionally, other works (published or unpublished) which the applicant wishes to be taken into consideration during the assessment process and a description of these. The list of works should contain the following information:

author(s), title of work
for articles: the name of the journal and volume, first and last page of the article, year of publication
for book or other independent publications: publisher, place of print, year of publication, number of pages
All documentation must be certified and translated into English, a Fenno-Scandinavian language, or a Sami language.
Information and material to be considered during the assessment must be submitted within the stipulated deadline.
Only applications submitted through Jobbnorge will be evaluated, applications sent by e-mail or submitted in other forms will not be evaluated.
Assessment
The applicants will be assessed by an expert committee. During this assessment process, emphasis will be attached to the applicant's potential for research as shown by:
master's thesis or equivalent
other academic works
project description
In addition, consideration may be given to work experience or other activities of significance for the implementation of the PhD research. This includes teaching education, teaching experience, experience in public communication and experience/education in other types of dissemination.
The best qualified applicants will be selected for interviews. The interview shall among other things aim to clarify the applicant's personal suitability for the position.
General information
The appointment is made in accordance with State regulations and guidelines at UiT. At our website, you will find more information for applicants.
As many as possible should have the opportunity to undertake organized research training. If you already hold a PhD or have equivalent competence, we will not appoint you to this position.A shorter period of appointment may be decided when the PhD Fellow has already completed parts of their research training programme or when the appointment is based on a previous qualifying position PhD Fellow, research assistant, or the like in such a way that the total time used for research training amounts to three years.Remuneration for the position of PhD Fellow is in accordance with the State salary scale code 1017. A compulsory contribution of 2 % to the Norwegian Public Service Pension Fund will be deducted.
A good work environment is characterized by diversity. We encourage qualified candidates to apply, regardless of their gender, functional capacity or cultural background. UiT will emphasize making the necessary adaptations to the working conditions for employees with reduced functional ability.
Questions concerning the organisation of the working environment, such as the physical state of the place of employment, health service, possibility for flexible working hours, part time, etc. as well as questions about the PhD programme may be directed to the telephone reference in this announcementWe process personal data given in an application or CV in accordance with the Personal Data Act (Offentleglova). According to Offentleglova information about the applicant may be included in the public applicant list, also in cases where the applicant has requested non-disclosure. You will receive advance notification in the event of such publication, if you have requested non-disclosure.