LEDIG STILLING VED UIT NORGES ARKTISKE UNIVERSITET
PhD Fellow in Fishing and Aquaculture Technology of the Future
Deadline: 15.08.2022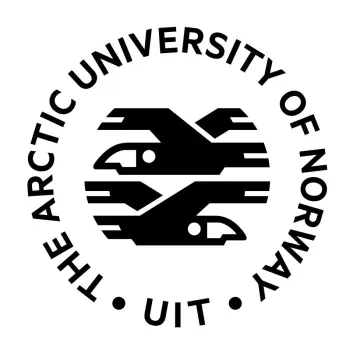 UiT The Arctic University of Norway
UiT The Arctic University of Norway is a multi-campus research university and the northernmost university of the world. Our central location in the High North, our broad and diverse research and study portfolio, and our interdisciplinary qualities make us uniquely suited to meet the challenges of the future. At UiT you can explore global issues from a close-up perspective.

Credibility, academic freedom, closeness, creativity and commitment shall be hallmarks of the relationship between our employees, between our employees and our students and between UiT and our partners. The Faculty of Biosciences, Fisheries and Economics (BFE) consists of Department of Arctic and Marine Biology, Norwegian College of Fishery Science (NFH) and School of Business and Economics.

The main task of BFE is to conduct teaching and research dissemination at a high national and international level within all relevant fields. Prioritized research areas are aquatic and terrestrial ecosystems, climate, life in the arctic, marine bioprospecting, fish health, seafood products, business and macroeconomics, resources and environment, markets and management of marine resources. The interdisciplinary profile of the faculty provides good opportunity to develop research projects involving several research groups at the faculty according to its strategy.
Faculty of Biosciences, Fisheries and Economics
The position
A PhD position is available at The Norwegian College of Fishery Science (NCFS), Faculty of Biosciences, Fisheries and Economics (BFE) with the research group HARVEST and CRAFT.
The position is for a period of three years, without teaching duties to NCFS. The objective of the position is to complete research training to the level of a doctoral degree. Admission to the PhD programme is a prerequisite for employment, and the programme period starts on commencement of the position.
The workplace is at UiT in Tromsø. You must be able to start in the position within a reasonable time after receiving the offer.
The project
This position is connected to the project FUTURES4Fish: Adaptive socio-technological solutions for Norwegian fisheries and aquaculture, funded by the Norwegian Research Council.
The FUTURES4Fish specific objectives are: (1) Map and analyze overall trends and signals that are shaping tomorrow's Norwegian fisheries & aquaculture (F&A) environment; (2) Identify and compare possible, probable, preferable, and disruptive F&A scenarios with a 20 years horizon (i.e. 2040); (3) Model likely responses of individuals, local and indigenous communities, society, and environment to these scenarios; (4) Quantify the impact of various scenarios and of the likely responses to these; (5) Prototype efficient solutions for achieving preferable scenarios and coping with disruptive ones, i.e. novel conceptual designs of F&A vessels, adaptive bottom-up innovation arenas, legal blueprints for the use of next generation technology, guidelines for ethical technology design for and governance of autonomous natural resource extraction, methodology for knowledge integration for Blue Futures.
The running example of Autonomous Fishing Technologies (AFTs) will be used throughout the project; see: Vanhée, L., Borit, M., Santos, J., 2020 og Santos, J., Borit, M., Vanhée, L., 2020.
The position's field of research
This PhD position will focus on conceptualisation of the fishing and aquaculture technology of the future. Health, welfare, safety at sea, and sustainability are crucial tasks for the development of modern fisheries and aquaculture (F&A). The position will contribute to prototyping cost-efficient solutions for achieving preferable scenarios and coping with disruptive ones. Furthermore, this position will contribute to developing guidelines for ethical technology design for and governance of autonomous natural resource extraction.
All the participants in the project will be included in an introductory program for increasing their knowledge and awareness about the fishing industry. This program will include visits to fishing boat(s) and aquaculture sites, visits to local communities, and participation in meetings with the stakeholders. All the participants will also be included in project activities related to science communication, science education, and project management.
Possible research questions:
How can the function and form of the typical F&A technology modify to integrate next-generation technology?
Would it be beneficial to combine fisheries and aquaculture activities in future vessels and what are possible limitations?
Which energy carriers are suitable with a 20 years horizon and in the context of increasing sustainability and human safety?
Which operations are handled and monitored by humans and F&A operations?
What alternative designs can be offered for today's commonly used full displacement hulls that are used as floating structures in F&A?
For different future scenarios, what design, skills and social innovations would be required to optimize the economy, safety and environmental profile of the operations?
Project description
The applicants must present a description outlining the academic basis of the PhD project. The project description shall not exceed 3 pages, literature references excluding. It must include a description of the theme, research question(s) and a reasoning of the choices. It should also indicate the methodologies to be used. The final project description will be developed in cooperation with the supervisor.
Contact
For further information about the position, please contact:
Professor Roger Larsen:
or Associate Professor Melania Borit:
Qualifications
This position requires a master's degree or equivalent in marine or maritime related studies (fishing or aquaculture technology, maritime / marine / naval / ship technology or engineering, fisheries management etc.); engineering or similar. If you are near completion of your master's degree, you may still apply.
Emphasis will be attached to the applicant's potential for research, independent work, and interaction with the industry as shown by:1. master thesis,2. any other academic or professional works,3. experience from the maritime / fishing industry or similar activities, and4. research plan description
The candidate must have:
experience with or knowledge of fishing, aquaculture, maritime or industrial operations
demonstrated solution-oriented approach towards addressing practical problems
capacity to work independently in a physically demanding environment, e.g. fishing/aquaculture vessel
documented fluency in English. Nordic applicants can document their English capabilities by attaching their high school diploma
It is an advantage if the candidate has:
knowledge / good command of the Norwegian language or a Scandinavian language
experience with or knowledge of fishing or aquaculture gear / technology
knowledge of any other natural resource extractive industry
experience working with stakeholders
experience with or knowledge of service /product design or engineering
experience with or knowledge of human factors research and ergonomics
experience with or knowledge of naval architecture / ship design
experience with or knowledge of autonomous (marine) systems and/or other emerging technologies
knowledge of ethics of technological development
knowledge of technological impact assessment
experience with multidisciplinary/interdisciplinary/transdisciplinary research
experience working with both qualitative and quantitative data collection and analysis
experience with science communication / education or training activities
Personal qualifications and suitability will be emphasized; the candidate's personal qualifications should include excellent interpersonal and communication skills and an enthusiasm to work as a member of a collaborative interdisciplinary and international research team.
As many as possible should have the opportunity to undertake organized research training. If you already hold a PhD or have equivalent competence, we will not appoint you to this position.
Admission to the PhD programme
For employment in the PhD position, you must be qualified for admission to the PhD programme at the Faculty of Biosciences, Fisheries and Economics and participate in organized doctoral studies within the employment period.
Admission normally requires:
A bachelor's degree of 180 ECTS and a master's degree of 120 ECTS, or an integrated master's degree of 300 ECTS.
A master's thesis with a scope corresponding to at least 30 ECTS for a master's degree of 120 ECTS.
A master's thesis with a scope corresponding to at least 20 ECTS for an integrated master's degree of 300 ECTS.
Grade requirements applies both to the master thesis as well as courses part of the master's degree. The minimum requirements are grade C or better on the master's degree, and grade C or better on courses that are part of the master's degree. A grade lower than C in one course may be compensated by a higher grade than C in another course. If the applicant has two subjects with the grade D or lower, the applicant is not qualified for admission. A more detailed description of admission requirements can be found here.
Applicants with a foreign education will be subjected to an evaluation of whether the educational background is equal to Norwegian higher education, following national guidelines from NOKUT. Depending on which country the education is from, one or two additional years of university education may be required to fulfil admission requirements, e.g. a 4-year bachelor's degree and a 2-year master's degree.
If you are employed in the position, you will be provisionally admitted to the PhD programme. Application for final admission must be submitted no later than six weeks after taking up the position.
Inclusion and diversity
UiT The Arctic University of Norway is working actively to promote equality, gender balance and diversity among employees and students, and to create an inclusive and safe working environment. We believe that inclusion and diversity are a strength and we want employees with different competencies, professional experience, life experience and perspectives.
If you have a disability, a gap in your CV or immigrant background, we encourage you to tick the box for this in your application. If there are qualified applicants, we invite at least one in each group for an interview. If you get the job, we will adapt the working conditions if you need it. Apart from selecting the right candidates, we will only use the information for anonymous statistics.
We offer
Three years of 100% research employment
Involvement in an interesting research project
Good career opportunities
Funds for research, training, networking, and dissemination/communication
A good academic environment with dedicated colleagues 
Flexible working hours and a state collective pay agreement 
Pension scheme through the state pension fund 
More practical information for working and living in Norway can be found here.
Application 
Your application must include:
Letter of application/motivation explaining why you are a qualified candidate for the job when considering the "must have" and "advantage" requirements indicated here.
Project proposal that describes how you can contribute scientifically to the FUTURES4Fish project / described field of research and development. The proposal must include a clear and concise description of main research ideas and a progress plan for the employment period (three years). Max 3 pages, excluding references.
CV including track record (if any).
Diplomas and transcripts (all degrees).
Copy of Master's thesis or equivalent.
Two written references / recommendations, including contact information.
Documentation of proficiency in the English language. See here how to document this.
Documentation / description of knowledge or familiarity with the Norwegian language (or any Scandinavian language).
A list of your academic or professional production (if any).
Description of your academic or professional production (if any), stating which works you consider most important.
Academic works or professional works, if any. The Master's thesis is regarded as one work.
Qualification with a master's degree is required before commencement in the position. If you are near completion of your master's degree, you may still apply and submit a draft version of the thesis and a statement from your supervisor or institution indicating when the degree will be obtained. You must still submit your transcripts for the master's degree with your application.
All documentation to be considered must be in a Scandinavian language or English. Diplomas and transcripts must also be submitted in the original language, if not in English or Scandinavian. We only accept applications and documentation sent via Jobbnorge within the application deadline.
General information
The appointment is made in accordance with State regulations and guidelines at UiT. At our website, you will find more information for applicants.
A shorter period of appointment may be decided when the PhD Fellow has already completed parts of their research training programme or when the appointment is based on a previous qualifying position PhD Fellow, research assistant, or the like in such a way that the total time used for research training amounts to three years.
Remuneration for the position of PhD Fellow is in accordance with the State salary scale code 1017. A compulsory contribution of 2 % to the Norwegian Public Service Pension Fund will be deducted.
We process personal data given in an application or CV in accordance with the Personal Data Act (Offentleglova). According to the Personal Data Act information about the applicant may be included in the public applicant list, also in cases where the applicant has requested non-disclosure. You will receive advance notification in the event of such publication, if you have requested non-disclosure.