Ledig stilling ved UiT Norges arktiske universitet
PhD Fellow in Computer Science - Energy Informatics
Deadline: 08.04.2020
The position
UiT The Arctic University of Norway has a PhD position in Computer Science, with focus on Energy Informatics, vacant for a candidate committed to take a doctoral degree (PhD).
The position is organized under the Department of Computer Science and is focused on the novel subject of Energy Informatics.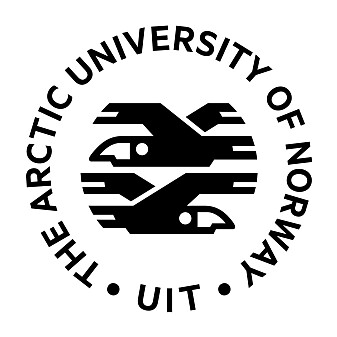 UiT The Arctic University of Norway
UiT The Arctic University of Norway

UiT is a multi-campus research university in Norway and the northernmost university of the world. Our central location in the High North, our broad and diverse research and study portfolio, and our interdisciplinary qualities make us uniquely suited to meet the challenges of the future. At UiT you can explore global issues from a close-up perspective.

Credibility, academic freedom, closeness, creativity and commitment shall be hallmarks of the relationship between our employees, between our employees and our students and between UiT and our partners.

Department of Computer Science

The Department of Computer Science provides a strong international research environment with 18 tenured faculty members, 4 adjunct professors, 5 post doctors and researchers, 8 technical/ administrative staff members and about 28 PhD students. The goal of the Department is to advance the research and teaching of computer science as a discipline, to demonstrate leadership within our areas of interest, and to contribute to society through our education, research and dissemination.
The position is for a period of four years. The nominal length of the PhD program is three years. The fourth year is distributed as 25 % each year, and will consist of teaching and other duties for the department. The objective of the position is to complete research training to the level of a doctoral degree. Admission to a PhD programme is a prerequisite for employment, and the programme period starts on commencement of the position.
The position's field of research
Energy Informatics is an emerging interdisciplinary domain that lies at the intersection of energy system, power systems, economics, mathematics, computer engineering, and computer science. Energy Informatics studies information and communication technology means to more effectively manage energy resources, fossil resources as well as renewable resources. Energy Informatics includes topics such as smart (power) grids, smart meters, demand response, smart buildings, plug-in electrical vehicles, energy storage, energy policy, energy markets and market mechanisms, cyber physical systems, energy/power systems modelling and optimisation, etcetera.
We are looking for a candidate with technical knowledge and experience in one or several of the topics mentioned above. The research work will be highly interdisciplinary touching subjects like mathematical optimisation, power systems, energy economics, programming and parallel computing. The preferred topics of research will be the development of mathematical optimization models in the field of power systems reliability and network restructuring, with renewable integration, battery storage integration and multi agent approaches for smart grids interaction/communication. However, we are also open to evaluate applicants bringing their own research projects ideas as long as they lie within the Energy Informatics field outlined above. When proposing own project ideas, the applicant should keep in mind that we prioritize working on operations research and optimisation, in the context of computer science, applied to energy and power systems problems.
The main advisor for the PhD project will be Associate Professor Chiara Bordin, Department of Computer Science, UiT. The PhD will also be co-supervised by both internal qualified professors (with expertise in the field of parallel computing, energy systems modelling, optimisation, green computing) and international qualified researchers (with expertise in power and energy systems engineering) with who ongoing collaborations within the mentioned research topics have already been established. The group has also established good connections with the ARC (Arctic Center for Sustainable Energy), which will add opportunities for the PhD fellow to interact with experts in different subjects relevant for the research work.
Contact
Further information about the position is available by contacting Associate Professor Chiara Bordin:
For administrative questions, please contact the Department's administration;
Qualifications
This position requires a Master's degree or equivalent in Computer Science or other relevant fields such as Power and Energy Systems, Operations Research, Applied Mathematics or Industrial Engineering. Good python programming skills and parallel computing knowledge will be necessary for this position. Applicants with additional knowledge of mathematical optimisation in general, and expertise in energy systems modelling in particular, will be prioritized. Candidates lacking knowledge either in mathematical optimisation or power/energy systems will have to acquire such skills within the first year of PhD.
Applicants who already have international mobility experiences and who can demonstrate an international profile will be rated positively and eventually given priority.
The applicant should in addition be able to document proficiency in English equivalent to Norwegian Higher Education Entrance Qualification, available here.
During the assessment, emphasis will be put on your potential for research, motivation and personal suitability for the position. In particular, we are looking for a candidate that is kind hearted, generous, open minded, with a positive attitude, and capable to interact with others in a constructive way. Willingness to learn new things outside your comfort zone is important, as well as self-discipline and ability to work independently.
Admission to the PhD programme
The position requires admission to the Faculty's PhD programme. Admission requires that the applicant has at least 5 years of higher education, equivalent to 300 ECTS. The applicant must have a Master's thesis evaluated equivalent to 30 ECTS or more. The applicant must have average grade of C or better on the Master's degree.
Applicants with a foreign education will be evaluated on whether the educational background is equivalent to Norwegian higher education, following national guidelines. Applicants from some countries will have to document additional higher education in order to fulfill the requirements.
Further information about requirements and the PhD programme is available here: Regulations PhD Faculty of Sciences and Technology
Application
Your application must include:
Cover letter explaining your motivation and research interests
CV
Diplomas, diploma supplements and transcripts (all degrees)
Documentation of English proficiency. This website states how English proficiency must be documented.
Written references
Contact information to 1-3 references
Master thesis, and any other academic works
Project proposal
The documentation has to be in English or a Scandinavian language. We only accept applications sent via www.jobbnorge.no.
General information
Remuneration for the position of PhD Fellow is in accordance with the State salary scale code 1017. A compulsory contribution of 2 % to the Norwegian Public Service Pension Fund will be deducted.
The appointment is made in accordance with State regulations and guidelines at UiT. At our website, you will find more information for applicants.
As many as possible should have the opportunity to undertake organized research training. If you already hold a PhD or have equivalent competence, we will not appoint you to this position.You have to be qualified for and participate in the PhD programme. A shorter period of appointment may be decided when the PhD Fellow has already completed parts of their research training programme or when the appointment is based on a previous qualifying position PhD Fellow, research assistant, or the like in such a way that the total time used for research training amounts to three years.
More practical information for working and living in Norway can be found here: http://uit.no/mobilityA good work environment is characterized by diversity. We encourage qualified candidates to apply, regardless of their gender, functional capacity or cultural background. UiT will emphasize making the necessary adaptations to the working conditions for employees with reduced functional abilitWe process personal data given in an application or CV in accordance with the Personal Data Act (Offentleglova). According to Offentleglova information about the applicant may be included in the public applicant list, also in cases where the applicant has requested non-disclosure. You will receive advance notification in the event of such publication, if you have requested non-disclosure.