LEDIG STILLING VED UIT NORGES ARKTISKE UNIVERSITET
PhD Fellow affiliated with the project "Utilizing nature in fight against Chlamydia trachomatis"
Deadline: 18.05.2021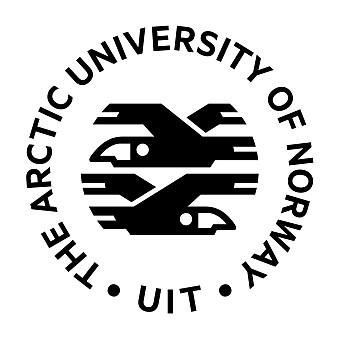 UiT The Arctic University of Norway
UiT is a multi-campus research university in Norway and the northernmost university of the world. Our central location in the High North, our broad and diverse research and study portfolio, and our interdisciplinary qualities make us uniquely suited to meet the challenges of the future. At UiT you can explore global issues from a close-up perspective.

Credibility, academic freedom, closeness, creativity and commitment shall be hallmarks of the relationship between our employees, between our employees and our students and between UiT and our partners.

The Faculty of Health Sciences at UiT The Arctic University of Norway represents a newly created entity gathering almost all possible health study programs. This facilitates an unique interdisciplinarity and innovation in health education and research. We work closely with the services in the North to solve tomorrow's challenges.

Read more about us at uit.no/helsefak
Faculty of Health Sciences
The position
A PhD position is available at the Department of Pharmacy, Faculty of Health Sciences with the research group Drug Transport and Delivery Research Group. The successful applicant will be affiliated with the project "Utilizing nature in fight against Chlamydia trachomatis".
The workplace is at UiT in Tromsø. You must be able to start in the position in Tromsø within a reasonable time after receiving the offer.
The position is available for a period of 4 years. The nominal length of the PhD program is three years. The fourth year is distrubuted as 25 % each year, and will consist of teaching and other duties for the Faculty of Health Sciences.
The objective of the position is to complete research training to the level of a doctoral degree. Admission to a PhD programme is a prerequisite for employment, and the programme period starts on commencement of the position. The PhD candidate shall participate in the faculty's organized research training, and the PhD project shall be completed during the period of employment. Information about the application process for admission to the PhD programme, application form and regulations for the degree of Philosophiae Doctor (PhD) is available here.
The project
The research project is in the area of Pharmaceutics within the localized therapy of vaginal infections. The main objective of the project is to develop an improved localized treatment of genital chlamydia infection based on natural resources; polyphenols, liposomes and chitosan. The successful applicant will work on the optimization of the delivery system, including antimicrobial and safety evaluations, and the project offers a unique opportunity to get experience in a wide range of interesting research topics.
We strongly encourage career development not only limited to authorship of research manuscripts arising from this work, but also including travel, conferences and collaboration.
The research group
The position is affiliated to the Department of Pharmacy, which consists of seven research groups: Drug Transport and Delivery (this PhD position affiliated to), Pharmacology, Natural Products and Medicinal Chemistry, Microbiology, Clinical Pharmacy and Pharmacoepidemiology, Infection Biology, and Computational Pharmacology. The Department has 32 permanent positions. In addition, there is a variable number of PhD students, postdocs and part time positions. The Department is responsible for a bachelor's and a master's program in pharmacy. Teaching is given at both undergraduate and graduate levels. For more information, visit the Department's web pages.
The Drug Transport and Delivery Research Group (DTDRG) focuses on pharmaceutical technology as scientific discipline, with particular interests in drug transport across biological membranes, and drug delivery systems as means for improved bioavailability. The group aims at gaining a deeper understanding of transport processes of drugs in the body and its inter-relationship with drug delivery systems. The aim is the optimization of various drug dosage forms and delivery systems (advanced formulations) destined for oral, parenteral and topical route of drug administration. Advanced drug dosage forms and delivery systems should promote the therapeutic effects of the drug and reduce its toxic effects by increasing the amount and persistence of drug in vicinity of target cells and reducing the drug exposure to non-targets cells.
The group currently consist of two professors, two associate professors, two technicians as well as post doc and PhD students. The members of the research group are also responsible for courses in pharmaceutics and biopharmaceutics at bachelor, master and PhD level. You can learn more about the research group by visiting the Drug Transport and Delivery webpage.
Contact
For further information about the position, please contact:
For general questions concerning the organization of the working environment, such as the physical state of the place of employment, health service, possibility for flexible working hours, as well as questions about the PhD program, may be directed to the head of administration at the Department of Pharmacy, UiT, Morten Boland Jørgensen:
We offer
Intereseting work tasks
A good academic environment with dedicated colleagues
Good career opportunities
Flexible working hours and a state collective pay agreement
Pension scheme through the state pension fund
More practical information for working and living in Norway can be found here: Welcome to UiT!
Qualifications
The candidate must hold a Master's Degree in pharmacy. A Master thesis within pharmaceutics and biopharmaceutics related to antimicrobial nanomedicine will be considered as an advantage. Candidates who submitted their Master Thesis and are awaiting the exam for Master degree (to be completed before 15th of June 2021) are also qualified to apply.
Applicants must document fluency of in English and be able to work in an international environment. Working knowledge of Norwegian or a Scandinavian language is also beneficial.
Candidates should preferably have experience in working with advanced delivery systems, including their development and characterization, as well as antimicrobial and safety evaluations.
Emphasis will be placed on the communicative and collaborative skills, as well as personal suitability and the motivation and interest in the project. The candidate must be able to work systematically, independently and have the ability to work in an interdisciplinary research team.
Admission to the PhD Programme
For employment in the PhD position, you must be qualified for admission to the PhD programme at the Faculty of Health Sciences and participate in organized doctoral studies within the employment period.
Admission normally requires:
A bachelor's degree of 180 ECTS and a master's degree of 120 ECTS, or an integrated master's degree of 300 ECTS.
A master's thesis with a scope corresponding to at least 30 ECTS for a master's degree of 120 ECTS.
A master's thesis with a scope corresponding to at least 20 ECTS for an integrated master's degree of 300 ECTS.
Applicants must have a grade of C or better on the master's thesis and have a grade point average of C or better for the master's degree. A more detailed description of admission requirements can be found here.
Applicants with a foreign education will be subjected to an evaluation of whether the educational background is equal to Norwegian higher education, following national guidelines from NOKUT.
Application
The application must be submitted electronically via www.jobbnorge.no and shall include:
Cover letter explaining your motivation and research interests
CV containing an overview of education, supervised professional training and professional work
Diplomas, diploma supplements and transcripts (all degrees)
Documentation on English proficiency. This website states how English proficiency shall be documented.
2-3 reference letters with contact details of the referees
Master thesis, and any other academic works
The documentation has to be in English or a Scandinavian language.
Qualification with a master's degree is required before commencement in the position. If you are near completion of your master's degree, you may still apply and submit a draft version of the thesis and a statement from your supervisor or institution indicating when the degree will be obtained. You must document completion of your degree before commencement in the position. You must still submit your transcripts for the master's degree with your application.
General information
The appointment is made in accordance with State regulations and guidelines at UiT. At our website, you will find more information for applicants.
As many as possible should have the opportunity to undertake organized research training. If you already hold a PhD or have equivalent competence, we will not appoint you to this position.
A shorter period of appointment may be decided when the PhD Fellow has already completed parts of their research training programme or when the appointment is based on a previous qualifying position PhD Fellow, research assistant, or the like in such a way that the total time used for research training amounts to three years.
Remuneration for the position of PhD Fellow is in accordance with the State salary scale code 1017. A compulsory contribution of 2 % to the Norwegian Public Service Pension Fund will be deducted.
A good work environment is characterized by diversity. We encourage qualified candidates to apply, regardless of their gender, functional capacity or cultural background. UiT will emphasize making the necessary adaptations to the working conditions for employees with reduced functional ability.
We process personal data given in an application or CV in accordance with the Personal Data Act (Offentleglova). According to Offentleglova information about the applicant may be included in the public applicant list, also in cases where the applicant has requested non-disclosure. You will receive advance notification in the event of such publication, if you have requested non-disclosure.