Ledig stilling ved UiT Norges arktiske universitet
1-2 PhD fellows in Computer Science
Deadline: 18.10.2020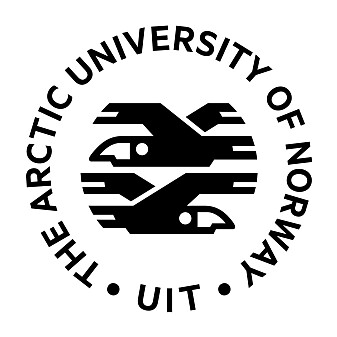 UiT The Arctic University of Norway
UiT is a multi-campus research university in Norway and the northernmost university of the world. Our central location in the High North, our broad and diverse research and study portfolio, and our interdisciplinary qualities make us uniquely suited to meet the challenges of the future. At UiT you can explore global issues from a close-up perspective.

Credibility, academic freedom, closeness, creativity and commitment shall be hallmarks of the relationship between our employees, between our employees and our students and between UiT and our partners.
Faculty of Science and Technology
1-2 PhD fellows in Computer Science – Artificial Intelligence for virtual staining of label-free cell and tissue images
The position
1-2 PhD positions in Computer Science is available at the Department of Computer Science and allocated to the project: VirtualStain - Artificial intelligence (AI) solutions to virtually stain label-free cell and tissue images for studying cardiovascular diseases of fish and mammals.
The objective of the positions is to complete research training to the level of a doctoral degree. The positions is for a period of four years. The nominal length of the PhD program is three years. The fourth year is distributed as 25 % each year, and will consist of teaching and other duties.
The Department of Computer Science provides an active international research environment with 18 tenured faculty members, 4 adjunct professors, 5 post doctors and researchers, 8 technical/ administrative staff members and about 28 PhD students. The goal of the Department is to advance the research and teaching of computer science as a discipline, to demonstrate leadership within our areas of interest, and to contribute to society through our education, research and dissemination.
The workplace is at UiT in Tromsø. You must be able to start in the position within a reasonable time, within 6 months after receiving the offer.
The positions is for a period of four years. The nominal length of the PhD program is three years. The fourth year is distributed as 25 % each year, and will consist of teaching and other duties for the Faculty of Science and Technology.
The objective of the positions is to complete research training to the level of a doctoral degree. Admission to a PhD programme is a prerequisite for employment, and the programme period starts on commencement of the position. The PhD candidate shall participate in the faculty's organized research training, and the PhD project shall be completed during the period of employment. Information about the application process for admission to the PhD programme, application form and regulations for the degree of Philosophiae Doctor(PhD) are available here.
The project/ The position's field of research
VirtualStain is a project funded under thematic call for strategic funding by UiT The Arctic University of Norway. It involves developing AI solutions for segmenting, identity allocation, and modeling of the processes of sub-cellular structures such as mitochondria in cells and cellular structures in tissues using label-free images and videos of cells and tissues. Interpreting life processes and label-free images of cells and tissues is a daunting task. The PhD students will work on the following problem:
Images of unlabeled samples appear as gray scale images devoid of color, texture, and edges. Therefore, they lack features conventionally used in deep models for identification of individual structures. New suitably designed and trained intelligence models have to be developed specific to the chosen label-free imaging technology. If conventional AI approaches such as deep learning and generative networks are used, large training dataset with correlated image sets of labeled and label-free images are needed, which is a significant challenge. There is a need of new out-of-box AI solutions that derive and improve intelligence, as new data becomes available.
Contact
For further information about the position, contact:
Professor Alexander Horsch:
or Associate Professor Dilip K. Prasad:
For administrative questions, please contact the Department's administration:
We offer
A good academic environment with dedicated colleagues
Flexible working hours and a state collective pay agreement
Pension scheme through the state pension fund
More practical information for working and living in Norway can be found here: Welcome to UiT!
Qualifications
This positions requires a Master's degree or equivalent in Computer Science, or Mathematics and Computing. In addition, the candidates must have:
Experience of working with computer vision and deep learning toolkits on at least one of the following platforms – Python, C/C++, MATLAB, Keras, PyTorch, Tensor Flow
Demonstration of programming proficiency in at least two of the following platforms: Python, C/C++, MATLAB, OpenCV, etc.
Postgraduate coursework or master thesis strongly related to at least four of the following topics:
Machine learning/deep learning
Computer vision
Optimization theory/ convex optimization/computational optimization
Linear algebra
Statistics/statistical machine learning
Computational modelling of differential and integral equations
Data science
GPU programming
Neural networks
Distributed learning/extreme learning
The successful candidates should have a strong interest in at least one of the following topics: fundamental machine learning, neural network architecture, artificial intelligence, and interpretable learning. Since our research results are evaluated experimentally, good programming and system research skills are necessary.
Candidates in the final phase of their Master study may apply. A preliminary version of the dissertation can be included if the final version is not ready before the application deadline. Information about the delivery deadline for the dissertation must be given. A completed degree must be documented before an acceptable date for commencement.
During the assessment, emphasis will be put on your potential for research in the described field, motivation and personal suitability for the position.
Documented knowledge of English as stated here is required, and working knowledge of Norwegian or a Scandinavian language is desirable.
Emphasis will be put on the candidates potential for research, motivation and personal suitability for the position.
Admission to the PhD programme
The position requires admission to the Faculty's PhD programme. Admission requires that the applicant have at least 5 years of higher education, equivalent to 300 ECTS. The applicant must have a Master's thesis evaluated equivalent to 30 ECTS or more. The applicant must have average grade of C or better on the Master's degree.
Applicants with a foreign education will be evaluated on whether the educational background is equivalent to Norwegian higher education, following national guidelines. Applicants from some countries will have to document additional higher education in order to fulfill the requirements.
The applicant should in addition be able to document proficiency in English equivalent to Norwegian Higher Education Entrance Qualification, available here.
Application
The application must be submitted electronically via www.jobbnorge.no and shall include:
Cover letter explaining your motivation and research interests
CV
Diplomas, diploma supplements and transcripts (all degrees)
Documentation on English proficiency. This website states how English profiency shall be documented.
Written references
Contact information to 1-3 references
Master thesis, and any other academic works
The documentation has to be in English or a Scandinavian language.
General information
The appointment is made in accordance with State regulations and guidelines at UiT. At our website, you will find more information for applicants.
As many as possible should have the opportunity to undertake organized research training. If you already hold a PhD or have equivalent competence, we will not appoint you to this position.
A shorter period of appointment may be decided when the PhD Fellow has already completed parts of their research training programme or when the appointment is based on a previous qualifying position PhD Fellow, research assistant, or the like in such a way that the total time used for research training amounts to three years.
Remuneration for the position of PhD Fellow is in accordance with the State salary scale code 1017. A compulsory contribution of 2 % to the Norwegian Public Service Pension Fund will be deducted.
A good work environment is characterized by diversity. We encourage qualified candidates to apply, regardless of their gender, functional capacity or cultural background. UiT will emphasize making the necessary adaptations to the working conditions for employees with reduced functional ability.
We process personal data given in an application or CV in accordance with the Personal Data Act (Offentleglova). According to Offentleglova information about the applicant may be included in the public applicant list, also in cases where the applicant has requested non-disclosure. You will receive advance notification in the event of such publication, if you have requested non-disclosure.