LEDIG STILLING VED UIT NORGES ARKTISKE UNIVERSITET
PhD fellow in Fishing Technology and Innovation
Deadline: 24.01.2021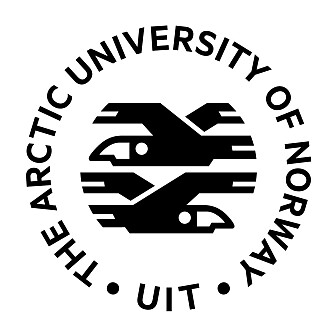 UiT The Arctic University of Norway
The Faculty of Biosciences, Fisheries and Economics (BFE) consists of Department of Arctic and Marine Biology, Norwegian College of Fishery Science (NFH) and School of Business and Economics. The main task of BFE is to conduct teaching and research dissemination at a high national and international level within all relevant fields. Prioritized research areas are aquatic and terrestrial ecosystems, climate, life in the arctic, marine bioprospecting, fish health, seafood products, business and macroeconomics, resources and environment, markets and management of marine resources.

The interdisciplinary profile of the faculty provides good opportunity to develop research projects involving several research groups at the faculty according to its strategy.
Faculty of Biosciences, Fisheries and Economics
The position
UiT The Arctic University of Norway, The Facuty of Biosciences, Fisheries and Economics (BFE) has a position available for a PhD / doctoral research fellow in fishing technology (semi-autonomy) and innovation. The position is affiliated with The Norwegian College of Fishery Science (NCFS) and the research groups BRIDGE and HARVEST.
NCFS undertakes research and research-based teaching of high national and international quality in a multi- and interdisciplinary environment. Research activity is provisionally organized into groups focusing on social and cultural aspects of fisheries, living marine resources, seafood science, fish health, marine drug discovery, technology, resource management, and resource economics.
The research group BRIDGE carries out research within the following main areas: fisheries / living marine resources management; fisheries biology; marine ecology and oceanography; technology.
The research group HARVEST carries out research within the following main areas: selectivity and bycatch issues (with focus on the Arctic fisheries); experimental designs (on board research and commercial vessels); developing new models and data-analyses (i.e. novelty in statistics); testing of modified and new designs of fishing gears.
The workplace is at UiT in Tromsø. You must be able to start in the position within a reasonable time, within 6 months after receiving the offer. The positions is for a period of 3 years.
The objective of the position is to complete research training to the level of a doctoral degree. Admission to a PhD programme is a prerequisite for employment, and the programme period starts on commencement of the position. The PhD candidate shall participate in the faculty's organized research training, and the PhD project shall be completed during the period of employment. Information about the application process for admission to the PhD programme, application form and regulations for the degree of Philosophiae Doctor(PhD) are available here.
The project/ The position's field of research
This position is connected to the project AFO-JIGG: Service design thinking to improve welfare and product quality in the Norwegian small-scale fishing fleet (funded by the Norwegian Research Council, project number 302635).
The AFO-JIGG specific objectives are:(1) Develop preliminary interpretative framework to rank different fishing operations in terms of their technological / human capacity / economic potential for automation/(semi-)autonomy;(2) Use service design thinking to explore the possibilities of redesigning fishing operations, gear, and vessels with increased automation/(semi-)autonomy as a working hypothesis;(3) Assess the required changes in organization forms, business models, human capacity, and regulatory environment, and the acceptance by society of the benefits of modernized small-scale fisheries.(4) Critically evaluate socio-economic and cultural implications of changes towards (semi) autonomous fishing to enable preparation for possible failures prior to implementation.
This position will perform a work (boat/gear and human) and product (fish) flow analysis, to evaluate what operations can be optimized through automation/semi-autonomy from a human and fish welfare perspective and to ensure delivery of a high quality product in a sustainable way. Health, welfare, and safety at sea are crucial tasks for the development of modern fisheries. The project involves activities in which the PhD fellow is required to participate: fieldwork on fishing boat(s); organization of and participation in stakeholders' events; science communication / education; project management.
Contact
For further information about the position, please contact:
We offer
A good academic environment with dedicated colleagues
Flexible working hours and a state collective pay agreement
Pension scheme through the state pension fund
More practical information for working and living in Norway can be found here: Welcome to UiT!
Qualifications
Master's degree in marine or maritime related studies (fishing technology, maritime / marine / naval / ship technology or engineering, fisheries management etc.); engineering or similar.
Emphasis will be attached to the applicant's potential for research, independent work, and interaction with the industry as shown by:
1. master thesis
2. any other academic or professional works
3. experience from the maritime / fishing industry or similar activities, and
4. research plan description
In addition, consideration may be given to work experience or other activities of significance for the implementation of the PhD.
The successful candidate must have:
Experience with or knowledge of fishing, maritime or industrial operations
demonstrated solution-oriented approach towards addressing practical problems
capacity to work independently in a physically demanding environment, such as a small (fishing) vessel
knowledge / familiarity with the Norwegian language or similar languages
The following are considered an advantage:
experience working with stakeholders
experience with or knowledge of fishing gear / technology
experience with or knowledge of service /product design or engineering
experience with or knowledge of human factors research and ergonomics
experience with or knowledge of naval architecture / ship design
experience with or knowledge of autonomous (marine) systems
experience with multidisciplinary/interdisciplinary/transdisciplinary research
experience working with both qualitative and quantitative data collection and analysis
experience with science communication / education or training activities
Qualification with a master's degree is required before commencement in the position. If you are at the final stages of your master's degree, you may still apply if you have submitted your dissertation for evaluation within the application deadline. You must submit the thesis with your application. You should have dissertated before the preferred start-up date of the position, which is preferably the 1st of January 2021.
During the assessment emphasis will be put on the candidates' potential for research, motivation, and personal suitability for the position.
At UiT we put emphasis on the quality, relevance and significance of the research work and not on where the work is published, in accordance with the principles of The San Francisco Declaration on Research Assessment (DORA).
The position requires admission to the Faculty's PhD programme. Information about requirements is available here.
Application
The application must be submitted electronically via www.jobbnorge.no and shall include:
Letter of application/motivation explaining why you are a qualified candidate for the job when considering the "must have" and "advantage" requirements indicated above
If applicable, a similar project that you have developed earlier.
CV including track record. Mandatory template
Diplomas, diploma supplements and transcripts (all degrees)
Documentation on English proficiency. This website states how English profiency shall be documented
Documentation / description of knowledge / familiarity with the Norwegian language
Two written references
Contact information to 1-3 references
Master thesis, and any other academic works

Project proposal that describes how you scientifically can contribute to the AFO-JIGG project / described field of research and development. The proposal must include a progress plan for the employment period (max 3 pages, including references).
The documentation has to be in English or a Scandinavian language.
General information
The appointment is made in accordance with State regulations and guidelines at UiT. At our website, you will find more information for applicants.
As many as possible should have the opportunity to undertake organized research training. If you already hold a PhD or have equivalent competence, we will not appoint you to this position.
A shorter period of appointment may be decided when the PhD Fellow has already completed parts of their research training programme or when the appointment is based on a previous qualifying position PhD Fellow, research assistant, or the like in such a way that the total time used for research training amounts to three years.
Remuneration for the position of PhD Fellow is in accordance with the State salary scale code 1017. A compulsory contribution of 2 % to the Norwegian Public Service Pension Fund will be deducted.
A good work environment is characterized by diversity. We encourage qualified candidates to apply, regardless of their gender, functional capacity or cultural background. UiT will emphasize making the necessary adaptations to the working conditions for employees with reduced functional ability.
We process personal data given in an application or CV in accordance with the Personal Data Act (Offentleglova). According to Offentleglova information about the applicant may be included in the public applicant list, also in cases where the applicant has requested non-disclosure. You will receive advance notification in the event of such publication, if you have requested non-disclosure.