Ledig stilling ved UiT Norges arktiske universitet
PhD Fellow in Linguistics - Keyword / Keymorph Analysis of Russian and Norwegian News Media
Deadline: 30.09.2020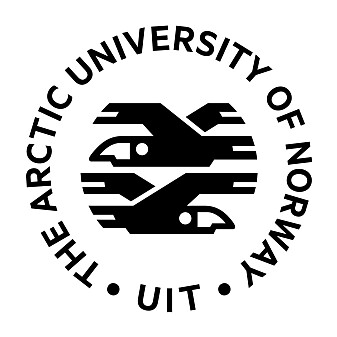 UiT The Arctic University of Norway
UiT is a multi-campus research university in Norway and the northernmost university of the world. Our central location in the High North, our broad and diverse research and study portfolio, and our interdisciplinary qualities make us uniquely suited to meet the challenges of the future. At UiT you can explore global issues from a close-up perspective.

Credibility, academic freedom, closeness, creativity and commitment shall be hallmarks of the relationship between our employees, between our employees and our students and between UiT and our partners.
Faculty of Humanities, Social Sciences and Education / Department of Language and Culture
The position
A PhD position in Linguistics is available at the Department of Language and Culture (ISK), Faculty of Humanities, Social Sciences and Education (HSL). The position is part of the THREAT-DEFUSER project which explores the role of "soft" information strategies propagated through mass and social media that can be used in hybrid warfare. We investigate Norwegian perceptions of Russia, as well as Russian perceptions of Norway, in the context of Norwegian national security.
The position is affiliated with both the CLEAR (Cognitive Linguistics: Empirical Approaches to Russian) and Sami language technology (Giellatekno) research groups.
ISK offers one-year programmes, as well as full Bachelor and Master programmes in the following fields: General linguistics, literature, art history, media and documentation studies, English, Kven, Finnish, Norwegian, Russian, Sami, Spanish, and German. It also offers PhD programmes in linguistics, cultural/literary studies, art history, as well as media and documentation studies.
The appointed position must have her/his daily workplace at the UiT, campus Tromsø.The position is for a period of four years. The nominal length of the PhD program is three years. The fourth year is distrubuted as 25 % each year, and will consist of teaching and other duties for the Faculty of Humanities, Social Sciences and Education.The objective of the position is to complete research training to the level of a doctoral degree. Admission to a PhD programme is a prerequisite for employment, and the programme period starts on commencement of the position. The PhD Fellow shall participate in the faculty's organized research training, and the PhD project shall be completed during the period of employment. Information about the application process for admission to the PhD programme, application form and regulations for the degree of Philosophiae Doctor(PhD) are available at the following address: https://uit.no/phd-en.
The Department of Language and Culture
The position is affiliated with the Department of Language and Culture (ISK). The Department consists of 75 permanent employees, 10 adjunct professors, and approximately 25 PhD fellows. Additionally, the Department has approximately 35 temporary research and teaching positions. The Department's core activities are research, teaching, and dissemination within linguistics, literature, art history, and media and documentation studies.
The Department has a very active and diverse research profile. It houses one of the world's most excellent research communities in linguistics represented by AcqVA Aurora Center, and with research groups within cognitive linguistics (CLEAR), Sami language technology (Giellatekno and Divvun), theoretical linguistics (CASTL-FISH) and sociolinguistics. The Department's research communities within literature, art history, and media and documentation studies are nationally highly competitive, and are organised into research groups such as «Health, Art and Society» (HAS), Russian Space (RSCPR), Libraries, archives, museums, in the community (LAMCOM), Arctic Voices in Art and Literature (ARCTIC VOICES), Just Literature (JUL), Interdisciplinary Phenomenology (IP) Worlding Northern Art (WONA) and Multilingual North, Diversity, Education and Revitalisation (MULTINOR).
The project
The PhD position is part of the THREAT-DEFUSER project which explores the role of "soft" information strategies propagated through mass and social media that can be used in hybrid warfare. We investigate Norwegian perceptions of Russia, as well as Russian perceptions of Norway, in the context of Norwegian national security.
The successful candidate will:
Develop, in collaboration with colleagues at UiT and Charles University, Keyword/Keymorph analysis methods for Russian
Assist in developing Keyword/Keymorph analysis methods for Norwegian and North Saami
Carry out Keyword/Keymorph analysis on texts with prominent threat-related content, and on alternative texts representing less extreme ideological viewpoints. Assist colleagues in carrying out Keyword/Keymorph analysis on additional texts and carrying out collaborative meta-analysis across texts and languages
Contextualize findings with reference to the political economy of digital technologies with particular focus on social media
Contribute to critical academic reflections on the individual and societal implications of digital technologies in terms of propaganda, censorship, and governance
Critically reflect upon possible unintended consequences of the devised analytical methods in terms of propaganda and new forms of censorship
Write up results in dissertation/articles for scholarly journals
Assist in production of a webpage and podcast series to disseminate results
Assist in organizing conferences and outreach activities
THREAT-DEFUSER is a multi-disciplinary project that combines state-of-the-art tools from political science, linguistics and media studies to forge new methodologies. Whereas academic disciplines tend to be disproportionately focused on the English-speaking world, THREAT- DEFUSER breaks away from that narrow view and focuses instead on Russian and two official languages in Norway: Norwegian and North Saami. Three cultural perspectives are opened up: 1) a major international language, since Russian is the second most-used language on the Internet; 2) a majority national language (Norwegian); 3) a minority indigenous language (North Saami). The tools created by THREAT- DEFUSER are portable to other languages, cultures, and domains, and will be shared open source with the international research community.
THREAT-DEFUSER actively disseminates research findings to political authorities (via evidence briefs and closed workshops), to academics (via high-quality open access scholarly journals), and to the public at large through a dedicated, regularly updated website, podcasts, school visits and an app that facilitates rapid response to the dynamic landscape of news and social media.
THREAT-DEFUSER assesses Russia's increasingly important role in matters of foreign and security policy, particularly with regard to hybrid warfare. The same tools are implemented also to analyze Russian attitudes to Europe that have a direct bearing on Norwegian-Russian relations.
By joining the analytic techniques of linguistics and media studies, Keyword/Keymorph Analysis and the subsequent contextualization of findings in terms of established media systems enable us to disclose the often hidden agendas of texts as well the socio-political implications and economic conditions of these agendas. This is achieved by using as a yardstick a "reference corpus", a large sample (on the order of millions or billions of words) that represents a model speaker of that language. A reference corpus makes it possible to detect ideological bias in media that otherwise appears to be objective news by discovering language patterns that deviate from the reference corpus. Bias can be delivered in the guise of seemingly innocent ordinary words and grammatical categories. The Keywords and Keymorphs emerge as statistical outliers (deviant items) when a target sample is compared against the reference corpus. This quantitative process facilitates the identification of specific texts that deserve a "deep dive" via intensive qualitative analysis in interdisciplinary collaboration. In a subsequent step the identified patters are contextualized with reference to technological, economic and political aspects of the media systems through which they originally emerge. THREAT-DEFUSER thus takes Keyword/Keymorph Analysis in several new directions, expanding it to new languages and media sources, and addressing societal, economic, and political ramifications and conditions.
The THREAT-DEFUSER project combines the strengths of UiT's expertise in linguistics, media studies, and political science to contribute to UN sustainable development Goal 16: Promote just, peaceful and inclusive societies. THREAT-DEFUSER ensures public access to ratings of the ideological biases and audience exclusivity of news media, essential information that mitigates social fragmentation and radicalization. News media ratings are delivered via the NewsRadar app that alerts consumers alongside their news feeds while at the same time highlighting potential weaknesses and potentials for abuse inherent in such automated content moderation technologies. In this way, THREAT-DEFUSER serves to safeguard democratic society from what is known as "hybrid war" – the spread of unfounded and conflicting claims of threats from a variety of internal and external sources.
Contact
For further information about the position, please contact:
We offer
A good academic environment with dedicated colleagues
Flexible working hours and a state collective pay agreement
Pension scheme through the state pension fund
More practical information for working and living in Norway can be found here: Welcome to UiT!
Qualifications
Master's degree in a relevant field for the position, such as Linguistics or Media Studies. Qualification with a Master's degree is required before commencement in the position. If you are near completion of your Master's degree, you may still apply and submit a draft version of the thesis. You must document completion of your degree before commencement in the position.
Skills relevant to digital humanities, in particular knowledge of corpus linguistics, language technology, and/or political economy are an advantage.
The candidate must speak and write English fluently. Furthermore, the candidate must document proficiency in English equivalent to Norwegian Higher Education Entrance Qualification; please see this website.
Working knowledge of Russian, Norwegian and/or North Saami is desirable.
Emphasis will be put on the candidates potential for research, motivation and personal suitability for the position.
The position requires admission to the Faculty's PhD programme. Information about requirements is available here: https://uit.no/phd-en.
Application
The application must be submitted electronically via www.jobbnorge.no and shall include:
Cover letter explaining your motivation and research interests
CV
Diplomas, diploma supplements and transcripts (all degrees)
Documentation on English proficiency. This website states how English profiency shall be documented
Written references
Contact information to 1-3 references
Master thesis, and any other academic works
Project description, template for project description can be found here: "Fakultet for humaniora, samfunnsvitenskap og lærerutdanning" -> "Opptak" -> "Krav til opptakssøknaden" -> "Mal for prosjektbeskrivelse" -> choose 'english'
The documentation has to be in English or a Scandinavian language.

General information
The appointment is made in accordance with State regulations and guidelines at UiT. At our website, you will find more information for applicants.
As many as possible should have the opportunity to undertake organized research training. If you already hold a PhD or have equivalent competence, we will not appoint you to this position.A shorter period of appointment may be decided when the PhD Fellow has already completed parts of their research training programme or when the appointment is based on a previous qualifying position PhD Fellow, research assistant, or the like in such a way that the total time used for research training amounts to three years.Remuneration for the position of PhD Fellow is in accordance with the State salary scale code 1017. A compulsory contribution of 2 % to the Norwegian Public Service Pension Fund will be deducted.
A good work environment is characterized by diversity. We encourage qualified candidates to apply, regardless of their gender, functional capacity or cultural background. UiT will emphasize making the necessary adaptations to the working conditions for employees with reduced functional abilitWe process personal data given in an application or CV in accordance with the Personal Data Act (Offentleglova). According to Offentleglova information about the applicant may be included in the public applicant list, also in cases where the applicant has requested non-disclosure. You will receive advance notification in the event of such publication, if you have requested non-disclosure.