LEDIG STILLING VED UIT NORGES ARKTISKE UNIVERSITET
Lab and data engineer for plant phenotyping
Deadline: 18.07.2021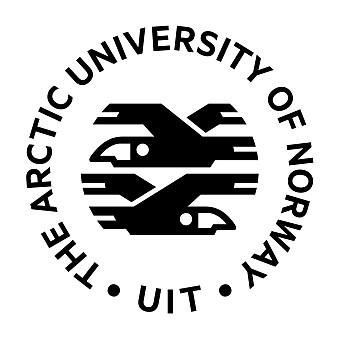 UiT The Arctic University of Norway
The Faculty of Biosciences, Fisheries and Economics (BFE) consists of Department of Arctic and Marine Biology, Norwegian College of Fishery Science (NFH) and School of Business and Economics. The main task of BFE is to conduct teaching and research dissemination at a high national and international level within all relevant fields. Prioritized research areas are aquatic and terrestrial ecosystems, climate, life in the arctic, marine bioprospecting, fish health, seafood products, business and macroeconomics, resources and environment, markets and management of marine resources.

The interdisciplinary profile of the faculty provides good opportunity to develop research projects involving several research groups at the faculty according to its strategy.
Faculty of Biosciences, Fisheries and Economics /Department of Arctic and Marine Biology
The position
At the Department of Arctic and Marine Biology (AMB), UiT The Arctic University of Norway, Tromsø, a technical position as lab and data engineer for plant phenotyping is available. The position is linked to the research group "Micro-organisms and Plants" and is funded by UiT's strategic project ABSORB – Arctic Carbon Storage from Biomes, aiming at capture and sequestration of carbon from the atmosphere to marine and terrestrial biomass. The project is part of the activities of ARC - The Arctic Centre for Sustainable Energy, an interdisciplinary research centre at UiT focusing on Arctic challenges within renewable energy and greenhouse gas management in order to create sustainable societies in the Arctic. The project is conducted in collaboration with NIBIO.
The position will be available from 01.09.2021 or as soon as possible thereafter. The position is for a period of three years.
Job description
The person to be hired will work as a part of the multi-disciplinary project ABSORB, which aims to leverage Arctic marine and terrestrial ecological properties for developing carbon capture, sequestration, and utilization biotechnologies. The technician work includes supporting the group in a variety of phenotyping analyses of plant and algal biomass. Particular emphasis is given to hyperspectral imaging, but the phenotyping approaches may include also the use of other imaging modalities.
The work tasks include operating non-destructive high-throughput optics-based plant and biomass monitoring systems, which can be utilized under controlled (greenhouse, phytotron, bioreactor, lab) or field conditions. The applicant is expected to optimize imaging conditions and programs to ensure high data quality, conduct data pre-processing and quality assurance, perform exploratory data analysis and visualization, and support researchers in subsequent steps in data analysis by various multivariate computational approaches. In addition, the person to be hired takes the responsibility of the technical maintenance of the instrumentation. The applicant should further be willing to attend in performing preparative steps for experiments, helping in data interpretation as well as support of courses connected to the equipment or project (at master and PhD level).
The person to be hired will get an opportunity to work as a part of an international and multidisciplinary research group with experience in plant, algae, and microbe biology, environmental and agricultural research, and hyperspectral imaging. The work is conducted mainly in greenhouse and laboratory facilities.
Contact
For further information about the position, please contact:
Qualifications
To be eligible for the position, the candidate must have at least Master's level degree in computational science or natural science where computational skills are in focus. Documented experience in computational analysis of multivariate datasets is required. Experience in using Matlab, R or Python tools and programming, instrument control software (e.g., Labview) as well as experience in programming, data acquisition and database construction is considered beneficial.
Experience in optical measurements, analysing spectroscopic data and scientific imaging, particularly spectral imaging, is highly desirable. Suitable applicants should show strong interest in plant phenotyping, hyperspectral imaging, and big-data analysis, and must show high motivation to develop these skills further. Knowledge or experience in plant sciences and related scientific disciplines is not an absolute requirement but considered beneficial.
The applicant should be able to work independently as well as be able to coordinate his/her work in parallel experiments in close collaboration with a team comprised of scientists and students from different fields. We are searching for an active person who besides being responsible for imaging and data management in plant phenotyping studies, will also participate in other associated activities, such as experimental lab activities and lab maintenance.
The applicant must document good oral and written communication skills in English. The position will be part of international research community where the working language is English and the application should therefore be written in English.
Qualification with a master's degree is required before commencement in the position. If you are near completion of your master's degree, you may still apply and submit a draft version of the thesis and a statement from your supervisor or institution indicating when the degree will be obtained. You must document completion of your degree before commencement in the position. You must still submit your transcripts for the master's degree with your application.
We offer
A good working environment with dedicated colleagues
Flexible working hours and a state collective pay agreement
Pension scheme through the state pension fund
Remuneration of head engineer positions are in salary code 1087 on the pay scale for Norwegian state employees. There is a 2% deduction for contribution to the Norwegian Public Service Pension Fund.
Application
The application must be submitted electronically via www.jobbnorge.no and must be written in English.
The application must include
Cover letter explaining background experience and motivation to the project topic
CV
Diplomas, diploma supplements and transcripts
Documentation of proficiency in the English language
Written references
Contact information of 1-3 references
Master's thesis, and any other academic works
All documentation must be in English or a Skandinavian language.
Inclusion and diversity
UiT The Arctic University i Norway is working actively to promote equality, gender balance and diversity among employees and students, and to create an inclusive and safe working environment. We believe that inclusion and diversity is a strength and we want employees with different competencies, professional experience, life experience and perspectives.
If you have a disability, a gap in your CV or immigrant background, we encourage you to tick the box for this in your application. If there are qualified applicants, we invite least one in each group for an interview. If you get the job, we will adapt the working conditions if you need it. Apart from selecting the right candidates, we will only use the information for anonymous statistics.
General information
The appointment is made in accordance with State regulations and guidelines at UiT. At our website, you will find more information for applicants.
More information about moving to Norway and working at UiT.
Employees who have been temporarily employed at UiT continuously for more than three years shall be deemed to be permanently employed, cf. the Civil Service Act § 9 (3).
A good work environment is characterized by diversity. We encourage qualified candidates to apply, regardless of their gender, functional capacity or cultural background.
UiT will emphasize making the necessary adaptations to the working conditions for employees with reduced functional ability. Questions can be directed to the contact person for the position.
According to the Norwegian Freedom and Information Act (Offentleglova) information about the applicant may be included in the public applicant list, also in cases where the applicant has requested non-disclosure.