Ledig stilling ved Simula
PostDoctoral Fellow position on optimal observability and management of complex networks
Deadline: As soon as possible
We are searching for candidates for one postdoctoral position in machine learning or statistics at Simula Metropolitan Center for Digital Engineering (SimulaMet), Norway. The successful candidate will play a central role in a very exciting project.
Project description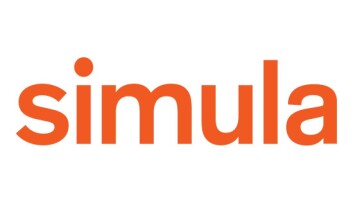 Simula Metropolitan
Simula Metropolitan is a new research unit that is jointly owned by Simula Research Laboratory and Oslo Metropolitan University (OsloMet), formerly Oslo and Akershus University College (HiOA). It is the home of Simula´s research activities on networks and communications, machine learning and IT management, and it is OsloMet´s strategic partner in research, PhD and MSc. education in digital engineering. Simula Metropolitan is organized as a limited company and is part of the Simula lab.
Measurements have thus far been add-ons to existing communication network architectures. This has motivated the building of a number of large-scale infrastructures for measuring different aspects of fixed and mobile broadband networks. Surprisingly, there is a lack of established theoretical methods that can be followed to determine how many measurement probes are needed for capturing certain aspects of network performance and where to place them.
Sensor placement problem is not limited to the monitoring of communication networks. It in fact features in many fields, including biology, ecology and social sciences. There is a large body of work in the field of control theory that investigates the problem of control system observability, which is a measure of the ability to infer internal states of a system by measuring external outputs. Data-driven approaches based on probabilistic models like Gaussian Processes for optimal sensor placement have also been proposed. Despite this progress, characterizing the observability of interdependent networks in general and communication networks in particular remains and open field of research. In addition, note that virtually none of the developments in observability of complex networks has been applied to communication networks.
We are inviting applications to a 3+1 year postdoctoral fellow position that will focus on establishing theory and methodology for determining the number and properties of the sensors that are needed to sufficiently capture specific performance aspects of a communication network. By properties, we refer, for example, to sensors placement which can be viewed as a set of attributes that includes geo location, typical performance at the selected location, network topology at the selected location etc. The project has access to unique data sets. Two networks for which large longitudinal data are available: the end-to-end monitoring of mobile broadband networks and the investigation of the stability and dynamics of the global routing system.
This project will be hosted at the Simula Metropolitan Center for Digital Engineering (SimulaMet) and performed in close collaboration with the Oslo Centre for Biostatistics and Epidemiology at the University of Oslo. Researchers from the Machine Intelligence department and the Centre for Resilient Networks and Applications at SimulaMet will be involved in this project.
The successful candidate will enjoy an inspiring and resourceful environment, with the possibility of travelling to conferences, visiting other national or international labs, and establishing new collaborations. The candidate will serve as the project principal investigator and will collaborate with/co-supervise two PhD students and summer interns. Based on his/her experience and preferences, the successful candidate will have flexibility in the choice of research topics as long as these topics are compatible with the goals of the project.
General requirements
PhD in computer science, electrical engineering, statistics, mathematics or a related field. Candidates who are expected to complete their doctorate in the next up to eight months are also encouraged to apply.
Fluency in English both written and spoken
Willingness to work as part of an international team
Position requirements
Familiarity with complex networks, statistics, optimization, machine learning and/or control theory. While we do not expect the candidate to be familiar with all these areas, we expect familiarity with some of these areas and eagerness to learn
General knowledge of communication networks is a plus
Excellent computational skills and fluency in R, C, C++ or Python are necessary
SimulaMet Offers
A highly dynamic and motivated team of international researchers and engineers.
A well-established collaboration with applied research teams and companies.
Access to an internally hosted HPC infrastructure of experimental nature, specifically targeting heterogeneous architectures that are expected to be vital for future exascale computing.
An informal and inclusive international working environment.
Professional courses and workshops in scientific and transferable skills.
Good office facilities located in the Oslo downtown.
Support with administrative matters, EU funding, accommodation, and visas
A competitive salary.
The successful candidate will also enjoy an inspiring and resourceful environment, with the possibility of travelling to conferences, short- and long-term research visits to existing and new collaborators.
Application Requirements
Candidates are requested to send a CV, a brief statement of research interests (up to 2 pages), and the contact details of at least two reference persons in a single PDF file. After initial screening, relevant candidates will be asked to provide further documentation of education and work experience.
We are looking for candidates who can start in the fall of 2019. Hence, applications will be screened continuously and a decision will be made as soon as we have found the right candidate.
Contact
For further information please contact:
SimulaMet uses Semac's background check in our recruitment process.
According to the Norwegian Freedom and Information Act (Offentleglova) information about the applicant may be included in the public applicant list, also in cases where the applicant has requested non-disclosure.