Ledig stilling ved Simula
Post-Doctoral Fellow in Intelligent Software Engineering
Deadline: 30.08.2020
Call for Post-Doctoral Fellow in Intelligent Software Engineering
Simula Research Laboratory (https://www.simula.no/) is seeking one two-year fulltime post-doctoral fellow position in the field of intelligent software engineering with a particular focus on intelligent coevolution design of self-adaptive cyber-physical system under uncertainty.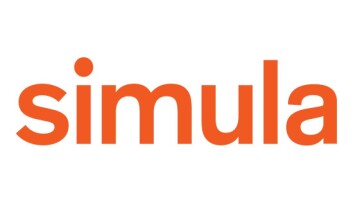 Simula Research Laboratory AS
Simula Research Laboratory AS is a publicly owned research institute located at Fornebu outside of Oslo, Norway. Simula has a multi-cultural organization, employing about 150 individuals from 29 countries. Simula conducts Information and Communication Technology (ICT) research in the fields of communication technology, scientific computing and software engineering. Simula's main objective is to generate new understanding and create vital knowledge about fundamental scientific challenges that are of genuine value for society. This is achieved through high quality research, education of graduate students, industry collaboration, technology transfer, and commercialization. Since 2001, scientific evaluations conducted by the Research Council of Norway has repeatedly placed Simula at the forefront of international research in ICT. The most recent in-depth evaluation was recently published, grading all research groups at Simula as excellent.
The appointment starts in July of 2020. However, the review of candidates will be performed continuously until the position has been filled. There is also a possibility to start the position earlier than July 2020.
Project Description
The position is funded by the Research Council of Norway under the FRIPO Co-evolver project.
Self-adaptation has gained substantial attention, primarily because of its envisioned benefits, such as the ability to be flexible, reliable, and robust in diverse known and unforeseen situations. Notably, such appealing benefits come at the expense of a complex system design that must be capable of handling challenges imposed by the special characteristics of these systems, such as being inherently large scale, networked, and operated in diverse, dynamic, and uncertain environments. The current state of the art lacks an integrated solution to address the challenge of designing self-CPSs to ensure their robustness under uncertainty.
The primary objective of the Co-evolver project is to explore and exploit the coevolution design of a self-adaptive Cyber-physical Systems (CPSs) to a given level of maturity before deployment and enable the self-evolution of its coevolution strategy during operation, by drawing on theories and technologies from model-based engineering, evolutionary computation, and machine learning. The key scientific outcomes are 1) a multi-paradigm modelling framework for developing executable coevolution design models, 2) novel (co-)evolutionary algorithms and advanced applied studies on uncertainty-related theories and machine learning techniques to enable the continuous exploration and exploitation of coevolution designs, and 3) a comprehensive platform for evolving coevolution design models. The secondary objective is to apply the outcomes to at least one self-CPS application domain, opening a new stream of research in the domain of uncertainty-aware coevolution designs of self-CPSs.
Candidate profile
We consider interested candidates who have a PhD degree in software engineering with top grades and good publications record. The candidate will also have to demonstrate an excellent level of spoken and written English, possess good interpersonal and communication skills and show willingness to work as part of an international team.
Simula Offers
Excellent opportunities for performing high quality research, as part of a highly competent and motivated team of international collaborators;
Generous support for travels and equipment;
Excellent facilities located by the Oslo fjord and 10 minutes' drive from the center of Oslo, the capital of Norway;
Competitive salary. Salary range from NOK 524.200 to NOK 597.400
Simula is an equal opportunity employer, and women are particularly encouraged to apply.
Application Requirements
Interested applicants are must submit the following:
A cover letter explaining the candidate's background, qualifications, research interests and how/why the candidate is qualified for the position;
Curriculum vitae (summarizing education, positions and academic or industrial work, scientific publications, and software development experience);
Academic transcripts including a copy of PhD thesis.
Contact information of two references, including the PhD supervisor(s).
Application deadline: August 30, 2020
Contact
Further enquiries should be addressed to:
Applications must be submitted via the online submission system.
Simula Research Laboratory uses Semac´s background check in our recruitment process.
According to the Norwegian Freedom and Information Act (Offentleglova) information about the applicant may be included in the public applicant list, also in cases where the applicant has requested non-disclosure.