Ledig stilling ved NMBU
Assistant Professor in Biostatistics
Deadline: 25.02.2020
About the position
The Faculty of Chemistry, Biotechnology and Food Science (KBM) at the Norwegian University of Life Sciences (NMBU, https://www.nmbu.no/en) has a vacant permanent, full-time position within biostatistics. The person we are looking for will be responsible for giving advice to students, researchers and research projects on statistics, bioinformatics and computational methods.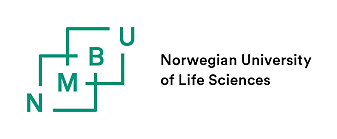 Norwegian University of Life Sciences
NMBU has a special responsibility for research and education that ensures the basis of life for future generations.

Sustainability is rooted in everything we do and we provide knowledge for life.

NMBU has 1700 employees and 5200 students and is organized in seven faculties. NMBU has a campus in Ås and in Oslo. In the autumn of 2020 we are co-located on Ås. Further information on NMBU is available at www.nmbu.no.


About KBM


The Faculty of Chemistry, Biotechnology and Food Science (KBM) employs about 160 people. Currently about 50 PhD students are enrolled into our PhD program. KBM represents a broad range of scientific fields encompassing basic natural sciences such as microbiology, chemistry, biochemistry as well as the application of these towards food chemistry, technology and safety, biotechnology, bioprocessing and environmental issues. The Faculty is responsible for education, research and information within our fields of expertise and also has state-of-the-art instrumentation to perform research within these fields. KBM collaborates in networks and research projects both nationally and internationally.

Further information:

https://www.nmbu.no/en/faculty/kbm
The current position signals an ambition to extend the activity of the group to include research advise at NMBU. The person to be employed will become a member of the Bioinformatics and Applied Statistics (BIAS) group at KBM. The NMBU Learning Center will be a key collaborator.
The person hired will also be included in ongoing projects in the group.
The Bioinformatics and Applied Statistics (BIAS, https://www.nmbu.no/en/groups/kbm/bias) group is responsible for teaching statistics and bioinformatics at NMBU, as well as supervising master and PhD candidates. The group publishes research in bioinformatics and applied statistics. In our research, software is also developed, typically using R.
Main tasks
Research advise on statistics, bioinformatics and computational methods. This activity is the main responsibility. The tasks range from advising students and faculty on specific projects to participation in larger projects.
Teach and manage courses (at BSc, MSc, PhD level and continuing education). These courses will typically be short and designed to meet the needs of project collaborators.
Planning and implementing research collaboration, including externally funded activity
Act as research adviser for external institutions that provide funding.
Strengthen collaborations within the faculty, between the faculties at the campus as well as with relevant national and international institutions.
Supervision of PhD and master students.
Qualification requirements, desired experiences, knowledge and personal qualities
:The person to be hired must have a doctoral degree in statistics or a related field involving applied mathematics, as well as an academic background relevant for KBM's and NMBU's profile in statistics and bioinformatics.
Candidates will be evaluated according to criteria such as:
Motivation for, experience and competence in giving research advise.
Ambitions to develop research advice activities.
Quality, relevance and quantity of scientific publications.
Teaching and supervision experience.
Pedagogic and administrative competence.
Experience with and good abilities in research and educational collaboration
Good skills in English and in a Scandinavian language*.
Besides relevant scientific expertise, we put high emphasis on teaching experience, as well as pedagogical and administrative expertise and interest.
* If the person employed does not hold formal competence in pedagogics, he/she is obliged to complete NMBU's course in university pedagogy (PPUN400) within two years after the date of employment. Likewise, As classes are held in Norwegian, the candidate must be able to teach in one of the Scandinavian languages (Norwegian, Swedish or Danish). If a candidate is not fluent in a Scandinavian language, the appointee will be expected within a two-year period to learn sufficient Norwegian to be able to participate actively in all functions the position may involve.
Personal skills:
Enthusiasm for giving research advice, teaching and collaboration in research projects
Ability to work and collaborate in a multidisciplinary research field.
Good pedagogic, oral and written communication skills, including the ability to establish contacts and develop internal and external networks.
Ability to create a welcoming and productive working environment for colleagues and students.
Remuneration and information
The position as assistant professor is placed in government pay scale position code 1009, wage framework 24 (salary grade 54-71, p.t. NOK 490 900 – 722 ), depending on qualifications. Seniority Promotion in position.
For further information, please contact:
Application
To apply online for this vacancy, please click on the 'Apply for this job' button above. This will route you to the University's Web Recruitment System, where you will need to register an account (if you have not already) and log in before completing the online application form.
Application deadline: February 25 2020
Up to ten publications selected by the applicant as most relevant must be attached to the application. If it is difficult to identify the contribution of the applicant in multiple-author publications, a short explanation of the applicant's role in the work should be added.
The applicant must submit a description of their ideas on research advice and collaboration.
Printed material which cannot be sent electronically should be sent by surface mail to Norwegian University of Life Sciences, Faculty of Chemistry, Biotechnology and Food Science (KBM) P.O. Box 5003, NO-1432 Ås, within February 25 2020. Please quote reference number 20/00190.
NMBU wants more women in permanent academic positions. Women are therefore encouraged to apply.