Ledig stilling ved NMBU
Two postdoctoral researchers and a PhD student within advanced (bio)catalysis
Deadline: 17.02.2020
Do you want to work on developing the next generation of (bio)catalysts in a Synergy project funded by the ERC?
About the positions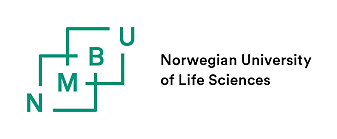 Norwegian University of Life Sciences
NMBU has a special responsibility for research and education that ensures the basis of life for future generations.

Sustainability is rooted in everything we do and we provide knowledge for life.

NMBU has 1700 employees and 5200 students and is organized in seven faculties. NMBU has a campus in Ås and in Oslo. In the autumn of 2020 we are co-located on Ås. Further information on NMBU is available at www.nmbu.no.


About KBM


The KBM faculty is located at Ås Campus, 30 km south of Oslo, and has approximately 160 employees spread over 12 research groups. We have a wide research portfolio in organic chemistry and biochemistry, including organic analysis, biological activity of organic molecules, fundamental and applied enzymology, and enzyme discovery at the cross section between chemistry and biotechnology. In the past decade, we have become a world leading environment for enzyme research, in particular LPMOs, with good infrastructure, good funding and a group of excellent, ambitious young scientists. Ås Campus is beautiful, and Oslo is only a 28 minutes train ride away.

Further information:

https://www.nmbu.no/en/faculty/kbm
The Faculty of Chemistry, Biotechnology and Food Science (KBM) at the Norwegian University of Life Sciences (NMBU) has vacant three 3-year positions to work on an ERC-funded Synergy project called "CUBE -Unravelling the secrets of Cu-based catalysts for C-H activation". In this project, four leading European research groups will jointly work on developing the next generation of synthetic and enzymatic catalysts for selective activation of C-H bonds. The project is based in part on the catalytic capabilities of Lytic Polysaccharide Monooxygenases (LPMOs), which were discovered at NMBU.
Key players at NMBU are Profs Vincent Eijsink & Morten Sørlie and Dr. Åsmund Kjendseth Røhr. The other Synergy partners are The University of Oslo (synthetic catalysts, metal-organic frameworks; Prof. Unni Olsbye), the University of Torino (spectroscopic investigations of heterogeneous catalysts; Prof. Silvia Bordiga) and the Max Planck Institute for Chemical Energy Conversion, Muelheim, Germany (spectroscopic/computational studies of homogeneous and biological catalysts; Prof. Serena DeBeer).
The NMBU contribution will focus on further understanding of LPMOs and on evolving these enzymes to become better and more versatile biocatalysts. Because of the strength of the NMBU group, the high ambitions of CUBE, and the strong trans-disciplinary team behind CUBE, young researchers affiliated to this project will have ample opportunities to do top-notch science in an international environment with excellent training opportunities.
We are looking for candidates who are familiar with enzymes, enzyme engineering and catalysis, at an experimental and/or theoretical level. We are particularly interested in candidates that bring something new to the NMBU team, for example relevant experience in organic or computational chemistry, structural biology, synthetic catalysts, or polymer chemistry. We intend hiring two post-doctoral researchers and one PhD student.
Main tasks
The joint goal of the to-be-recruited researchers is to create a deeper understanding of how LPMOs work, to develop novel LPMO-based biocatalysts, and to interact with the other Synergy partners, for example concerning in-depth spectroscopic characterization or comparisons between synthetic and enzymatic catalysts.
We envisage the following key tasks for the three positions. These tasks may be adapted after the recruitment process has been concluded, to optimize the total package.
Post-doc 1:
Structural, kinetic and computational studies of LPMOs (e.g. crystallography, EPR, NMR, stopped-flow work).
Post-doc 2:
Enzyme production, engineering & directed evolution of LPMOs, to improve existing and develop novel catalytic activities; develop novel biocatalysts.
PhD student:
Enzyme production, engineering and directed evolution of LPMOs and subjecting LPMO variants to in-depth characterization with the methods employed by the two post-docs.
Qualification requirements, desired experiences, knowledge and personal qualities
Required academic qualifications
For post-docs: A PhD degree on a relevant subject.
For PhD students: a MSc degree or equivalent on a relevant subject and grades that are sufficient to be admitted to NMBU's PhD program (appr. B as average grade for the MSc studies, or better). For detailed information on the admission criteria please see the PhD Regulations and the relevant PhD programme description.
Training and research experience in protein biochemistry.
Training and research experience in structural biology, protein spectroscopy, protein biophysics and/or computational chemistry (Post-doc 1).
Training and research experience in basic gene technology, protein expression and purification, basic enzymology (Post-doc 2, PhD student).
We are willing to deviate from these formal demands for candidates who can document that they can make a valuable contribution to CUBE, even though they may be lacking part of the formal qualifications.
One or more of the following additional experiences and skills are desirable
Redox enzymology
Protein design, protein engineering and directed evolution
Organic chemistry
Advanced enzyme kinetics
Immobilization of enzymes on nanoparticles
Polymer chemistry
Personal qualities:
We are looking for people who are ambitious and (thus) see CUBE as a perfect opportunity to develop their careers. The ideal candidates will combine (and be able to document) the following personal qualities:
Hard-working, ambitious and accurate.
Genuinely interested in scientific research and its industrial applications.
Good social and collaborative skills documented, e.g., by successful international collaboration.
Good communicative skills, orally and written, in English (candidates will be required to give a research presentation in English as part of the recruitment process).
Remuneration and information
Post-doctoral positions are placed in government pay scale position code 1352, wage framework 24 (salary grade 59-77) (NOK 523 200-741 300), or position code 1109 /1183 (wage framework 24 (salary grade 61-77) (NOK 542 400-741 300) / (salary grade 72-80; NOK 667 200 – 813 400), depending on qualifications. The PhD position is placed in government pay scale position code 1017. PhD fellows are placed in salary grade 54 (NOK 479 600) on the Norwegian Government salary scale upon employment and follow ordinary meriting regulations.
For further information, please contact Professor Vincent Eijsink and/or check out
General Information to applicants
Application
To apply for this vacancy, please go to www.jobbnorge.no and register a new user if necessary. Then, find the position, and click the 'Apply for this job' button. This will route you to the online application form. Fill in the required personal information and the application letter. For simplicity, you do not have to complete the academic CV in the online system. Instead, upload your complete CV as a pdf file along with relevant publications, degree certificates and transcripts of academic records. If many-author papers are crucial in your CV, please indicate your contribution.
Application deadline: 17.02.202
Printed material which cannot be sent electronically should be sent by surface mail to Norwegian University of Life Sciences, Faculty of Chemistry, Biotechnology and Food Science, P.O. Box 5003, NO-1432 Ås, within 17.02.2020. Please quote reference number 20/00174
Applicants invited for an interview will be asked to present verified copies of diplomas and certificates.