Ledig stilling ved NMBU
Postdoctoral fellow within Radio Ecotoxicology and Adaptation
Deadline: 14.02.2020
About the position
Section of Environmental Chemistry, Faculty of Environmental Sciences and Natural Resource Management (MINA) at Norwegian University of Life Sciences (NMBU) has a vacant 2-year postdoctoral position, with possibility of 1-year extension. The position is funded by CERAD Centre of Excellence for Environmental Radioactivity.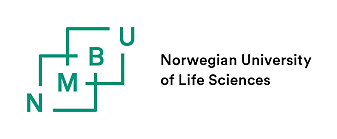 Norwegian University of Life Sciences
NMBU has a special responsibility for research and education that ensures the basis of life for future generations.

Sustainability is rooted in everything we do and we provide knowledge for life.

NMBU has 1700 employees and 5200 students and is organized in seven faculties. NMBU has a campus in Ås and in Oslo. In the autumn of 2020 we are co-located on Ås. Further information on NMBU is available at www.nmbu.no.


About MINA


The Faculty of Environmental Sciences and Natural Resource Management (MINA) works with nature and the environment, sustainable use of natural resources, biological and geological processes.

MINA's employees undertake teaching, research and dissemination within the fields of geology, hydrology and limnology, soil science, environmental chemistry, forestry, ecology, natural resource management, renewable energy, and nature-based tourism.

Our vision is to be a key actor in knowledge production and dissemination, and our goal is to deliver research of high, international quality, and varied and excellent teaching. The faculty's employees are significant participants within their respective fields of expertise, both nationally and internationally. The faculty is dominated by a vital research culture and high levels of scientific production.

The faculty has about 200 employees, 90 PhD students and 650 students.
CERAD was established in 2013 at NMBU in collaboration with the Norwegian Radiation Protection Authority, the Norwegian Meteorological Institute, the National Institute of Public Health and the Norwegian Institute of Water Research and is funded through 2022 by the Research Council of Norway.
CERAD has initiated long term basic research to improve the ability to accurately assess the radiological impact and risks from environmental radioactivity, also combined with other stressors. By focusing on key factors contributing to the overall risks, state-of-the-art tools and methods are developed to better manage those risks.
Read more about CERAD here.
Main tasks
The main tasks of the Postdoc position are to:
Improve our understanding of the radionuclide toxic mode of action and study adaptive responses in model organisms (e.g., fish, nematodes) exposed to ionizing radiation
Provide a detailed understanding of toxic mechanisms of ionizing radiation and possible interacting effects from other environmental factors
Perform laboratory and field exposure experiments
Identify responses in field exposed fish and link result to model exposure in laboratory using metabolites and other relevant biomarkers
Publish results in peer reviewed literature and present research at national and international meetings
The work will include:
Fieldwork at contaminated sites, mainly in the Chernobyl exclusion zone
Exposure experiments with model organisms in laboratory at NMBU and with selected species in observatory contaminated sites
Analysis of Whole Genome Sequencing, RNA-seq and metabolites to obtain information on toxic effects
Identify life stage dependent responses connected to adverse outcome, including interacting responses of ionizing radiation and chemical stressors
The work will be carried out as part of a team of researchers, doctoral fellows and graduate students at CERAD Centre of Environmental Radioactivity, together with international partners and CERAD senior scientists.
The main purpose of the postdoctoral position is to qualify for work in high-level scientific positions.
Qualifications:
Required qualifications:
PhD degree or equivalent qualifications in radioecology/(eco)toxicology/toxicogenomics
Experience from work with ionizing radiation or radionuclides and from field or laboratory work with fish or other aquatic organisms
Experience in analysis of toxicological effects and genomics data such as GWAS, RNAseq or metabolomics techniques
Applicants will be evaluated according to the following criteria:
Competence and experience in ecotoxicology
Competence with respect to ionizing radiation or radionuclides
Competence and experience in bioinformatics, biostatistics analysis of 'omics'-data (GWAS, Metabolomics or RNAseq)
Hands on experience with wetlab chemistry, biochemical, and molecular methods relevant for toxicology
Field experience/interest in field work
Candidates without prior authorisation to work with ionising radiation have to attain the Radiation protection course (KJM350) offered at NMBU.
You need to have:
Creativity and ability to work result-oriented, accurate and structured
Analytical ability
Ability to work both autonomously and in team
Ability to work in a result-oriented environment
Flexibility with respect to work tasks, including fieldwork and going abroad
Ability to create a positive working environment
High skills in both oral and written English
Remuneration and information
The position is placed in government pay scale position code 1352 Postdoctoral Fellow, wage framework 24 (salary grade 59-65) (NOK 523.200 – 583.900), depending on qualifications. Seniority Promotion in position.
General Information to applicants
For more information, contact:
Director of CERAD CoE Professor Deborah Oughton, mobile +4767231886, e-mail: [email protected]
Application
To apply online for this vacancy, please click on the 'Apply for this job' button above.
This will route you to the University's Web Recruitment System, where you will need to register an account (if you have not already) and log in before completing the online application form.
Application deadline: 14 februar 2020
Up to ten publications selected by the applicant as most relevant must be attached to the application. If it is difficult to identify the contribution of the applicant in multiple-author publications, a short explanation about the applicant's part of the work is suggested.
Printed material which cannot be sent electronically should be sent by surface mail to Norwegian University of Life Sciences, Faculty of MINA, P.O. Box 5003, NO-1432 Ås, within 14.02.2020.

Please quote reference number: 20/00399
Applicants invited for an interview will be asked to present verified copies of diplomas and certificates.