Ledig stilling ved NMBU
Postdoctoral fellow within Digital tools for surveillance and process control in the water sector
Deadline: 15.08.2020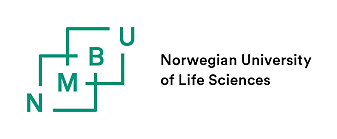 Norwegian University of Life Sciences
NMBU has a special responsibility for research and education that ensures the basis of life for future generations.

Sustainability is rooted in everything we do and we provide knowledge for life.

NMBU has 1700 employees and 5200 students and is organized in seven faculties. NMBU has a campus in Ås and in Oslo. In 2021 we are co-located on Ås. Further information on NMBU is available at www.nmbu.no.


About The Faculty of Science and Technology


The Faculty of Science and Technology (REALTEK) develops research-based knowledge and educates civil engineers and lecturers needed to reach the UN's sustainability goals. We have approximately 150 employees, 70 PhD students and soon 1500 students. The education and research at REALTEK cover a broad spectrum of disciplines.

This includes data science, mechanics and process engineering, robotics, construction and architecture, industrial economics, environmental physics and renewable energy, geomatics, water and environmental engineering, applied mathematics as well as secondary school teacher education in natural sciences and use of natural resources such as in agriculture, forestry and aquaculture. The workplace is in Ås, 30 km from Oslo.
Do you want to improve the safety, surveillance and control of the water supply and wastewater management?
About the position
The Faculty of Science and Technology has a vacant two-year Post-Doctoral–position related to "Digital tools for surveillance and process control in the water sector".
The position will be a collaborative effort between the departments of Building and Environmental Engineering and Data Science. Digitalisation in the water sector is still an evolving concept, and there is an increasing need for efficient surveillance and process control because of the impacts of climate change, revisions of EU directives, and the need for credible prediction of water quality, quantity and to minimise health and environmental impacts, amongst other challenges.
The main objective of the research will be to further develop virtual sensors for water quality (BOD, N, P, micro-pollutants, etc), their efficient use in process surveillance and control using data science tools (multivariate systems, AI and machine learning, etc), and the modelling of water quality in the wastewater transport systems. Strengthening systems to secure and stable water supply and wastewater management facilities and services against cyber security is also an aspect to be covered.
Sub-objectives:
1. Comprehensive process surveillance and control systems for water utilities and services using data science tools
2. Parameter validation system and system for minimizing the consequences of measurement equipment failure
3. Systems to reduce the risk of cybersecurity in the water industry, as well as increase resilience, identification and measures for faster normalisation following an incident.
You will be working with existing and planned PhD projects, and the project will be executed in collaboration with several full-scale treatment plants, several industrial partners (Scanwater, DOSCON, ROSIM), water sector organisations (Clean Water Norway and/or Norsk Vann) and international organisation (IWA, EWA).
Main tasks
The Postdoctoral fellow shall mainly work on strengthening the research area of Digital tools in the water sector and contribute to the implementation of international projects of the WESH group (www.WaterHarmony.net) . The fellowship holder is expected to contribute to the strengthening of the WESH group and the relevant activities of the Data Science section at the faculty.
You will be:
Developing state-of-the-art surveillance and control systems
Contributing to WESH group's projects in digitalisation
Disseminating research results
Qualification requirements, desired experiences, knowledge and personal qualities
Required Academic qualifications
The main purpose of the post-doctoral position is to qualify for work in high-level scientific positions. A PhD degree is required.
PhD degree in one of the below areas and advanced knowledge in the other area:

(1) data sciences (BigData, IoT, cyber security, AI, statistics) or
(2) water/wastewater treatment technology

Knowledge on advanced statistics, modelling and/or programming
The following experiences and skills will be emphasized:
Experience with project initiation and coordination
A good publication record
Experience from international research environments/projects
Experience with industrial research and development
Nordic/Russian/Spanish/Chinese language skills, considering the WESH group's project portfolio
Knowledge in PLC and SCADA systems/programming
You need to:
Have documented proficiency in English as a working language
Be able to work both independently and in a multidisciplinary research team
Have strong scientific capacity and analytical skills
Remuneration and further information
The position is placed in government pay scale position code 1352 Postdoctoral Fellow, wage framework 24, salary grade 59-67 (NOK 523.200-605.500), depending on qualifications. Seniority Promotion in position.
For further information, please contact:
Information for PhD applicants and general Information to applicants
Application
To apply online for this vacancy, please click on the 'Apply for this job' button above. This will route you to the University's Web Recruitment System, where you will need to register an account (if you have not already) and log in before completing the online application form.