Ledig stilling ved NMBU
Postdoctoral fellow: Food Inspector - developing tools for food label authentication
Deadline: 08.07.2020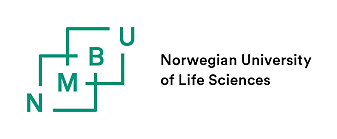 Norwegian University of Life Sciences
NMBU has a special responsibility for research and education that ensures the basis of life for future generations.

Sustainability is rooted in everything we do and we provide knowledge for life.

NMBU has 1700 employees and 5200 students and is organized in seven faculties. NMBU has a campus in Ås and in Oslo. In 2021 we are co-located on Ås. Further information on NMBU is available at www.nmbu.no.


About The Faculty of Environmental Sciences and Natural Resource Management


The Faculty of Environmental Sciences and Natural Resource Management (MINA) works with nature and the environment, sustainable use of natural resources, biological and geological processes.

MINA's employees undertake teaching, research and dissemination within the fields of geology, hydrology and limnology, soil science, environmental chemistry, forestry, ecology, natural resource management, renewable energy, and nature-based tourism.

Our vision is to be a key actor in knowledge production and dissemination, and our goal is to deliver research of high, international quality, and varied and excellent teaching. The faculty's employees are significant participants within their respective fields of expertise, both nationally and internationally. The faculty is dominated by a vital research culture and high levels of scientific production.

The faculty has about 200 employees, 90 PhD students and 650 students.
About the position
Faculty of Environmental Sciences and Natural Resource Management (MINA) at Norwegian University of Life Sciences (NMBU) has a vacant 2.5-year Postdoctoral position to study methods for authenticating meat quality features linked to freeze damage and other meat/muscle tissue degenerations. The position is funded by the Norwegian Research Council of Norway (project title: "Food Inspector").
You will develop and test technologies that are based on electrophysiological and microscopic techniques established for clinical and research purposes but not yet realized for food quality monitoring.
Here you will work closely with a large network that brings together researchers at NMBU, University in Oslo, partners at the Norwegian Meat and Poultry Research Centre as well as scientific and industry partners from Norway and other European countries. This will give you a great opportunity to build your own network within academia and industry. As the project ultimately aims at developing commercial solutions, we seek applicants with a well-developed critical thinking enabling them to honestly evaluate promises and also risks linked to diagnostic innovations the team establishes.
Main tasks
The main purpose of the Postdoctoral position is to qualify for work in high-level scientific positions. A PhD degree is required.
Main tasks:
You will conduct studies on freeze- and other treatment related food quality defects in meat and fish using an array of novel and well-established test methods.
Specific tasks include:
planning and conducting experiments in the lab and also in food production facilities
use of standard food quality measurements and of electrophysiological and microscopic setups
supervising of undergraduate students
scientific communication (talks, writing publications)
communication with industry and partners that develop commercialization strategies
Qualification requirements, desired experiences, knowledge and personal qualities
Required Academic qualifications
Training and hands-on-experience in relevant fields such animal physiology including muscle and neurophysiology, food science and technology, physics or electronics. At least two of the named areas must be covered
You have learned to take lead in communicating your own research (writing and presentation skills)
Experience with statistical/ chemometric methods
Good English skills, both written and oral
The following experiences and skills will be emphasized:
You are eager to learn new methods and to work confidently in an interdisciplinary partner network
Good communication skills
Independence, resourcefulness, critical thinking and relevant interpersonal skills necessary for productive team working
Remuneration and further information
The position is placed in government pay scale position code 1352 Postdoctoral Fellow, wage framework 24 (salary grade 59-65) (NOK 523.200-583.900), depending on qualifications. Seniority Promotion in position.
For more information, please contact:
Application
To apply online for this vacancy, please click on the 'Apply for this job' button above. This will route you to the University's Web Recruitment System, where you will need to register an account (if you have not already) and log in before completing the online application form.
Application deadline: 08.07.2020
With the application, you will include an application letter, curriculum vitae, copies of degree certificates and transcripts of academic records (all certified), and a list of at least two persons who may act as references (with phone numbers and E-mail addresses; all to be send electronically).
Other scientific documentation (thesis, up to 10 publications) should be included electronically within the application deadline. NMBU may require further documentation, e.g. proof of English proficiency.
Printed material which cannot be sent electronically should be sent by surface mail to Norwegian University of Life Sciences, MINA, P.O. Box 5003, NO-1432 Ås, within 08.07.2020. Please quote reference number 20/02298.
Applicants invited for an interview will be asked to present verified copies of diplomas and certificates.