LEDIG STILLING VED NMBU
Postdoctor in comparative genomics
Deadline: 01.11.2021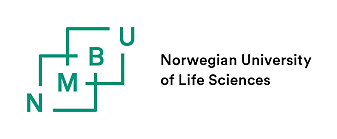 Norwegian University of Life Sciences
NMBU has a particular responsibility for research and education that secures the basis for the life of future generations. Sustainability is rooted in everything we do and we deliver knowledge for life. NMBU has 1,800 employees of which about 250 phd scholarships and 6,000 students. The university is divided into seven faculties.

NMBU believes that a good working environment is characterised by diversity.

We encourage qualified candidates to apply regardless of gender, functional ability, cultural background or whether you have been outside the labour market for a period. If necessary, workplace adaptations will be made for persons with disabilities.

More information about NMBU is available at www.nmbu.no.


About The Faculty of Biosciences


The Faculty of Life Sciences (BIOVIT) aims to help shape the future food- and bio-production of through teaching and research within biology and sustainable production and use of plants, livestock and fish. The faculty has an annual turnover of approx. 250 million kroner. The faculty is organized into nine research sections: Genome biology, Breeding and Quantitative Genetics, Ruminant Nutrition and Physiology, Ethology and Animal Environment, Nutrition and Physiology, Agroecology, Genetics and Plant Breeding, Plant Protection and Food Crops, Pant Biology and Biotechnology. The faculty has seven large and small research centers and laboratories, including a center for outstanding innovation (CFI) - Foods of Norway. The faculty is responsible for bachelor's and master's degrees in Aquaculture, Biology, Animal Science and Plant science as well as English-language master's degrees in Agroecology, Plant Sciences, Feed Manufacturing Technology and Genome Sciences. The faculty is responsible for PhD degrees in animal science and plant science. The faculty currently has about 550 bachelor and master students and 90 PhD students. The faculty has about 220 employees and its own faculty administration.
Do you want to help us expand our knowledge about eukaryote genomes?
About the position
The Department of Animal and aquacultural sciences, Faculty of Biosciences at the Norwegian University of Life Sciences (NMBU) has a vacant 2 year Post Doctoral–position related to comparative genomics.
The research project
The selected candidate will work on genome assemblies and functional omics data generated within the project EBP-Nor. This project aims to sequence and explore the genome diversity of eukaryote species found in and around Norway. EBP-Nor is a Norwegian contribution to the global effort to sequence all eukaryotic life on earth.
This Post Doctoral–position is placed in the Genome Biology research group, which has a particular focus on production biology species within EBP-Nor. This includes aquaculture seaweed and fish, as well as a range of fungi used for biotechnological production.
The selected candidate is therefore expected to address key knowledge gaps in the genome biology and evolution of the focal production biology genomes in the EBP-Nor project. Yet, within this general production biology framework, we expect the candidate to lead and develop their own research program in collaboration with the larger project team.
The research group
The successful candidate will join the multidisciplinary Genome Biology research group, which possess expertise in genetics, evolutionary and comparative genomics, bioinformatics and systems biology. This group includes 2 full-time professors, 2 associate professors, 22 postdocs/researchers, 13 PhD students and 10 research technicians. The group has a track-record in high-impact publishing and development of invaluable genomic resources for agricultural and marine species.
Main tasks
The main purpose of the post-doctoral position is to qualify for work in high-level scientific positions.
The candidate will:
participate in administration and organization of data generation activities within the EBP-Nor project
design and perform large scale comparative genomics analyses to address key knowledge gaps related to the biology or evolution of key production biology species sequenced by EBP-Nor
disseminate research in leading scientific journals in the field
Competence
Required qualifications and competences:
A PhD in genomics, bioinformatics, genome science or similar
Track record in large scale comparative genomics research
Fluency in at least one programming language (e.g. R, python, perl, etc)
Desired qualifications and competences:
Experience with analyses that integrates functional omic's data in a comparative genomics framework
Strong statistical skillset
Experience with genome assembly and annotation
experience in contributing to the design / writing of research projects
Personal skills:
Ability for independent work displaying initiative and careful creative thought.
Analytical and academic approach to research questions
Good collaborative/social skills
Applicants must be proficient in English, both written and spoken.
Remuneration and further information
The position is placed in government pay scale position code 1352 Postdoctoral Fellow, wage framework 24 (salary grade 59-77) (NOK 523.200-741.300), depending on qualifications. Seniority Promotion in position.
See also srsandve.org and cigene.no for more information of the research activities at the Genome Biology research group.
Pursuant to the Personal Data Act, we will hereby notify you that the report of the expert committee will be sent to all applicants.
For further information, please contact:
Dr. Simen Rød Sandve, Associate Professor, E-mail: [email protected]; phone +47 94870082
Information for PhD applicants and general information to applicants
Application
To apply online for this vacancy, please click on the 'Apply for this job' button above. This will route you to the University's Web Recruitment System, where you will need to register an account (if you have not already) and log in before completing the online application form.
Application deadline: 1/11.2021
Applicants must also enclose documentation of their educational competence, called an educational directory. See NMBU's guide for applicants and members of the expert committee for documentation and assessment of educational competence for a position as professor.
Printed material which cannot be sent electronically should be sent by surface mail to Norwegian University of Life Sciences, Faculty of Life Sciences, P.O. Box 5003, NO-1432 Ås, within 01.11.2021. Please quote reference number 21/05072.
Applicants invited for an interview will be asked to present verified copies of diplomas and certificates.