Ledig stilling ved NMBU
PhD scholarship within bioprocess technology
Deadline: 16.02.2020
Do you want do develop novel enzymatic processes for saccharification of wood?
About the position
The Faculty of Chemistry, Biotechnology and Food Science (KBM) at the Norwegian University of Life Sciences (NMBU) has vacant a 3-year PhD position.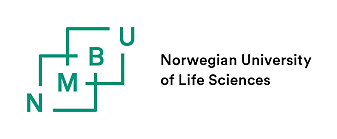 Norwegian University of Life Sciences
NMBU has a special responsibility for research and education that ensures the basis of life for future generations.

Sustainability is rooted in everything we do and we provide knowledge for life.

NMBU has 1700 employees and 5200 students and is organized in seven faculties. NMBU has a campus in Ås and in Oslo. In the autumn of 2020 we are co-located on Ås. Further information on NMBU is available at www.nmbu.no.


About KBM


The Faculty of Chemistry, Biotechnology and Food Science (KBM) employs about 160 people. Currently about 50 PhD students are enrolled into our PhD program. KBM represents a broad range of scientific fields encompassing basic natural sciences such as microbiology, chemistry, biochemistry as well as the application of these towards food chemistry, technology and safety, biotechnology, bioprocessing and environmental issues. The Faculty is responsible for education, research and information within our fields of expertise and also has state-of-the-art instrumentation to perform research within these fields. KBM collaborates in networks and research projects both nationally and internationally.

Further information: https://www.nmbu.no/en/faculty/kbm
The position is part of Bio4Fuels, a national center of excellence focusing on research on biofuels and value-added products from lignocellulosic biomass. Bio4Fuels is funded by the Research Council of Norway's scheme for Centers for Environmentally-friendly Energy Research (FME).
The research is carried out by seven Norwegian research partners in cooperation with more than 40 user partners (leading national and international industries, public bodies, NGOs), as well as leading international research partners. For further information, see: https://www.nmbu.no/bio4fuels.
A central part of the project will be to understand the role of LPMOs during saccharification processes, and we are looking for candidates who are familiar with applied enzymology.
Main tasks
Important tasks will be:
Pretreatment of lignocellulosic biomass
Enzymatic saccharification
Combined enzymatic- and fermentation processes
Various carbohydrate analyses
Cooperation with other research groups in Bio4Fuels
Write scientific publications
The purpose of the PhD fellowship is research training leading to the successful completion of a PhD degree. The fellowship requires admission to the PhD program at KBM.
Qualification requirements, desired experiences, knowledge and personal qualities
The successful applicant must meet the conditions defined for admission to a PhD programme at NMBU. The applicant must have an academically relevant education corresponding to a five-year Norwegian degree programme, where 120 credits are at master's degree level. The applicant must have a documented strong academic background from previous studies and be able to document proficiency in both written and oral English. For more detailed information on the admission criteria please see the PhD Regulations and the relevant PhD programme description. The applicant must document expertise and interest in the research subject.
Required Academic qualifications
Master degree in biotechnology or similar
Training and research experience in enzymology
The following experiences and skills are considered favourable:
Experience in biomass processing, preferably lignocellulosic materials
Knowledge about fermentors and fermentation processes
Experience with redox enzymes
Relevant analytical competence
Student/research exchange abroad
Knowledge of a Scandinavian language
Personal qualities:
We are looking for a candidate who is ambitious, curious and motivated do a PhD in a strong research environment. The ideal candidate will combine (and be able to document) the following personal qualities:
Hard-working, ambitious and accurate.
Creative and independent
Genuinely interested in scientific research and its industrial applications.
Good social and collaborative skills
Good communicative skills, orally and written, in English
Practical skills
Remuneration and information
The position is placed in government pay scale position code 1017 PhD Fellow. PhD Fellows are placed in pay grade 54 (NOK 479.600) on the Norwegian Government salary scale upon employment and follow ordinary meriting regulations.
Employment is conducted according to national guidelines for University and Technical College PhD scholars.
For further information, please contact:
Professor Svein Horn at [email protected] or check out the web-page for the research group: https://www.nmbu.no/en/faculty/kbm/research/groups/btb
Information for PhD applicants and general Information to applicants
Application
To apply for this vacancy, please go to www.jobbnorge.no and register a new user if necessary. Then, find the position, and click the 'Apply for this job' button. This will route you to the online application form. Fill in the required personal information and the application letter. For simplicity, you do not have to complete the academic CV in the online system. Instead, upload your complete CV as a pdf file along with an application letter, degree certificates and transcripts of academic records.
Application deadline: 16.02.2020
Applicants invited for an interview will be asked to present verified copies of diplomas and certificates.