Ledig stilling ved NMBU
PhD scholarship in International Environment and Development Studies with focus on the Politics of Renewable Energy Development
Deadline: 29.03.2020
We seek applicants with research interest in the politics of renewable energy development.
About the position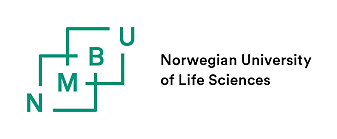 Norwegian University of Life Sciences
NMBU has a special responsibility for research and education that ensures the basis of life for future generations.

Sustainability is rooted in everything we do and we provide knowledge for life.

NMBU has 1700 employees and 5200 students and is organized in seven faculties. NMBU has a campus in Ås and in Oslo. In the autumn of 2020 we are co-located on Ås. Further information on NMBU is available at www.nmbu.no.


About LANDSAM


The Faculty has 1300 students and 180 staff and is a multidisciplinary academic faculty with strong national and international connections.

The Faculty consists of five departments. The departments carry out research and education in the following fields: urban and regional planning, property management and law, landscape architecture, international environment and development studies, and public health.

The faculty has eleven study programs and two research education programs. Some of these are taught in Norwegian with a national focus and others in English with an international focus. The faculty also has a strong research record with a large portfolio of externally funded research projects.

The Faculty has 1300 students, 60 PhD candidates and 180 staff. It consists of five sub-units, carrying out research and education in the fields of urban and regional planning, property management and law, landscape architecture, international environment and development studies, and public health.

The faculty runs two PhD programmes:
Society, Development and Planning
International Environment and Development Studies

The Department of International Environment and Development Studies is a leading educational and research institution in Norway, conducting world class and highly internationalized critical interdisciplinary research across the fields of International Relations, Environment and Global Development Studies, focusing on global challenges at the intersection between social and natural processes.

The department is organized into four research clusters: rights and power in development, climate change and agricultural development, conflict and human security, and environmental governance.

The Department comprises 31 academic staff, 27 PhD candidates and 400 fulltime students, and is responsible for one Bachelor program, three Master programs, and a PhD program.

For further information regarding thematic areas and ongoing research, please visit: http://www.nmbu.no/noragric/.
The Department of International Environment and Development Studies, Faculty of Landscape and Society at the Norwegian University of Life Sciences (NMBU) has a vacant 3-year PhD–position related to The Politics of Renewable Energy Development.
Many countries in the global south and global north are actively engaged in the implementation of a politics of green energy transition in which there are significant public and private investments being made in the development and deployment of renewable energy technologies (wind, solar, wave, thermal etc.). Commonly these energy developments are argued and supported as concrete responses to the international community's concerns with the impacts of the extraction and burning of fossil fuels on the climate and their commitment to the sustainable development goals. It is argued that through renewable energy development new jobs and opportunities for profit can be made at the same time as addressing concerns regarding emissions and degradation. At the same time, it is becoming increasingly visible that renewable energy developments are not without controversy. In both the global North and global South there are an increasing number of renewable energy projects that are the focus of significant local and national contestation. The claims of the renewable energy industries that they have a different social and environmental impact to earlier non-renewable energy industries are also increasingly being put in doubt as old points of conflict and disagreement have become visible in these contestations i.e. land ownership, recognition of indigenous territories, a lack of consultation and dialogue, limits to resource access rights etc.
The environmental claims of the renewable energy industries are also being increasingly questioned- in particular with regards to the impact of the projects and related infrastructures on local landscape and bio-diversity- and with regards to the sourcing of materials for their technologies (including the extraction of rare earth materials). In short, there is a politics of renewable energy production that demands further research.
The successful candidate will engage empirically with the politics of renewable energy development- a growing interest field at our department and University.
We welcome applicants that
Propose to study specific contexts of renewable energy development in either the global North or South (or comparatively in both).
Demonstrate how individual cases of energy development relate to larger changes in national and global politics, economics and environmental policy.
Not only apply standard social science approaches to the empirical study of the politics of renewable energy development, but make use of new and innovative research methodologies that cross traditional boundaries e.g. combining the use of qualitative social science techniques and visual methods.
Main tasks
It is expected that the appointed candidate will be admitted to the PhD programme in International Environment and Development Studies. The PhD programme consists of mandatory and elective courses with oral and written examinations and a major research component.
The successful candidate is expected to enter a plan for the progress of the work towards a PhD degree during the first months of the appointment, with a view to completing a doctorate within the PhD scholarship period.
Qualification requirements, desired experiences, knowledge and personal qualities
The successful applicant must meet the conditions defined for admission to a PhD Programme at NMBU. For more detailed information please see PhD programme description. The applicant must document expertise and interest in the research subject.
Required qualifications
An academically relevant education corresponding to a five-year Norwegian degree programme, where 120 credits are at master's degree level.
GPA of minimum B and minimum a B for the thesis.
Documented proficiency in both written and oral English (IELTS 7.0 or equivalent)
Documented experience with the use of qualitative methods
Educational background and desired experiences and skills:
Relevant academic fields include – but are not limited to – social anthropology, human geography, comparative politics, science and technology studies, environmental studies, international development studies.
Research experience, or practical work experience, with regards to energy development
Ability to work in an inter-disciplinary research environment
Experience with Visual Methods
Required personal skills:
Well-structured in approach to work and time use
Independent and responsive
Motivated to manage a research project
Willingness to contribute to a growing academic community focused on the politics of the environment and development
Remuneration and information
The position is placed in government pay scale position code 1017 PhD Fellow. PhD Fellows are normally placed in pay grade 54 (NOK 479.600,-) on the Norwegian Government salary scale upon employment and follow ordinary meriting regulations.
Employment is conducted according to national guidelines for University and Technical College PhD scholars.
For further information, please contact:
Information for PhD applicants and general information to applicants
Application
To apply online for this vacancy, please click on the 'Apply for this job' button above. This will route you to the University's Web Recruitment System, where you will need to register an account (if you have not already) and log in before completing the online application form.
Application deadline: 29.03.2020
Applicants will be evaluated on the basis of their academic qualifications, the quality of the draft research proposal and previous research as well as other relevant experience.
A shortlist of applicants will be called for an interview as a part of the evaluation. Applicants invited for an interview are expected to present original diplomas and certificates.
Applications should include:
letter of intent
Research proposal: The proposal should specify the research problem, relevant theory, methods, and a list of references. A work plan or progress plan should not be included. The maximum word count is 1500 (excluding references).
the applicant's complete CV
list of publications (if any)
electronic copy of Master's thesis if available
certified copies of relevant transcripts and diploma's
documentation of English proficiency
names and contact details for two references.