Ledig stilling ved NMBU
PhD position in urban planning
Deadline: 29.03.2020
Are you interested in urban development and planning, and want to understand new ways of living and working?
About the position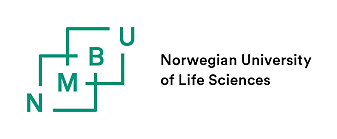 Norwegian University of Life Sciences
NMBU has a special responsibility for research and education that ensures the basis of life for future generations.

Sustainability is rooted in everything we do and we provide knowledge for life.

NMBU has 1700 employees and 5200 students and is organized in seven faculties. NMBU has a campus in Ås and in Oslo. In the autumn of 2020 we are co-located on Ås. Further information on NMBU is available at www.nmbu.no.


About LANDSAM


The Faculty has 1300 students and 180 staff and is a multidisciplinary academic faculty with strong national and
The Faculty has 1300 students, 60 PhD candidates and 180 staff. It consists of five sub-units, carrying out research and education in the fields of urban and regional planning, property management and law, landscape architecture, international environment and development studies, and public health.

The faculty runs two PhD programs:
Society, Development and Planning
International Environment and Development Studies

The Department of Urban and Regional Planning researches both planning practices and the impacts of planning, from the local to the international scale. Our academic staff constitute a highly interdisciplinary group and has a strong national and international network with related teaching and research institutions. The department is responsible for a 5-year master program in urban- and regional planning.
The Department of Urban & Regional Planning, Faculty of Landscape and Society at the Norwegian University of Life Sciences (NMBU) has a vacant 3-year PhD–position related to urban multi-local living and working.
The high extent of virtual and mobile digital services, wide Internet connectivity, and economic structures are radically transforming our ways of living and working. This creates new forms of flexible living and working in multiple places, also called multi-locality. The consequences for people, places and planning need to be further investigated from an interdisciplinary perspective.
The PhD project will focus on multi-local living for job related reasons and/or multi-local working. People have second homes in urban and rural areas and can choose temporary working locations as home office, coffee shops, libraries and co-working spaces. To what extend does multi-locality happen and what are the consequences for people, places and planning?
Main tasks
It is expected that the appointed candidate is admitted to the PhD programme in Society, Development and Planning. The PhD programme consists of mandatory and elective courses with oral and written examinations and a major research component.
The successful candidate is expected to enter a plan for the progress of the work towards a PhD degree during the first months of the appointment, with a view to completing a doctorate within the PhD scholarship period.
The candidate's project will be linked to the ongoing COST action 18214 "The geography of new working spaces and impact on the periphery' (2019-2023)" which focuses on some relevant aspects of the PhD project.
The candidate will be part be part of and participating in the active research groups of the department of urban and regional planning, such as the urban sustainability group.
Qualification requirements, desired experiences, knowledge and personal qualities
The successful applicant must meet the conditions defined for admission to a PhD Programme at NMBU. For more detailed information, please see the relevant PhD programme description.
Required Academic qualifications
An academically relevant education, such as in planning, architecture/landscape architecture, human geography or other social science disciplines with a relevant specialization, corresponding to a five-year Norwegian degree programme, where 120 credits are at master's degree level.
Very good written and oral English.
Very good written and oral skills in a Scandinavian language.
The following experiences and skills will be emphasized:
Be able to work interdisciplinary and with a mixed-method research design
Good skills in qualitative and quantitative research methods
Good skills in using GIS
Experience/education
Required personal skills
Well-structured in approach to work and time use
Independent and responsive
Motivated to manage a research project
Good collaborative skills
Remuneration and information
The position is placed in government pay scale position code 1017 PhD Fellow. PhD Fellows are placed in pay grade 54 (NOK 479.600,-) on the Norwegian Government salary scale upon employment and follow ordinary meriting regulations.
Employment is conducted according to national guidelines for University and Technical College PhD scholars.
For further information, please contact:
Dr. Mina Di Marino, Associate Professors, E-mail: [email protected]; phone +47 41334733
Information for PhD applicants and general information to applicants
Application
To apply online for this vacancy, please click on the 'Apply for this job' button above. This will route you to the University's Web Recruitment System, where you will need to register an account (if you have not already) and log in before completing the online application form.
Application deadline: 29.03.2020
Applicants will be evaluated on the basis of their academic qualifications, the quality of the draft research proposal and previous research as well as other relevant experience. The shortlisted applicants will be called for an interview as a part of the evaluation.
Applications should include:
letter of intent
a draft research proposal not exceeding 1500 words
the applicant's complete CV
list of publications (if any)
copy of Masters thesis
certified copies of relevant transcripts and diploma's
documentation of English proficiency
names and contact details for two references.
Applicants invited for an interview are expected to present original diplomas and certificates.