Ledig stilling ved NMBU
Postdoctoral fellow within Bacillus cereus spore appendages
Deadline: 24.01.2020
We are seeking a highly motivated person who wants to study molecular characterization of surface structures on Bacillus cereus spores in a highly collaborative team
About the position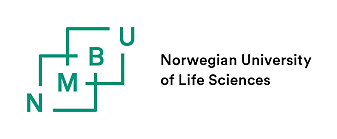 Norwegian University of Life Sciences
NMBU has a special responsibility for research and education that ensures the basis of life for future generations.

Sustainability is rooted in everything we do and we provide knowledge for life.

NMBU has 1700 employees and 5200 students and is organized in seven faculties. NMBU has a campus in Ås and in Oslo. In the autumn of 2020 we are co-located on Ås. Further information on NMBU is available at www.nmbu.no.


About the Faculty of Veterinary Medicine


The Faculty of Veterinary Medicine at NMBU is the country's only veterinary professional education and provide expertise in veterinary medicine and veterinary public health. The Faculty educates veterinarians, animal nurses and doctoral students in Veterinary Science and researches in veterinary medicine and related biomedical fields. We have 500 students and 430 employees.

The Department of Food Safety and Infection Biology consists of three sections with more than 80 employees: Section for Food Safety, Section for Pharmacology and Toxicology, and Section for Microbiology, Immunology and Parasitology. The Department is responsible for providing research-based teaching of veterinary and veterinary nurse students, and for conducting research on a high international level within food safety and animal health. In addition, the department provides services for public and private organizations.

The Faculty of Veterinary Medicine is today located at Campus Adamstuen in Oslo. In June, 20
The Department of Food Safety and Infection Biology (MatInf), Faculty of Veterinary Medicine at the Norwegian University of Life Sciences (NMBU) has a vacant two-year postdoctoral fellow position within molecular microbiology available from January 2020. The position is financed by the Department of Food Safety and Infection Biology.
ProjectSome Gram-positive bacterial species form extremely resistant spores, whose function is to ensure the bacteria's survival through periods that are not favorable for growth. Bacterial spores resist and survive the most extreme stress conditions such as high temperature, high pressure, biocides, UV and gamma irradiation, and spore-forming bacteria are important agents of food spoilage and of food-borne diseases.
They can be regarded as super survivors in the bacterial world as they can survive without nutrients and water for at least hundreds of years. Spores of Bacillus cereus carry long hair-like protrusions (appendages) on the surface, however, the composition, genetic background and biological function of these complex structures are still unknown.
An ongoing project at MatInf aims to characterize the composition and function of the appendages and the postdoctoral fellow will contribute to these studies. The knowledge will be used for development of new strategies for handling spore-related problems within medicine as well as in food production.
Main tasks
The main hypothesis of the project is that the spore appendages are built by a unique biologic machinery during bacterial sporulation and that they have an important function regarding adhesion to both biological and non-biological surfaces, as well as during biofilm formation.
The goal of the project will be to generate new knowledge about the biological and mechanical properties of the spore appendages. The postdoctoral fellow will participate in
planning of the project
performing lab experiments
analyzing, interpreting and presenting results (orally and in written form)
The main purpose of the post-doctoral position is to qualify for work in high-level scientific positions. A PhD degree is required.
Qualification requirements, desired experiences, knowledge and personal qualities
Required Academic qualifications
A PhD in molecular microbiology
The ability and motivation to work independently in lab
Hands-on experience with molecular biology techniques
Knowledge of bioinformatic software
Excellent written and oral English communication skills
The following experiences and skills will be emphasized:
Hands-on experience with fluorescent microscopy and/or EM
Hands-on experience with protein purification and bacterial adhesion studies
Experience with endospore-forming bacteria
Personal characteristics
High degree of motivation and creativity
High work capacity
Good cooperative skills
Remuneration and information
The position is placed in government pay scale position code 1352 Postdoctoral Fellow, wage framework 24 (salary grade 59-70) (NOK 523.200- 640 200), depending on qualifications. Seniority Promotion in position.
For further information, please contact:
general Information to applicants
Application
To apply online for this vacancy, please click on the 'Apply for this job' button above. This will route you to the University's Web Recruitment System, where you will need to register an account (if you have not already) and log in before completing the online application form.
Application deadline: 24.01.2020
Up to ten publications selected by the applicant as most relevant must be attached to the application. If it is difficult to identify the contribution of the applicant in multiple-author publications, a short explanation about the applicant's part of the work is suggested.
Printed material which cannot be sent electronically should be sent by surface mail to Norwegian University of Life Sciences, Faculty of Veterinary medicine, P.O. Box 369 Sentrum NO-0102 Oslo, within 24.01.2020. Please quote reference number 19/05420.
Applicants invited for an interview will be asked to present verified copies of diplomas and certificates.