Ledig stilling ved NMBU
Postdoctoral Fellow within Autonomous Navigation for Robots in Agriculture
Deadline: 01.02.2020
Are you eager to work with state-of-the-art agricultural robots in real farm environments? We are looking for a talented individual to join our team!
About the position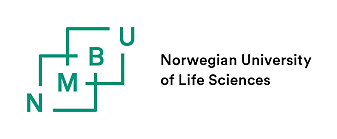 The Faculty of Science and Technology at the Norwegian University of Life Sciences (NMBU) has a vacant two-year position as postdoctoral fellow within autonomous navigation or applications for robots in the agricultural domain.
The postdoctoral fellow will be working on a research and innovation project funded by the Research Council of Norway: "Feed Carrier – Autonomous, robust, and flexible feed delivery robot". Project partners are T. Kverneland & Sønner AS (TKS), Felleskjøpet, Orkel AS, SINTEF Digital and NMBU. The Feed Carrier project aims to develop a robust, ground-based, autonomous feeding robot with an accompanying feed kitchen for cost-effective operation and improved animal health.
A central challenge in the Feed Carrier project will be to develop navigation for both indoor and outdoor use in farm environments, taking collision avoidance for humans, animals and other vehicles into consideration. The postdoctoral fellow will be working on this task in close collaboration with researchers at NMBU and SINTEF. The navigation will be implemented on smaller ground robots (e.g. the Thorvald robot) for testing and development and will be transferred to the system developed by TKS towards the end of the project.
The person appointed to the position will be expected to take an active part in the daily activities of the robotics group at REALTEK.
Main tasks
The main task of the candidate will be to implement safe and robust autonomy in the agricultural environment, and in particular for robots that operate both in the indoor and outdoor domain.
The main activities will be related to one or more of the following topics:
Safe and robust navigation in the agricultural environment. This includes both indoor (without, or with poor GNSS coverage) and outdoor environments.
Obstacle avoidance in a dynamic environment.
Safety, in particular recognition of dangerous situations for the robot and its environment.
Optimal trajectory planning.
Human-robot interaction.
Certification and proven robustness.
System integration.
The main purpose of the post-doctoral position is to qualify for work in high-level scientific positions. A PhD degree is required.
Qualification requirements, desired experiences, knowledge and personal qualities
A relevant degree in Engineering Cybernetics, Robotics, Control, or similar, with very good results, is required. In addition, the candidate must have a completed PhD in a relevant topic and must have shown outstanding achievements through his/her work as a PhD.
Required academic qualifications:
PhD in Engineering Cybernetics, Robotics, Control, or similar.
Proficiency in mathematical modeling, control and statistical methods.
Hands-on experience from implementing algorithms on real systems.
Desired academic qualifications:
Experience with implementing Kalman filters, particle filters, or similar.
Experience with robot design and prototyping.
Experience with navigation algorithms such as waypoint navigation, SLAM, etc.
Experience from large research projects or industry.
Experience with machine vision.
Excellent programming skills, ROS, C/C++, Python
Required personal skills:
Strong communication and cooperation skills.
Proficiency in both spoken and written English
High work capacity
Excellent collaboration skills
Result-oriented and highly motivated
Desired personal skills:
Ability to establish research networks
Ability to work independently under varying conditions
Ability to contribute to a good atmosphere in the research group
The position will be awarded on a competitive basis. Emphasis will be put on personal qualities and potential as a world-class researcher.
Non-Norwegian-speaking candidates must, as a minimum, document proficiency in English. The following tests may be used as such documentation: TOEFL, IELTS or Cambridge Certificate in Advanced English (CAE) or Cambridge Certificate of Proficiency in English (CPE).
Minimum scores are:
TOEFL: 600/ writing 4.5 (paper-based test), 92/ writing 22 (Internet-based test)
IELTS: 6.5, with no section lower than 5.5 (only Academic IELTS test accepted),
CAE/CPE: grade B or A.
Remuneration and information
The position is placed in government pay scale position code 1352 Postdoctoral Fellow, wage framework 24, salary grade 59-67, (NOK 523 200- 605 500), depending on qualifications. Seniority Promotion in position.
For further information, please contact:
general Information to applicants
Application
To apply online for this vacancy, please click on the 'Apply for this job' button above. This will route you to the University's Web Recruitment System, where you will need to register an account (if you have not already) and log in before completing the online application form.
Application deadline: 01.02.2020
Up to ten publications selected by the applicant as most relevant must be attached to the application. If it is difficult to identify the contribution of the applicant in multiple-author publications, a short explanation about the applicant's part of the work is suggested.
Printed material which cannot be sent electronically should be sent by surface mail to Norwegian University of Life Sciences, Faculty of Science and Technology, P.O. Box 5003, NO-1432 Ås, within 01.02.2020. Please quote reference number 19/05980
Applicants invited for an interview will be asked to present verified copies of diplomas and certificates.