Ledig stilling ved NMBU
PhD scholarship within Infection Biology - Host-pathogen interactions in acute hemorrhagic diarrhea syndrome in dogs
Deadline: 15.01.2020
Are you interested in veterinary microbiology and canine diseases?
About the position
The Bacteriology Unit at the Faculty of Veterinary Medicine at the Norwegian University of Life Sciences (NMBU) has a vacant 3-year PhD–position related to Infection Biology.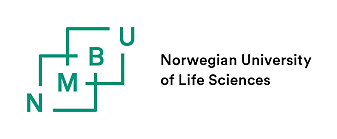 Norwegian University of Life Sciences
NMBU has a special responsibility for research and education that ensures the basis of life for future generations.

Sustainability is rooted in everything we do and we provide knowledge for life.

NMBU has 1700 employees and 5200 students and is organized in seven faculties. NMBU has a campus in Ås and in Oslo. In the autumn of 2020 we are co-located on Ås. Further information on NMBU is available at www.nmbu.no.


About the Faculty of Veterinary Medicine


The Faculty of Veterinary Medicine at NMBU is the country's only veterinary professional education and provide expertise in veterinary medicine and veterinary public health. The Faculty educates veterinarians, animal nurses and doctoral students in Veterinary Science and researches in veterinary medicine and related biomedical fields. We have 500 students and 430 employees.

The faculty consists of the departments Basal and Aquamedicine, Food Safety and Infection Biology, Production Animal Medicine and Sports and Family Animal Medicine. We also run the University Animal Hospital, which is closely linked to our research and education, and receives patients from all over the country.

The PhD position is assigned to the Bacteriology Unit, Faculty of Veterinary Medicine under the supervision of Associate Professor Sabrina Rodriguez Campos. Co-supervisors are Postdoctor Simen Foyn Nørstebø (Bacteriology Unit), Associate Professor Ellen Skancke (SportFaMed), Senior researcher Hannah Jørgensen (Norwegian Veterinary Institute). The Research group has a good national and international network. The workplace will be on Campus Adamstuen in Oslo until mid-June 2020 but will move to Campus Ås thereafter.

NMBU Veterinary College is today located at Campus Adamstuen in Oslo. In August, 2020, we move into new beautiful premises at Campus Ås.
We are looking for a motivated PhD candidate to study the possible cause of acute hemorrhagic diarrhea syndrome in dogs, a disease of seasonal occurrence that attracted vast media attention last fall. The project includes clinical follow-up of patients from fall 2019 as well as investigation of host-pathogen interactions by in vitro laboratory-based models.
In August and September 2019, an increase in cases of Acute Hemorrhagic Diarrhea Syndrome (AHDS) in dogs in Southeastern Norway was observed. A range of possible infectious causes, as well as intoxication, were ruled out based on clinical and pathological findings, microbiological culture and molecular diagnostics. To date, the only common observation is the high prevalence of Providencia alcalifaciens, often in co-presence with Clostridium perfringens.
During the offered 3-year project "Host-pathogen interactions in acute hemorrhagic diarrhea syndrome in dogs" financed by the Faculty of Veterinary Medicine at NMBU the PhD candidate will study predisposing factors of AHDS in dogs by following up the canine patients from fall 2019 and compare with healthy dogs. The PhD candidate will study host-pathogen interactions of P. alcalifaciens in single infection and possibly co-infection with C. perfringens in canine intestinal epithelial cells (cIECs) to characterize invasiveness and the role of cytolethal distending toxin (CDT). Part of the cell line work will be conducted during a research stay in the United Kingdom.
The project will be embedded in the recently established AHDS research group - a collaborative effort between the pre- and paraclinical and clinical departments at NMBU and the Norwegian Veterinary Institute.
Main tasks
Clinical follow-up of AHDS patients from fall 2019 with questionnaires from the same patient group and healthy control dogs and assessment of the prevalence of P. alcalifaciens.
Selection of relevant study strains of P. alcalifaciens based on existing whole genome sequence data.
Selection of relevant study strains of C. perfringens based on genotyping results of toxin genes.
Assessment of invasiveness and definition of roles of CDT of P. alcalifaciens in cIECs.
Determining the suitability of cIECs to study co-infection of P. alcalifaciens and C. perfringens.
Compulsory training covering a minimum of 30 ECTS credits in accordance with regulations on the PhD degree at NMBU. The education must be in line with international standards, with the completion of a scientific work, training in professional dissemination and introduction to research ethics, science theory and method of science.
Successful completion of a mid-term evaluation and mid-term course.
The PhD candidate will learn to plan experiments, analyze and interpret results and present the results for international publication. Three international peer-reviewed publications will be prepared.
Qualification requirements, desired experiences, knowledge and personal qualities
The successful applicant must meet the conditions defined for admission to a PhD programme at NMBU. For more detailed information on the admission criteria please see the PhD Regulations and the relevant PhD programme description.
Required Academic qualifications
Degree in Veterinary Medicine eligible for Norwegian veterinary authorization
Proficiency in English, both written and spoken (please see English language requirements in PhD regulations at NMBU).
The following experiences and skills will be favored:
Strong interest in microbiology
Previous laboratory and research experience including bacteriological culture and/or cell culture is an advantage
You need to have:
Interest and high motivation in research
High work capacity
Ability to collaborate, but also work independently
Strong communication and cooperation skills
Remuneration and information
The position is placed in government pay scale position code 1017 PhD. Fellow. PhD. Fellows are normally placed in pay grade 54 (NOK 479.600,-) on the Norwegian Government salary scale upon employment and follow ordinary meriting regulations.
Employment is conducted according to national guidelines for University and Technical College PhD scholars.
For further information and a deliberation for the position, please contact:
Dr. Sabrina Rodriguez Campos, Associate Professor, E-mail: [email protected]; phone +47 67 23 19 66
Information for PhD applicants and general Information to applicants
Application
To apply online for this vacancy, please click on the 'Apply for this job' button above. This will route you to the University's Web Recruitment System, where you will need to register an account (if you have not already) and log in before completing the online application form.
Application deadline: 15.01.2020
Applications should include (electronically) a letter of intent, curriculum vitae, copies of degree certificates and transcripts of academic records (all certified), and a list of two persons who may act as references (with phone numbers and e-mail addresses). The relevant NMBU Department may require further documentation, e.g. proof of English proficiency.
Printed material which cannot be sent electronically should be sent by surface mail to the NMBU Veterinærhøgskolen, Postboks 369 sentrum, NO-0102 OSLO, within 15.01.2020.

Please quote reference number 19/05852.