LEDIG STILLING VED NIVA
PhD student in Ecotoxicology
Deadline: 08.10.2021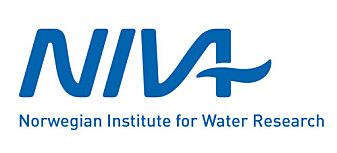 Norwegian Institute for Water Research
The Norwegian Institute for Water Research (NIVA) is Norway's leading research institute for the aquatic environment, working across a wide range of environmental, climate and resource issues. Our high-quality research is characterised by its relevance, and its holistic and interdisciplinary approach, combining research with monitoring, assessment, problem solving and consulting. The NIVA group has approximately 400 employees and is headquartered in Oslo, with branches in Bergen, Grimstad, Hamar and Copenhagen, together with a marine research station in Drøbak, and subsidiaries in Tromsø, Chile and China.
The section for Ecotoxicology and Risk Assessment at the Norwegian Institute for Water Research (NIVA), performs research in ecotoxicology, microbiology, cell biology, toxicogenomics as well as chemical and environmental hazard and risk assessment. The section currently offers a 3 year PhD student vacancy with the field of alternatives to animal testing. The student will develop cell-based fish bioassays to be used in toxicity tests and bioconcentration assessment. The candidate is further offered to develop skills within highly advanced microscopy techniques, toxicogenomic, metabolomics and bioinformatic analyses.
The PhD student position will be 100% funded by SPHERTOX (NFR Project: 324794) as a main project for three years.SPHERTOX is a Research Council of Norway funded ground-breaking research project with the aims to develop alternative (non-animal) cell-based bioassays for fish as a next generation approach to facilitate chemical safety evaluation. For more details about the project, please check the project website here.The PhD student will be employed in the Section of Ecotoxicology and Risk Assessment.
Main tasks
The main tasks of the PhD student will be:
Development of cell-based in vitro methods to study interactions with cellular membranes, uptake mechanisms, cellular localization and toxicity of chemicals that can be used to predict toxic effects in vivo
Conduct cell-based laboratory work, developing novel methods for both acute and long-term fish toxicity, assess bioconcentration potential of chemicals using developed methods, toxicogenomic and metabolomic
Analyses, and basic statistical and bioinformatic analyses
The PhD student is expected to publish the results in peer-reviewed scientific papers, disseminate the work at national and international conferences and provide support to other colleagues at NIVA. The PhD student will be conducting all experimental work (termination of fish, cell isolation, culturing, exposure etc.) and is expected to drive to NIVA's marine research station located at Solbergstrand Drøbak.
Qualifications
A MSc degree in ecotoxicology, environmental toxicology, molecular biology, cell biology and/orbiochemistry, accredited with the grade B or higher
Relevant experience in ecotoxicological/biomedical studies, molecular/cellular bioassaysRNA/DNA sequencing and statistical analysis
Candidates with relevant skills within in vitro biology and basic bioinformatics will be prioritizedfor consideration
Candidate is required to have a driver's license B
Excellent communication and dissemination skills
Excellent written and spoken English are required
Personal abilities We are looking for an enthusiastic, goal-oriented candidate with good communication skills, who wishes to work in a broad, interdisciplinary and international research group with colleagues from a range of backgrounds. Inter-personal relations skills, as well as ability to conduct good teamwork and sharing of resources are important.

NIVA offers
Exciting and stimulating tasks in a leading national water science research institute with great social significance
To be part of a network of national and international researchers
An opportunity for professional and personal development
A multicultural, social and creative work environment
Good pension, welfare and insurance schemes, and competitive wages
Webcruiter ID: 4428687151
Contacts:
Maria Hultman (Researcher), +47 982 15 422