Ledig stilling ved NIVA
PhD position in Ecotoxicology
Deadline: 28.05.2020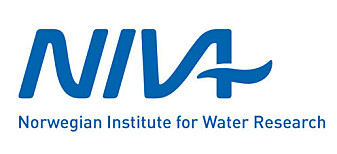 Norwegian Institute for Water Research
The Norwegian Institute for Water Research (NIVA) is Norway's leading research institute for the aquatic environment, working across a wide range of environmental, climate and resource issues. Our high quality research is characterised by its relevance, and its holistic and interdisciplinary approach, combining research with monitoring, assessment, problem solving and consulting. The NIVA group has approximately 400 employees and is headquartered in Oslo, with branches in Bergen, Grimstad, Hamar and Copenhagen, together with a marine research station in Drøbak, and subsidiaries in Tromsø, Chile and China
The Norwegian Institute for Water Research (NIVA) is offering a PhD Student position with a focus on "Moving from micro to nanoplastics: biological impacts in aquatic ecosystems".
We are looking for a highly motivated PhD candidate with an excellent academic background in ecotoxicology and environmental sciences who seeks an opportunity to conduct research in an international and collaborative research group.
The duration of the PhD contracts is 3 years.
Tasks
This PhD will be a part of an interdisciplinary effort that aims to design environmentally relevant exposure scenarios to assess the potential bioavailability, accumulation and toxicological impacts of different sized plastics using aquatic organisms at the highest risk of exposure, with a particular focus on endocrine disruption.
The main objectives for this PhD project are:
Development of cell-based in vitro methods to study interactions with cellular membranes, uptake mechanisms, cellular localization and toxicity of plastic particles that can be used to predict toxic effects in vivo;
Evaluation of long-term impact of microplastics and isolated leachates in mussels Mytilus spp to understand if chemical additives and not the polymeric components of plastics are the main drivers of adverse effects, with a focus on if these leachates cause endocrine disruption;
Study the bioavailability, uptake, accumulation and toxicity of small plastic particles originated from environmental degradation in mussels Mytilus spp. to understand at what size do particles become toxicologically relevant;
Perform an ecologically oriented hazard assessment based on multi-trophic mesocosm studies mimicking natural compartments to address the ecological impact of small sized plastic particles and chemical additives on key species and ecosystems, focusing on potential for endocrine disruption.
Qualifications
Hold a master's degree in (eco)toxicology, marine biology or similar fields. The average grade point for courses included in the Master's degree must be B or better in the Norwegian educational system.
Proficiency in oral and written English. Knowledge of Norwegian is advantageous but not a prerequisite
Experience with planning and execution of scientific experiments, especially ecotoxicity testing with aquatic invertebrates. Emphasis will be given to candidates with experience with bivalve species.
Experience with techniques related to flow cytometry and the use of fluorescent probes.
Experience and knowledge in performing bioassays (e.g. micronucleus, enzymatic assays, etc.) and statistical analysis.
A driver´s license.
The following skills are desirable but not a prerequisite:
Prior experience with particle-related research, in particular ecotoxicity testing and detection in environmental samples.
Experience with method development and implementation.
Previous experience of working in a Good Laboratory Practise (GLP) laboratory
Personality
The candidate needs to be proactive, independent, creative and cooperative, with a will to work in an international and multicultural environment in a broad scientific research group. Good communication and inter-personal relations skills, as well as ability to conduct good teamwork and sharing of resources are important.
NIVA offer
Challenging work tasks in a nationally leading research institution.
NIVA is member of CIENS, a newly founded centre for Environmental and Social Research, which is a strategic research collaboration between independent research institutes and the University of Oslo.
New and modern research facilities centrally located in Oslo
Good pension and insurance policies
A good working environment
Webcruiter ID: 4234178982
Contacts:
Adam Lillicrap (Research Manager), +47 982 15 407
Tânia Cristina Gomes (Researcher), +47 982 15 423