LEDIG STILLING VED NMBU
Postdoctoral position within Urban Runoff Management
Deadline: 30.11.2022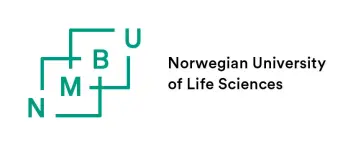 Norwegian University of Life Sciences
NMBU has a particular responsibility for research and education that secures the basis for the life of future generations. Sustainability is rooted in everything we do and we deliver knowledge for life. NMBU has 1,900 employees of which about 500 phd scholarships and 6,700 students. The university is divided into seven faculties.

NMBU believes that a good working environment is characterised by diversity.

We encourage qualified candidates to apply regardless of gender, functional ability, cultural background or whether you have been outside the labour market for a period. If necessary, workplace adaptations will be made for persons with disabilities. More information about NMBU is available at www.nmbu.no.


About The Faculty of Science and Technology


The Faculty of Science and Technology (REALTEK) develops research-based knowledge and educates civil engineers and lecturers needed to reach the UN's sustainability goals. We have approximately 150 employees, 70 PhD students and soon 1500 students. The education and research at REALTEK cover a broad spectrum of disciplines.

This includes data science, mechanics and process engineering, robotics, construction and architecture, industrial economics, environmental physics and renewable energy, geomatics, water and environmental engineering, applied mathematics as well as secondary school teacher education in natural sciences and use of natural resources such as in agriculture, forestry and aquaculture. The workplace is in Ås, 30 km from Oslo.

What is it really like to work at the Faculty of Science and Technology (REALTEK) at NMBU?

- Guided tour of the Faculty of Science and Technology on Vimeo
Help the world to protect water quality from urban runoff!
About the position
The Faculty of Science and Technology has a 3-year postdoctoral position within urban runoff management. The faculty funds this position for applied research, where the idea originates with the researcher leveraging the knowledge of process analytics in water treatment, urban hydrology, and resource recovery. The position covers 2-year research and 1-year teaching and/or institutional service.
The research should focus on treatment processes for diffuse pollution in urban runoff and connect with understanding pollutants' fate, quantification, and transport. The research should impact the design and evaluation of Best Management Practices (BMPs) for treating pollutants in urban runoff.
Being primarily affiliated with the group on Analytics in Water Treatment, the postdoctoral fellow will be involved in collaborative research with the groups on Water Transport and Resource Recovery.
The research group on Analytics in Water Treatment integrates data science into process research. Water Transport group works with sustainable stormwater and infrastructure asset management. Resource Recovery group deals with decentralised & nature-based solutions, recovery of energy and valuable compounds.
Main tasks
Conducting research of quality and quantity that contributes substantially to the scientific discipline of Urban Runoff Management and qualifies for advanced academic positions
Contributing to the collaborative research program on Urban Runoff Management between three research groups: Analytics in Water Treatment, Water Transport, and Resource Recovery
Advancing water science through publications in peer-reviewed journals and presenting your work at international conferences
Project management and coordination
Contributing to research and equipment grant proposals
Co-supervising and mentoring Master and PhD students
Balancing 2-year research with 1-year of teaching and institutional service
Competence
Required academic qualifications
PhD Degree in Environmental Engineering, Urban Hydrology, Water and Wastewater Treatment Technology/Engineering, Hydraulic Engineering, or other fields relevant to Urban Runoff Management
Fluency in written and spoken English
Promising publication record
Desired qualifications:
Research experience in urban runoff, monitoring and treatment of pollutants, including field and laboratory work
Engineering experience with the design of Best Management Practices, modelling fate, transport, and treatment of pollutants
BigData analysis and modelling and use of statistical software like Python, R, MatLab or similar environments
Project management experience
Experience with student supervision
Grant writing experience
Experience with popular science dissemination of research insights
Skills in Norwegian or other Scandinavian languages will be an extra advantage. You also need to be able to work as a multidisciplinary cross-team member.
Remuneration and further information
The position is placed in government pay scale position code 1352 Postdoctoral Fellow, wage framework 24 (salary grade 59-67) (NOK 544.400-626.300), depending on qualifications. Seniority Promotion in position.
We offer opportunities for research career development in a dynamic team across three research groups with a broad international network:
Counselling and active support by co-principal investigators from three research groups
Mentoring by internal and external scientists
Rich networking opportunities through the Water Harmony network of 81 research organisations in 51 countries
Training to acquire academic, technical, and transferable skills, including project management and grant writing
Facilitated access to research equipment, resources, facilities, fieldwork, and background and results needed for research activities
Relocation support for international researchers:
NMBU supports international researchers with practical arrangements pre-arrival, on arrival, and during stay
EURAXESS Norway provides information, assistance, and services free of charge to mobile researchers via this link
Employment at NMBU and residence in Norway longer than 12 months provide the basis for membership in the National Insurance Scheme
Our social security system supports families with parental benefits, cash-for-care benefits for parents, and care benefit days. Other benefits include sickness benefits and pension rights
NMBU provides travel insurance for work-related travels
The faculty will assist with finding accommodation. NMBU has several living units and guest apartment
You may send your inquiries about this position via the online form, and one of the co-principal investigators or HR officers will contact you.
We will follow up with candidates directly after receiving specific requests.
General Information to applicants
Application
To apply online for this vacancy, please click on the 'Apply for this job' button above. This will route you to the University's Web Recruitment System, where you will need to register an account (if you have not already) and log in before completing the online application form.
Application deadline: 30.11.2022
Your application must include a CV and brief research proposal that connects at least one topic from the thematic areas of three research groups listed in the proposal template. Both CV and research proposal must follow the templates and requirements provided below.
Applicants invited for an interview will be asked to present verified copies of diplomas and certificates.
Publication list and texts (or DOIs) of up to 10 highlighted publications must be included. If it is difficult to identify the applicant's contribution in multiple-author publications, a short explanation about the applicant's part of the work is suggested.
Templates
Printed material which cannot be sent electronically should be sent by surface mail to Norwegian University of Life Sciences, Faculty of Science and Technology P.O. Box 5003, NO-1432 Ås, within 30.11.2022.

Please quote reference number 22/04368.