LEDIG STILLING VED NMBU
PhD scholarship within genetics and plant breeding
Deadline: 31.05.2022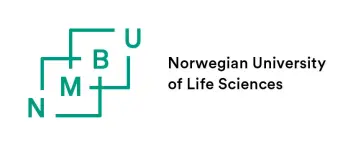 Norwegian University of Life Sciences
NMBU has a particular responsibility for research and education that secures the basis for the life of future generations. Sustainability is rooted in everything we do and we deliver knowledge for life. NMBU has 1,900 employees of which about 300 phd scholarships and 6,700 students. The university is divided into seven faculties.

NMBU believes that a good working environment is characterised by diversity.

We encourage qualified candidates to apply regardless of gender, functional ability, cultural background or whether you have been outside the labour market for a period. If necessary, workplace adaptations will be made for persons with disabilities. More information about NMBU is available at www.nmbu.no.


About The Faculty of Biosciences


The Faculty of Biosciences (BIOVIT) aims to help shape the future food- and bio-production through teaching and research within biology and sustainable production and use of plants, livestock and fish. The faculty has an annual turnover of approx. 250 million kroner. The faculty is organized into nine research sections: Genome Biology, Breeding and

Quantitative Genetics, Ruminant Nutrition and Physiology, Ethology and Animal Environment, Animal Nutrition and Physiology, Agroecology, Genetics and Plant Breeding, Plant Protection and Food Crops, Plant Biology and Biotechnology. The faculty has seven large and small research centers and laboratories, including a Center for Outstanding Innovation - Foods of Norway. The faculty is responsible for bachelor's and master's degrees in Aquaculture, Biology, Animal Science and Plant science as well as English-language master's degrees in Agroecology, Plant Sciences, Feed Manufacturing Technology and Genome Sciences.

The faculty is responsible for PhD degrees in animal science and plant science. The faculty currently has about 690 bachelor and master students and 90 PhD students. The faculty has about 240 employees and its own faculty administration.
PhD position within nitrogen-fixing Alfalfa
About the position
The Department of Plant Sciences, Faculty of Biosciences at the Norwegian University of Life Sciences (NMBU) has a vacant three-year PhD–position related to genetics and plant breeding.
Nitrogen-fixing legumes are indispensable for the transition to an environmentally and economically sustainable agri-food system, as they strongly reduce the need for application of synthetic N fertilizer. Moreover, legumes are rich in protein, a limited resource, of which Norway currently import large amounts. The efforts to produce genetically improved legume varieties through plant breeding has been limited so far. However, the current focus on sustainable agriculture, protein crops and plant-based food has stirred an increased interest from both farmers and plant breeding companies. Plant breeding will gain considerable efficiency including prediction modelling in the breeding process. With such models, traits and breeding values of selection candidates can be predicted on the basis of genomic information or image information.
This PhD position is focusing on the perennial forage legume lucerne (alfalfa) and is partly associated with the project DIVERSILIENCE. This is a collaboration between partners in seven European countries which addresses how we can achieve resilient crop production by utilizing crop genetic diversity at several levels from species to populations and plant communities. In DIVERSILIENCE we will work with a broad collection of genotyped half-sib families based on European elite material of luserne, which we will characterize under Norwegian growing conditions. We are particularly interested in phenological development, yield and winter survival. These three aspects of plant performance are strongly interlinked and of prime importance in the adaptation of perennial crops to the future Nordic climate.
In addition to being involved with recording plant traits in a field experiment, the employed PhD student will develop high-throughput phenotyping for lucerne, using unmanned aerial vehicle (UAV) imaging. By combining trait, image and genotyping data, the PhD student will estimate various genetic parameters and develop genomic prediction models for the recorded traits as well as image-based prediction models for a few selected traits. In addition, the PhD student will conduct a complementary study of a historic material of lucerne from the breeding work done at the breeding company Graminor from 1979. With a common garden experiment, as well as population level genotyping, the student will characterize the genetic shift that has occurred and identify traits that have been under selection. The PhD student is expected to stay at CREA (Council for Agricultural Research and Economics) in Italy for a short period to receive training in genomic prediction.
The applicant is made aware that an application for a PhD position at NMBU is at the same time an application for admission to a PhD programme at the institution. The documentation that is necessary to ensure that the admission requirements are met must be uploaded as an attachment.
Main tasks
Participate in the DIVERSILIENCE field experiment
Conduct a field experiment with historic breeding material
Perform genetic analyses and develop genomic prediction models for traits related to phenological development, yield and winter survival
Develop image-based prediction models for a few selected traits
Complete courses (30 ESTC) and receive training
The successful candidate is expected to enter a plan for the progress of the work towards a PhD degree during the first months of the appointment, with a view to completing a doctorate within the PhD scholarship period.
Competence
The successful applicant must meet the conditions defined for admission to a PhD programme at NMBU. The applicant must have an academically relevant education corresponding to a five-year master's degree. with a learning outcome corresponding to the descriptions in the Norwegian Qualification Framework, second cycle. The applicant must be able to document proficiency in both written and oral English. For more detailed information on the admission criteria please see the PhD Regulations and the relevant PhD programme description.
The applicant must document expertise and interest in the research subject.
Required Academic qualifications
Master's degree in a relevant field and proficiency in English as detailed above
Desired qualifications
Knowledge and experience in crop physiology, genetic analyses, prediction modelling, image analysis, mathematics, statistics and programming
Skills in academic writing
Experience with genomic data
You need to:
Be highly motivated for completing a PhD
Be open-minded and eager to learn
Be goal-oriented accurate, analytical and structured
Have strong communication and cooperation skills
Remuneration and further information
The position is placed in government pay scale position code 1017 PhD. Fellow. Fellows are normally placed in pay grade 54 (NOK 491.200,-) on the Norwegian Government salary scale upon employment and follow ordinary meriting regulations.
Employment is conducted according to national guidelines for University and Technical College PhD scholars.
For further information, please contact Dr. Åshild Ergon (associate professor), E-mail: [email protected]; phone +47 67232756
Information for PhD applicants and general information to applicants
Application
To apply online for this vacancy, please click on the 'Apply for this job' button above. This will route you to the University's Web Recruitment System, where you will need to register an account (if you have not already) and log in before completing the online application form.
Application deadline: 31.05.2022
In the application, the candidate must confirm that information and documentation (in the form of attachments) submitted via the job application can also be used by NMBU in a possible admission process.
Applicants invited for an interview are expected to present original diplomas and certificates.
The following documents must be attached to the application:
Motivation letter (maximum 1 page)
Complete CV
Certified copies of academic diplomas and certificates. (i.e. Di-ploma, transcript. Diploma supplement for both bachelor and master). Diplomas, transcripts and diploma supplements that are not in Norwegian or English must be uploaded in the original language. An English translation of these documents must also be attached.
Applicants from universities outside Norway are kindly requested to send a diploma supplement, or a similar document, which describes in detail the study program and grading system.
Documentation of proficiency in written and oral English
Names and contact details for two references
Additional relevant documentation of professional knowledge (for example, list of scientific works)