LEDIG STILLING VED SIMULA
Communications officer
Deadline: 01.06.2022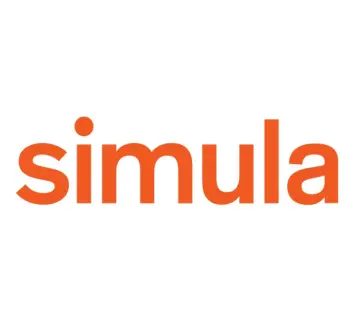 Simula Research Laboratory AS
Simula is a publicly owned research laboratory that is primarily focused on Information and Communication Technology. Our research is focused in the fields of scientific computing, software engineering, communication systems, machine learning and cybersecurity.

Simula's main objective is to solve fundamental problems of science and engineering that are of genuine value for society. This is achieved through high-quality research, education of graduate students, industry collaboration, and commercialisation. Since 2001, scientific evaluations conducted by the Research Council of Norway has repeatedly placed Simula at the forefront of international research in ICT. The most recent in-depth evaluation was published in 2017, grading the full range of research at Simula as "excellent".

The Simula Group is comprised of six companies, each of which is focused on achieving Simula's main objective from different angles (read more about the companies in the Simula Group here). We also have close collaborations with leading universities in Norway and abroad, both in terms of research and education, and facilitates extended research stays abroad.

Simula currently employs approximately 200 individuals from 35 countries and strives to create inclusive working environments. We are an equal opportunity employer.

Learn more about Norway: Official travel guide to Norway
Job description
We are looking for a motivated and engaged communications officer to join Simula's administrative team, working with both external and internal communications. The candidate will be included in a wide range of activities, some of which will include work that is routine and predictable, while others will arise spontaneously and require attention in a time-sensitive manner. For the right candidate, there will be opportunity for influencing the shape and direction of this position.
One of the top priorities for the communications work at Simula is to craft and share the stories about Simula's work to a wide range of stakeholders. Examples of stakeholders for Simula include potential new collaborators, funding agencies, the tech start-up community, potential customers, our own employees, and the general public. Our communications officer will have a key role in identifying, crafting and disseminating these stories, as well as selecting the right digital medium and platform(s) for the desired outcomes.
Another priority in Simula's communication strategy is to reinforce Simula's core values and culture in our internal communications, by striking the balance between emphasizing excellence and promoting inclusivity. Our communications officer will play a key role in creating messaging that brings Simula employees together, be it through digital media content or in connection with in-person activities organised for employees.
This is a full-time, permanent position and is located at Simula's headquarters in downtown Oslo (Kristian August gate 23).
Tasks and responsibilities:
In pursuit of these priorities, our communications officer will be involved in managing Simula's main communication channels, including the simula.no website and Simula's intranet, reporting of scientific publications, producing official reports (e.g., annual report), curating digital libraries, and managing our social media accounts.
As such, the candidate will be involved in or have the responsibility for a range of tasks, including:
Execute the majority of Simula's external communication, and ensure that these communications are accurate and professional.
Produce content for and maintain the simula.no website (note: a new website is currently being built, on Drupal 9 with Gatsby. To be launched summer 2022).
Curate and expand Simula's digital libraries (pictures and videos). SLR cameras and a video/podcast recording and editing studio are available at Simula.
Management of Simula's main social media accounts (LinkedIn, Facebook and Twitter).
Produce content for and maintain Simula's intranet, our main internal communication channel (hosted on Claromentis).
Provide advice and support to Simula's leadership and scientific staff in matters related to the popular science communication of Simula's work.
Inquiries regarding this position are welcome; please find the contact information below.
Keywords
Communications officer, website, internal communications, content generation, culture, social media management, digital media
Candidate Profile
We are looking for candidates that:
Have relevant higher education and a strong interest in all aspects of communications.
Are generally curious, and wish to learn about Simula's range of activities.
Have excellent written and verbal communication skills in English and Norwegian (note: English is the primary working language).
Want to work with a wide range of communication tasks, and wish to advance their expertise within these different communication activities.
Have good interpersonal skills and are keen to work in an international working environment.
Works well independently and as part of a team.
Are solution-oriented and organized, with excellent time management skills and the ability to manage multiple projects simultaneously.
Are proficient in commonly used software (e.g., MS Office, Adobe Acrobat and Photoshop), have good working knowledge of web CMS (Drupal or similar) and social media platforms, and be able to learn new programs quickly.
Have experience with and understanding of the best practices for managing social media platforms.
Simula Offers
The opportunity to work in an internationally-recognized research institution.
An informal and inclusive working environment, with high-performing and competent colleagues.
Generous support for travel and opportunities to build international networks.
Modern office facilities located in downtown Oslo (close to Nationaltheateret).
Opportunities for personal and professional development through the Simula Academy, as well as through external courses.
A competitive salary package and pension scheme.
Numerous benefits: access to company cabins, sponsored social events, BabyBonus arrangements, generous equipment budgets (e.g., computer, phone and subscription), subsidized canteen meals, comprehensive travel/health insurance policy, etc.
Flexible working conditions: employees' health and well-being is a priority. In addition to flexible work arrangements, employees are encouraged to pursue activities outside of work, which can be supported through Simula's sponsorship program.
Application Requirements
Interested applicants are requested to submit the following:
Cover letter: outline your motivation in applying for this position and summarize how your background, experience and interests qualify you for the position.
Curriculum vitae: summarize your educational background, working experience (in particular, any relevant communications work), IT skills, etc.
Portfolio: if relevant, please share some samples of your writing that you feel demonstrate your suitability for this call.
Note: references do not need to be uploaded at the time of application, but maybe requested at a later time.
Application deadline
The deadline for applications is Wednesday, 1st June. Please note that applications will be evaluated on an ongoing basis, and candidates may be called in for interview prior to this deadline.
Contact
Any enquiries regarding the position can be addressed to:
Simula Research Laboratory uses Semac´s background check in our recruitment process.
According to the Norwegian Freedom and Information Act (Offentleglova) information about the applicant may be included in the public applicant list, also in cases where the applicant has requested non-disclosure.